A few recent stories you may have missed: some festive cheer came from the CPS dropping charges against the Bahraini activist Isa Alaali, who was nicked for disrupting an arms fair earlier this year, and some tentative good news in the shape of a planned deportation to Nigeria being cancelled or at least postponed – Lawrencia's case does still seem to be live, and you can donate to her legal costs here, and keep up with the situation here.
In less cheery news, Erdogan is continuing a clampdown on dissidents in Turkey, with the Belgian police assisting by arresting Kurdish journalists on behalf of the Turkish state, and the editor of Turkish anarchist paper Meydan Gazette being jailed for the contents of the paper. In another grim development, the Kinsley Academy cleaners who staged an impressive 14-week strike have just been sacked by C&D Cleaning. Obviously it's up to the people most directly affected how they want to take it from here, but we should all keep an eye out for any further calls for support from the campaign – the bosses can't be allowed to get away with this kind of victimisation, so it's worth putting some thought into how we can make C&D Cleaning – and, indeed, Wakefield City Academies Trust and Wakefield Council – really, really regret this decision. It's no substitute for collective action, but if you fancy having a word with C&D's head of human resources, his email is nick@cdcleaningservices.co.uk and his phone number's 01226 240 777. Just saying, like.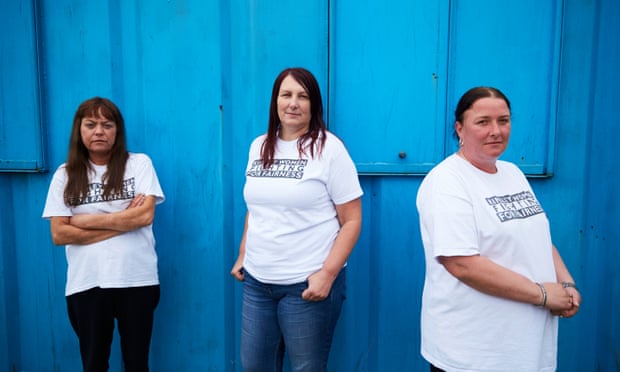 Looking ahead at the new year, the United Voices of the World union have just won an increase in the amount of tips that Harrods staff are allowed to keep, but they won't give up there, and plan to keep fighting until Harrods staff get to keep all of their tips, with the first step of the campaign being a demo on the first Saturday of the year.
One prediction that seems safe to make about 2016 is that we'll see more of the kind of prison revolts recently witnessed at places like Birmingham, Swaleside, Cardiff, Lewes, Moorland, and Bedford. It's worth thinking about how we can make connections with the rebels  involved in challenging their conditions in such a direct way, but in the meantime, Manchester and Liverpool folk will be trekking out to HMP Hindley on the 29th, and NYE will see noise demos outside HMP Pentonville and Brixton.
The Movement for Justice are planning two weeks of action in January to stop a mass deportation charter flight to Nigeria, as part of an international campaign that'll also see actions by deportees in Nigeria and Jamaica. You can see the full list of planned events here.
Teesside folk will be keeping up the pressure against benefit sanctions in Middlesborough on January 20th, and in construction it's looking likely that the New Year will see a big dispute around finishing bonuses on the Crossrail job.
Finally, the Orgreave Truth & Justice Campaign will be straight into action in the new year, starting things off with a low key lobby of North East Derbyshire council on the 3rd, but the big date is Monday 13th March 2017, for a demonstration outside the Home Office which should be the biggest Orgreave campaign event yet. 2016 was, among many other things, the year that the truth about Hillsborough was finally exposed; let's make 2017 the year that South Yorkshire Police are finally made to answer for Orgreave.