Saturday the 8th of April will see a protest in Bradford against the scrapping of housing benefit for 18-21 year olds. That day will also see strike action against Southern Rail, Northern Rail, Merseyrail and Arriva Rail North, so if you're thinking of heading over to Bradford for the day, you might be best off getting the coach, or seeing where rail workers might be picketing in your area.

Also on that weekend, Brighton will be playing host to an antifascist festival, there'll be a "Take Back Control" event happening in Croydon, which may or may not be any good*, and over in Ireland there'll be a mass demo continuing the fight against the hated water charges. I can't claim a huge amount of inside knowledge about what the Irish water struggle looks like on the ground at the moment, but an interesting comment in the fb event for the anarchist bloc on the march led me to this group, which lists upcoming court dates – while the Jobstown case might be the most high-profile, it's clear that there are also a lot of other people facing prosecution for taking part in such a bold and effective movement. There's definitely one case that's meant to be reaching a judgement on Friday 7th, with others still to come. Keep an eye on the court dates group for more info on that aspect of the struggle.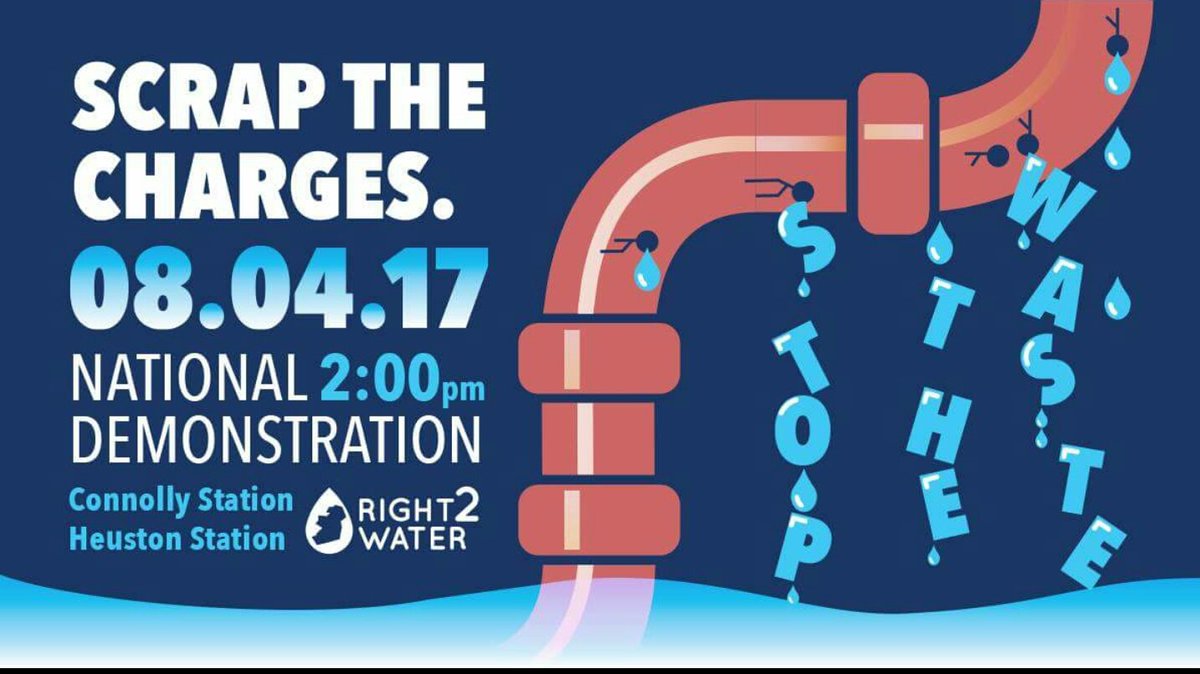 Further into April, there will be a silent vigil outside Westminster Magistrates' Court at 2pm on the 12th, as a court case will be starting over the death of Rene Tkacik, a worker who was killed on the Crossrail project. The 22nd will see the Hackney/"yoof" leg of the Take Back Control project – again, I'm in two minds as to whether it'll be at all worthwhile, but feel free to form your own opinion. On the 24th, the Jobstown trial will be starting in Ireland – it seems that there'll be a protest outside the Irish Embassy in London on that date, although I can't find any specific details yet.
Approaching the end of the month, April 28 is the annual Workers' Memorial Day, commemorating all those killed by their jobs – see here and here for events to see if there's anything in your area. So far, it's looking like the most interesting event will be in Bristol, with a talk on blacklist and spycops hosted by the Bristol Hazards Group. And following that, of course, is May Day, which will also be observed all over the place. The weekend before May Day will feature events including the Cambridge Radical Bookfair and the Barnsley Festival of Solidarity.
Finally, a couple of things to note in passing – it's been confirmed that "Roger Thorley" was the name used by Roger Pearce, a undercover spycop active from 1978-1980, so there's an open appeal for information if anyone has any memories of a Roger Thorley from that time. And the United Voices of the World union, which took on the LSE and cleaning company Noonan after they failed to deal with homophobic abuse against a UVW member, are reporting that the account director who refused to take any action has now been removed from the contract.
*not the most brilliant analysis, I know, but I'm tired and there's a lot going on.