Following the successful vote for action, it's now been confirmed that McDonald's staff at two stores, one in South-East London and one in Cambridge, will be walking out, over a mixture of local grievances and a general demand for better pay and union rights, on Monday September 4th. The strike will be timed to coincide with a global day of action. There's a number of ways that you can help support their efforts:
"The workers taking this bold step need the URGENT solidarity of the wider trade union movement…
Please also rush messages of support, encouragement and solidarity for the workers to fastfoodrights@mail.com
Give urgently and generously to the #McStrike Fund
On the Saturday before the strike, 2 September, BFAWU is holding a protest at McDonald's HQ in East Finchley, north London. We are calling on solidarity from the wider movement on this day, with banners, collections etc, brought along in support.
On the day of the strike, Monday 4 September, workers at the Cambridge site will picket from 6 – 7am, while workers at the Crayford site will picket from 6 – 7.30am.
The strikers and their supporters will then come together outside parliament at 10.30/11am for a rally including confirmed special guests to be announced. Stay posted for details of what will be happening after the rally. We are asking for maximum support possible with banners and supporters gathering at the rally, and for local activists and anyone who can to show their support at picket lines where possible too.
Outside London, we are calling for solidarity protests/leafletings at McDonald's stores in localities. Guidance for solidarity actions on the day:
There will shortly be a leaflet for workers in the store which will be posted here. Placards to use on the day are: #McStrike placard1 and #McStrike placard2
Mostly we'd like a visible presence with the materials OUTSIDE the store, with at some point a couple of activists going in to leaflet the workers on shift, and if they sign the petition, for any contact details to be sent to the campaign centrally so we can follow up. It's important to make sure the workers know any presence is fully supportive of the workers…
It's always good to take pictures and short videos so they can be shared and give the workers taking action more confidence. We are @FastFoodRights on twitter, and will be using #McStrike and #FastFoodGlobal , so it's good to have someone or a few people allocated to make sure pictures and videos are tweeted there so the impact of the solidarity action is greater. Please send the details of any local action once they are ready to fastfoodrights@mail.com and we will publicise on the website."
Elsewhere in London, the hospital staff who've been taking action in a determined dispute at St Barts hospital trust look set to continue their action, and will be out from August 25 to 30, September 1 to 6, September 8 to 13, and September 15 to 20. There's a fundraising buffet for their strike funds at the Star of India on Leytonstone High Road on September 7th – and honestly, a tenner seems like it'd be a reasonable price for an Indian restaurant buffet, especially by London standards, even if the money wasn't going to an important strike fund, so you can't really go wrong there. Please make your bookings via email – using the subject line "UNITE Dispute" – at: restaurant@starofindiauk.com
Further ahead, the grassroots IWGB union are calling on London's precarious workers to join them on September 27th, for a march on the employment tribunal where Uber are mounting an appeal against a recent ruling that found in favour of Uber drivers. Further ahead still, the tireless Orgreave Justice Campaign are already mobilising for their Halloween "death of justice" event in Sheffield, commemorating the one-year anniversary of Amber Rudd's "no-one died, and the police's attempts to fit people up failed in the end, so everything's reet" decision on Orgreave. Oh, and they've even got a facebook profile frame you can use and everything, if that's your kind of thing.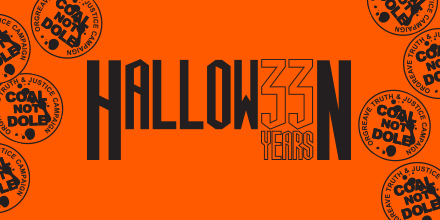 Other events of interest include Plan C's Fast Forward festival (which is mostly sold out by now, but apparently there'll be still a few day tickets available on the door, or failing that you could look for "post-autonomist ticket touts" on the dark web or summat) at the start of September, and the next few events in the Angry Workers' cross-Atlantic conversation series, which will continue on September 15th at MayDay Rooms with a discussion about organising in trailer-parks and supermarkets in Appalachia.
Finally, it's worth taking a moment to celebrate two recent victories: in Brighton, SolFed have got a restaurant to agree to pay £23,000 in wages owed to a member of staff, while up in Glasgow, janitors have won a 6% pay rise and beaten back threatened job cuts.