A few updates on things that'll be happening in early September:
At Picturehouse Cinemas, more than 90% of staff at the Ritzy, Crouch End, Hackney, Central, East Dulwich and Dukes locations have voted to continue strike action. There's meant to be a day of community action supporting the dispute on Saturday 2nd, although the only specific event I can find so far is this one at Picturehouse Central near Piccadilly.
More events continue to pop up in solidarity with the upcoming McDonald's strike on Monday. There seems to be events planned in Brixton, central London, Bristol, Swansea, Cardiff, Manchester, Birmingham, Milton Keynes, Sheffield, Liverpool, Oxford, Calderdale/Halifax and Clacton-on-Sea, organised by a mix of union, Labour/Momentum and Trot types – from a quick glance, Manchester seems like the only one that's obviously SWP-run.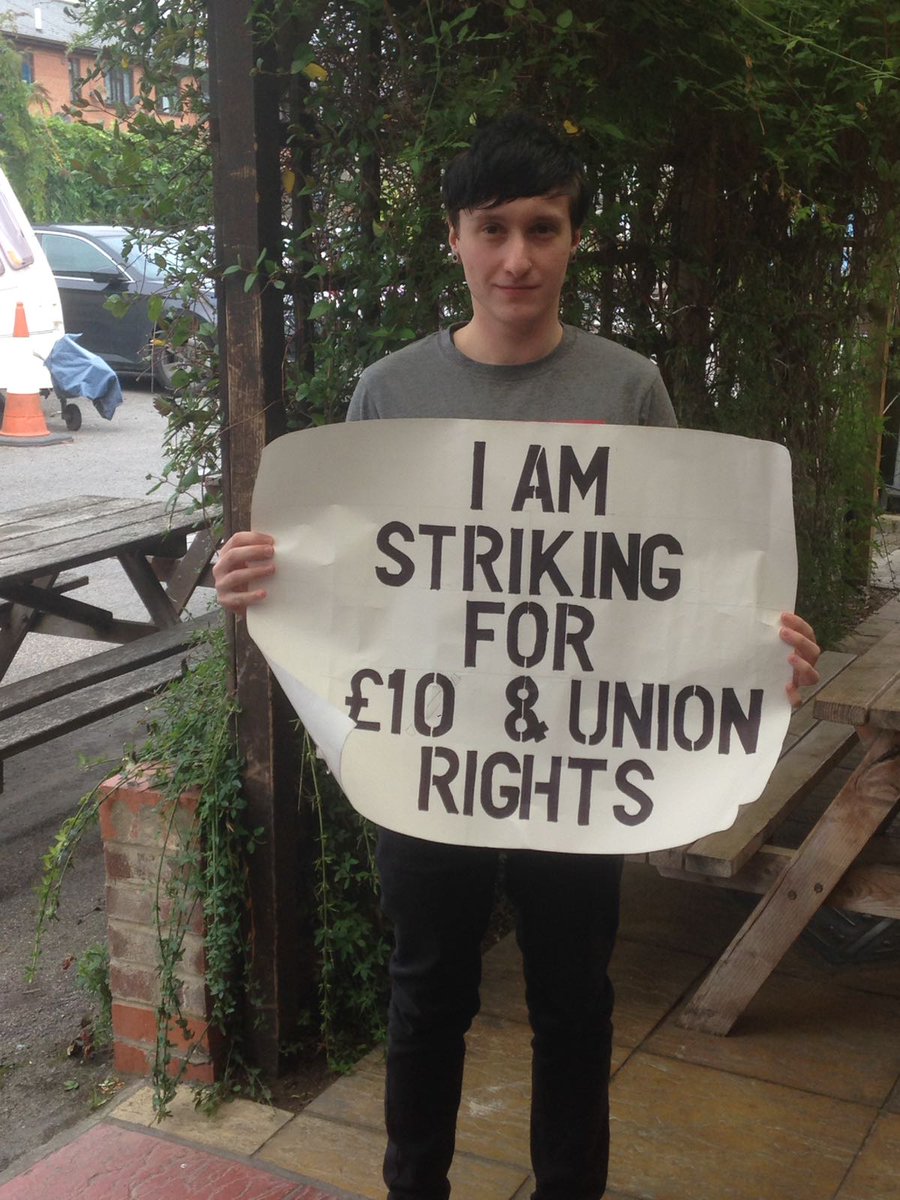 An Austrian far-right speaker associated with the Defend Europe campaign was booked to speak at an event organised by UKIP's youth wing in Sheffield this Saturday (as an aside, there is something very funny about the idea of young UKIPpers sat around listening to a speaker from a group called Defend Europe, and presumably thinking "ah yes, Europe, that multinational construct we are all so keen on defending"), but the latest news from Sheffield anti-fascists suggests the venue's cancelled the booking. Keep an eye on Sheffield AFN for more updates on that situation as it develops.
Finally, anyone who's following the situation in Turkey and Rojava may be interested to know that, as part of the broader week of action against the DSEi arms fair, Kurdish solidarity activists are calling for people to join them on Sunday 10th to highlight the specific problem of arms sales to Turkey. Whatever your take on the general situation in Rojava and Syria more broadly, there's no doubt that the Erdogan regime is playing a reactionary role in the region, so taking action to damage the Turkish state's interests should hopefully be something everyone can agree on.