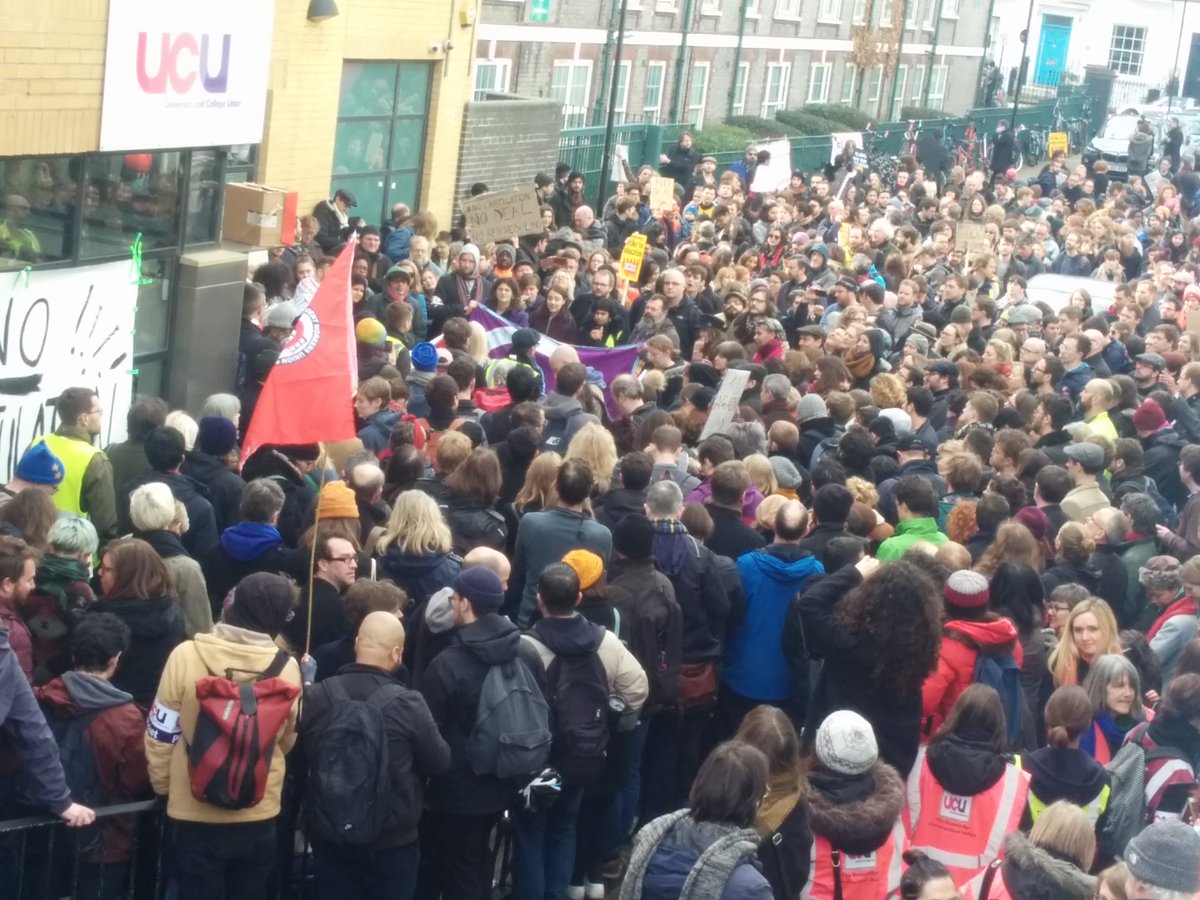 On Monday night, it seemed like the UCU strike over pensions could be about to end in a humiliating climbdown, as union leadership recommended acceptance of a crap deal that would have increased the financial burden on staff, required them to make up all time lost during the strike, and postponed rather than resolved any of the key issues, and the newspapers started churning out headlines like "University lectures'[sic] strike is off as both parties walk back pension demands" and "Lecturers suspend university strike action after pension deal".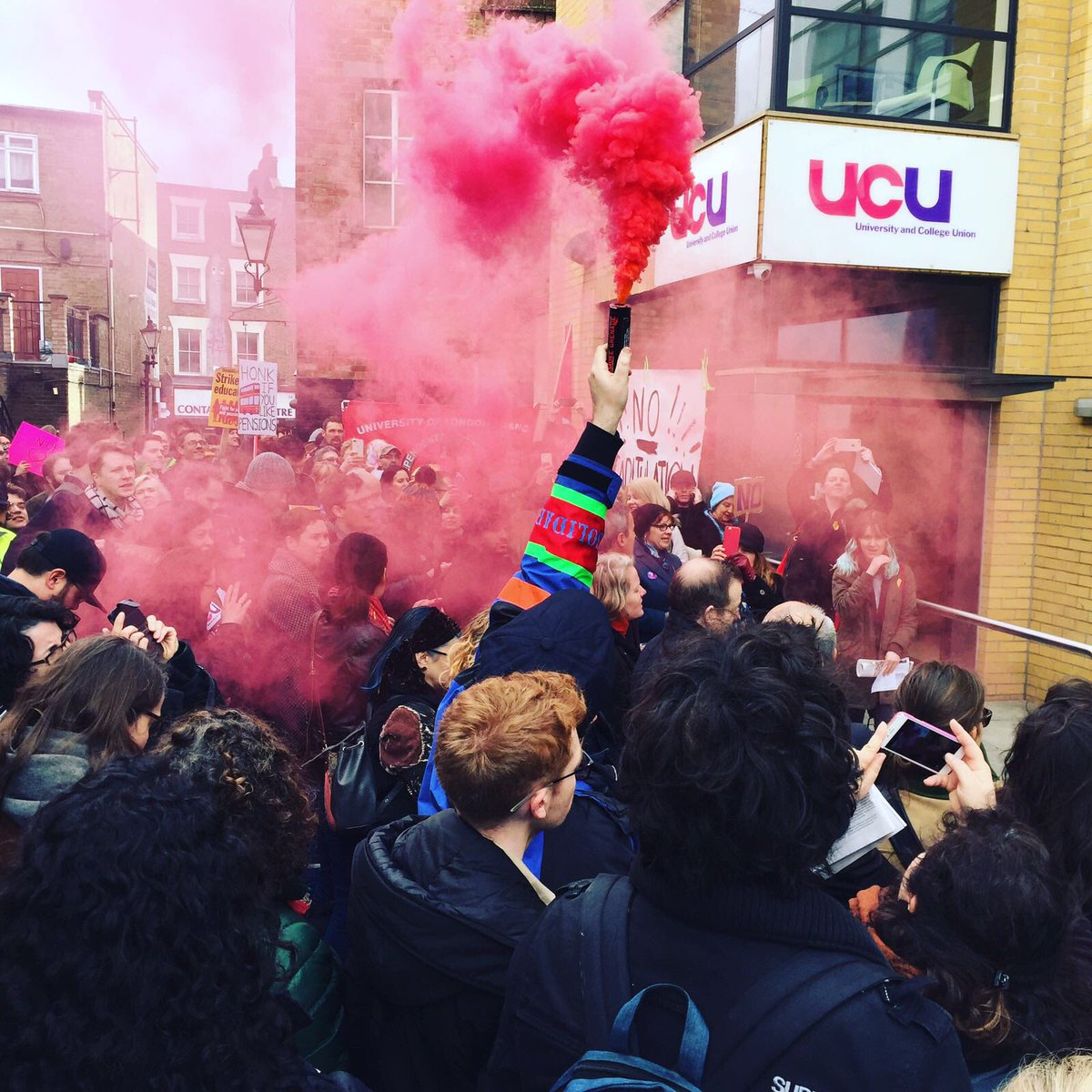 This brought about an immediate, furious reaction from rank-and-file strikers, with branch after branch holding emergency meetings to reject the deal, huge numbers signing an open letter against the stitch-up, and big crowds surrounding UCU headquarters, causing the union leadership to completely reverse their position and confirm the strike is still on, with plans for more action in the works.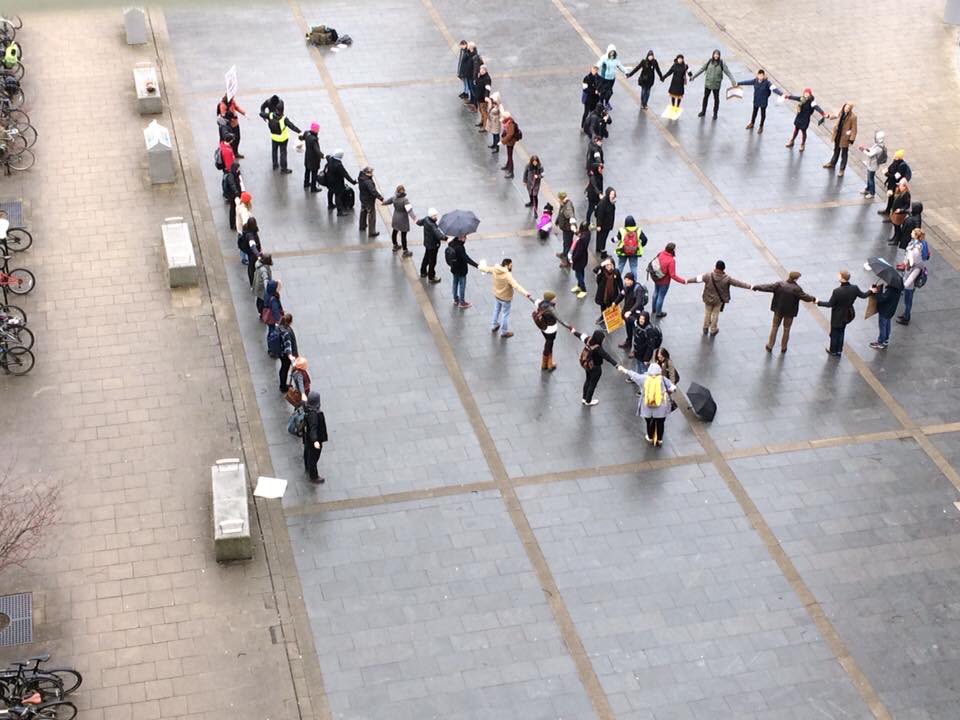 Meanwhile, the wave of student action in solidarity with the strike continues, with occupations currently in force at Exeter, Bath, Dundee, Aberdeen, Cambridge, Queen Mary, Reading, York, Edinburgh, and the Slade School of Fine Art. And reports of a blockade of UUK headquarters in Bloomsbury.
A few events over the next few days: Wednesday will see a mass demo in London and a welcoming committee for Universities UK in Nottingham, on Thursday there's a big mobilisation planned for Sussex, which has already succeeded in officially shutting down the campus for the day, and on Friday Goldsmiths UCU will be hosting a national activist meeting for all branches.
A few resources that might be useful: a new strike solidarity blog's been set up, the University Worker people are still producing new rank-and-file bulletins, but understandably struggling to keep up with the pace of events, and the Dinosaur of Solidarity picture book narration of the strike is quite charming.