A quick round-up of workplace organising, upcoming events and other news:
Picturehouse workers have voted to take further strike action in their long-running living wage dispute, although no specific dates have been announced yet. Similarly, the United Voices of the World union are reporting that cleaners at Kensington & Chelsea town halls are set to strike for the London Living Wage, but haven't confirmed any dates yet, and FCC Environment workers in Hull are talking of striking for a month but it's not clear when exactly they'll start. The IWGB are currently asking for money to help fund a legal battle against Deliveroo over contract terms. Meanwhile, cleaners organising through the grassroots union CAIWU have won a healthy pay rise at Rolls Royce, and Thomas Cook cleaners are also getting organised and gearing up to try and win the London Living Wage.
The Angry Workers of the World collective have just published a lengthy summary and analysis of an IWW organising campaign in West London's factories and warehouses over winter 2017/18, which looks like vital reading for anyone interested in rank-and-file workplace organising, Notes From Below have a reportback from the Dagenham Tesco strike, and the newly-formed Cymru Courier's Network also have a report on how they've been able to improve conditions at McDonald's and UberEats.
Coming up, on Monday 21st at 5pm Disabled People Against Cuts will be holding a protest at the Shard entrance to London Bridge station against the proposed removal of train guards, which will make life harder for disabled commuters.
On Tuesday 22nd, there'll be a pub quiz in London to raise funds for the Picturehouse dispute, Huddersfield TUC are holding a rally in support of Kirklees bin workers, who are fighting against bullying management and impossible working conditions, and Leeds Anti-Fascist Network are hosting an introduction to anti-fascism in Leeds. The 22nd-25th May will also see strike action over pay by staff at some FE colleges, mostly in London, with other strike dates running from June 5th-12th.
On Wednesday 23rd, families of prisoners held under indefinite IPP sentences will be marching in London to draw attention to the cruelty of these endless punishments, with transport having been organised from Bristol. That day will also see cleaners, caterers and porters employed at hospitals in Wrightington, Wigan & Leigh starting a 48-hour strike against threats to outsource their jobs.
RMT members on Northern Rail will be striking on Thursday 24th and Saturday 26th as part of the long-running "keep the guard on the train" dispute against driver-only operation. The evening of the 24th will also see one of the sacked Picturehouse workers speaking in York about their dispute.
The wave of TGI Fridays' strikes over pay and tips that started last Friday is set to continue on Friday 25th, with the Trafford Centre, Manchester and Haymarket Piccadilly, London locations set to join in with the London and Milton Keynes restaurants that have already taken action.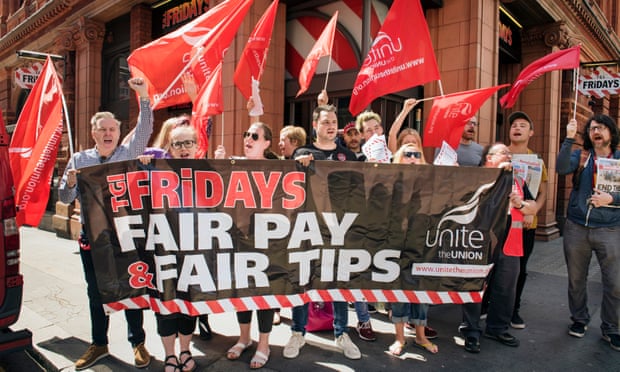 On Monday 28th, striking Picturehouse workers will be hosting a discussion in London on "the future of work", with speakers including one of the McDonald's strikers.
Looking ahead into June, the 2nd will see a London Radical Bookfair. The 4th will see Kirklees bin workers starting a week of strike action against their terrible working conditions and bullying management, while the 5th will see the start of a second wave of FE college strikes over pay in London, and outsourced workers organising through the IWGB at the University of London will strike again in support of their demand to be brought back in-house  on the 6th.
Further ahead, June 9th will be the start of the "Antiuniversity" in London, while Teesside Solidarity Movement will be hosting a discussion about "going beyond capitalism" in Saltburn.
June 11th is the international day of solidarity with long-term anarchist prisoners, and mid-June will see the 0161 anti-fascist festival in Manchester, the annual Orgreave commemoration, a radical bookfair in Cambridge, and an "abolitionist futures" anti-prison conference in London. Connected to this last one, a call is being circulated for contributions by prisoners and ex-prisoners writing on prison abolition, with a deadline of June 1st for an early edition to be ready in time for the conference.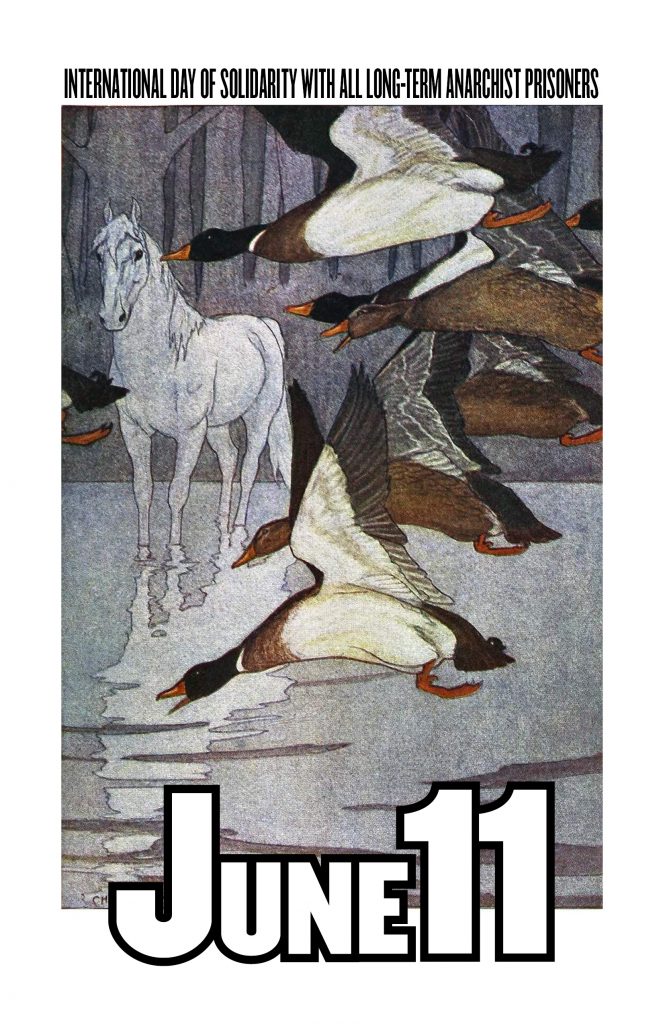 Further ahead still, Bristol Disabled People Against Cuts will be holding an event about disability and migration on June 29th, Amazon workers are talking about a Europe-wide strike in July, and Plan C's annual Fast Forward Festival will run from August 17th-19th.
A few quick pieces of international repression news: Indonesian comrades are calling for donations to help cover the costs of an anarchist who's been detained, beaten and denied legal aid since May Day, as well as demos outside Indonesian embassies to raise awareness of the case. The next group of J20 defendants facing charges from Trump's inauguration are on trial now. Missouri saw a small prisoner uprising recently and the Incarcerated Workers Organizing Committee are asking for phone calls and emails to the Missouri Department of Corrections in solidarity with the rebels. Long-term Black Panther/Black Liberation Army prisoner Jalil Muntaqim, who's eligible for parole later this year, managed to finally overturn the ridiculous disciplinary charges that got him sent to solitary for teaching a history class last year. Meanwhile, June 19th and August 21nd look set to be two important days for the ongoing prison movement in the US.