This week saw another big development in the "J20" trials targeting those involved in the protests against Trump's inauguration, as the second trial group collapsed in a series of acquittals and mistrials. While the first group to be acquitted just consisted of people rounded up in mass arrests, this second group included people that the prosecution alleged could be tied to specific acts, so the prosecution is still failing to secure convictions even against those defendants who they supposedly have a strong case against.
As the second trial group came to an end, the IWW have put out a call for international actions in solidarity with the J20 defendants on June 25th. That date actually comes in the middle of a string of significant dates, as June 11th is the international day of solidarity with long-term anarchist prisoners, June 19th is the day when the abolition of slavery is celebrated in Texas, and so has been taken up by Texas prisoners highlighting their continuing conditions of forced unpaid work, and Eric King's support group are asking people to observe June 28th, the second anniversary of his sentencing, as a day of solidarity with Eric.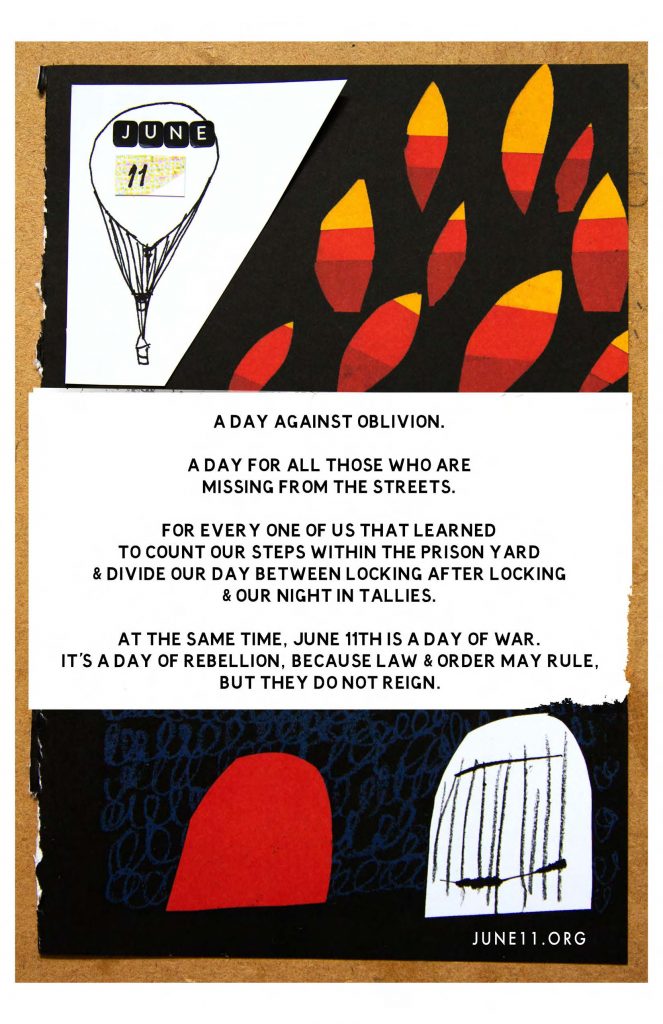 While the J20 trials ended in acquittals and mistrials, Corey Long, the Charlottesville resident famous from that flamethrower picture, had less luck, being handed a 20-day jail sentence by a judge who chose to ignore the prosecution's request not to jail him. Outrage at the court's decision to jail a local resident for defending the town from the violent nazi invasion led to eight further arrests immediately after the trial, including one woman who is still having to use a wheelchair as a result of the car attack. You can donate to their legal costs here.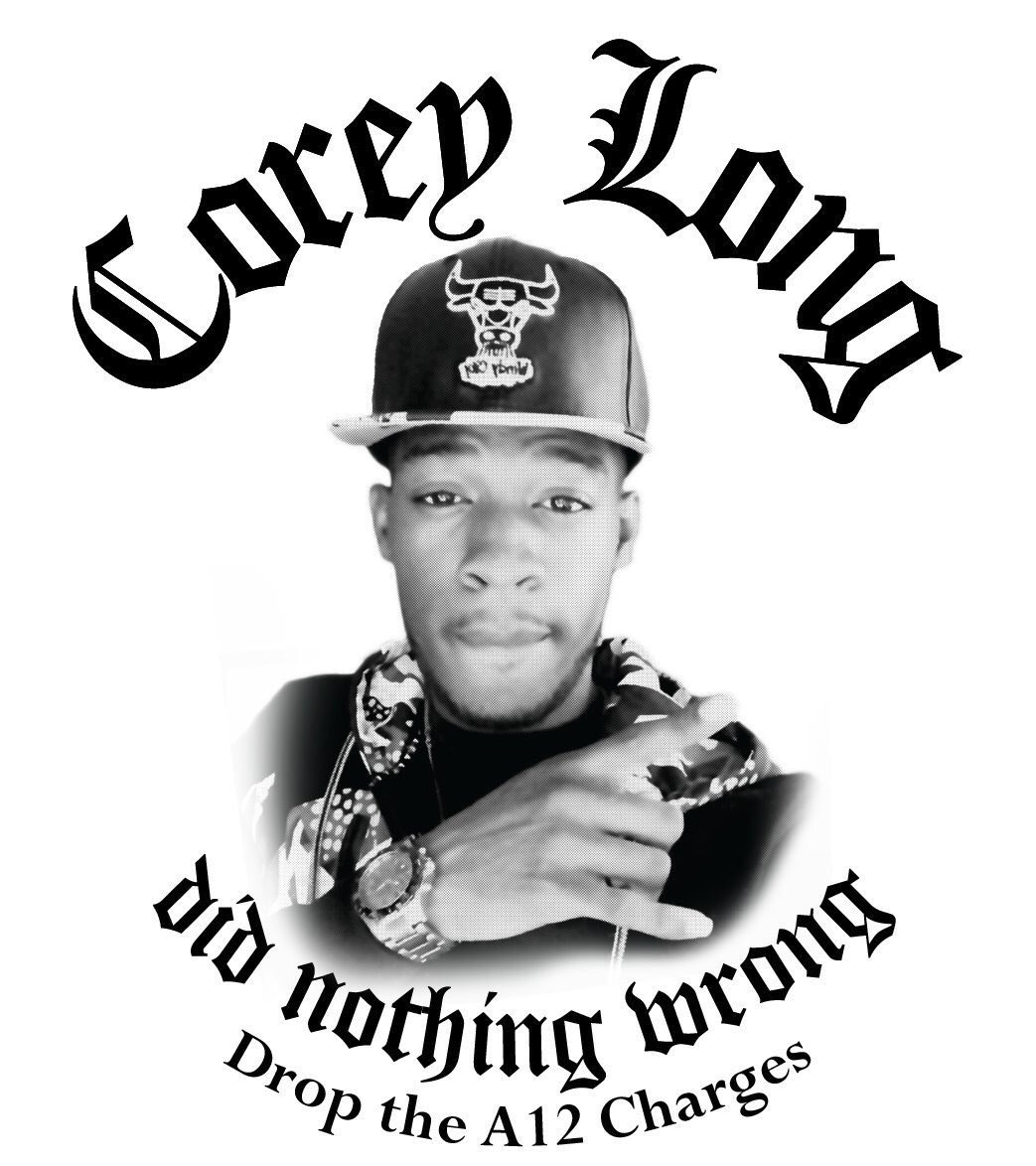 Later this summer, a large US-wide prison strike is expected to begin in August – IWOC Oakland and the Michigan Abolition group have both created useful printable resources for helping to spread the word.
Finally, updates on a few specific inmates:
John Cluchette, the last of the 1970s "Soledad Brothers", has now been released from prison. Kevin "Rashid" Johnson's support crew report that the recent call-in campaign was successful in getting the administration to back off and return his stuff. Ramsey Orta, the person who filmed the police murder of Eric Garner and was subsequently jailed after a police campaign of harassment against him, was recently assaulted by prison guards, but his supporters say that "he is persevering. He thanks everyone for their support and he'd love to hear from you."
As well as writing to him at
Ramsey Orta, 16A4200
Altona Correctional
PO Box 3000
Altona, NY 12910
You can also donate to help fund the graphic novel he's working on here.
In Indiana, Kwame "Beans" Shakur was also assaulted by prison guards, and may have suffered a traumatic head injury. IDOC Watch are asking people to make the following phone call:
IDOC Commissioner Robert E. Carter
(317) 232-5711, press 0 for operator and ask for the commissioner, leave a message if no one answers.
Ask for the commissioner but you will likely speak to a secretary with whom you can leave a message.
Script:
"I am calling because I am concerned about the safety of Michael Joyner #149677 of Pendleton Correctional Facility. Yesterday he was assaulted by staff and likely has a severe injury to the head. I would like to know his whereabouts and request an investigation into the incident."
You do not have to say more than that. Expect lies and dodges. Nor do you have to give any more information about yourself.
You should also be able to contact Robert E Carter and other senior IDOC staff at the following emails:
rcarter@idoc.in.gov, jbasinger@idoc.in.gov, EBennett@idoc.in.gov, mauxier@idoc.in.gov
Also in Indiana, another organiser, Khalfani Malik Khaldun, has been targetted for harassment by staff. IDOC Watch write:
IDOC Watch comrade and New Afrikan Revolutionary prisoner Brother Khalfani Malik Khaldun (Leonard McQuay #874304) is under attack at Wabash Valley Correctional Facility (WVCF)! In the past weeks, staff at the facility have made two attempts to intimidate him. First, his cell was raided and torn apart early in the morning, as officers searched for weapons and phones that Khalfani and his cellmate knew nothing about. Then, on June 6, counselor Brian Mifflin approached other inmates and made comments to them that suggested that Bro. Khalfani had been giving information to the staff, which he has not, tarnishing his reputation and putting his life in danger. Counselor Mifflin's conduct is a direct violation of the DOC's Information and Standards of Conduct Policy for DOC staff, which forbids staff from fraternizing with prisoners with the intent of harming other prisoners.
To hear Khalfani's own account of the situation he's in, please follow this link: https://www.tapeacall.com/vbpeqgbk8t
Please call WVCF Warden Richard Brown at (812) 398-5050, ext 2 and demand that Counselor Brian Mifflin be reprimanded and apologize to Leonard McQuay for his violation of the Information and Standards of Conduct for DOC Staff policy.
You should also be able to contact Richard Brown at rbrown@idoc.in.gov and Assistant Warden Frank Littlejohn at flittlejohn@idoc.in.gov