As the August 21 US-wide prison strike approaches, authorities across the country are stepping up repressive measures against inmates who are seen as organisers.
In Ohio, Imam Hasan's hunger strike has entered a second week, and Greg Curry reports that a spontaneous work stoppage broke out, and he's asking people to challenge the conditions he's held in:
"Meanwhile, the low wage cops harassing us looking to create problems. So Enough prisoners that recognized this decided to start protest that include refusing to work! of course the cops went to there SPECIAL INMATES to get them to cross the Pickett line but that was frowned upon so the pod is looking like we're HELD AGAINST OUR WILL! IMAGINE THAT…
I need people to call the BUREAU OF CLASSIFICATION, MR. WITTRUP. Ask him why am I being held on a disciplinary version of population without the full privileges of my level such as a rec. yard, gym, chow hall, and many privileges at the same level anywhere else are rule violations here. Ask him what's the plan what's the timeline for moving me out of here. As most of you know it's been 20 plus years stuck here it's time I go!
Remind Mr. Wittrup of that: Brian.Wittrup@odrc.state.oh.us
[you can cc to: Richard.Bowen@odrc.state.oh.us, and to the regional director, Todd.Ishee@odrc.state.oh.us – AP]
thank you.
FREEDOM FIRST, GREG"
Write to Greg via Jpay or directly via snail:
Greg Curry #213-159
OSP
878 Coitsville-Hubbard Road,
Youngstown, OH 44505
In Alabama, anarchist rebel Michael Kimble seems to have been severely beaten by staff:
"We've just received word that Michael was beaten by guards and is currently in lock up. No other information at this time, but we will keep this space updated with what information we get.
Please call Holman Prison at 251-368-8173 to ask about Michael's whereabouts and demand his release. It's important that prison guards and management get reminded that they can't abuse people unnoticed or with impunity. The warden is named Cynthia Stewart.
Just received word that Michael is in "severe condition." More when we know it. Please keep calling the prison!
Holman Correctional Facility is not releasing his condition, let us flood the Commissioner of Prisons lines and demand that they release Michael to an actual hospital that will help him. The # to the commissioner's office is 334-353-3870, ask to release Michael Kimble from Holman Correctional, AIS 00138017. FREE ALL POLITICAL PRISONERS, RAZE THE WALLS"
Email addresses for the Alabama DOC are:
cynthia.stewart@doc.alabama.gov, webmaster@doc.alabama.gov, Grantt.Culliver@doc.alabama.gov, David.Gallew@doc.alabama.gov, and Janet.LeJeune@doc.alabama.gov.
In Indiana, IDOC Watch have also put out a series of calls for prisoners with medical conditions, a lack of safe drinking water and other issues.
Jailhouse Lawyers Speak have put out a statement looking at the overall patterns of repression across the country and making their determination to keep going clear.
More and more resources are being put together to support the strike: IGD has a big collection, and if you're into audio/podcasts it's been discussed on the IGDcast, Final Straw Radio, Rust Belt Abolition, and the Kite Line show (the last one has a host that doesn't work in the EU, so you may need to listen using a proxy). There's also now a centralised fundraiser page for people to donate in support of the strike.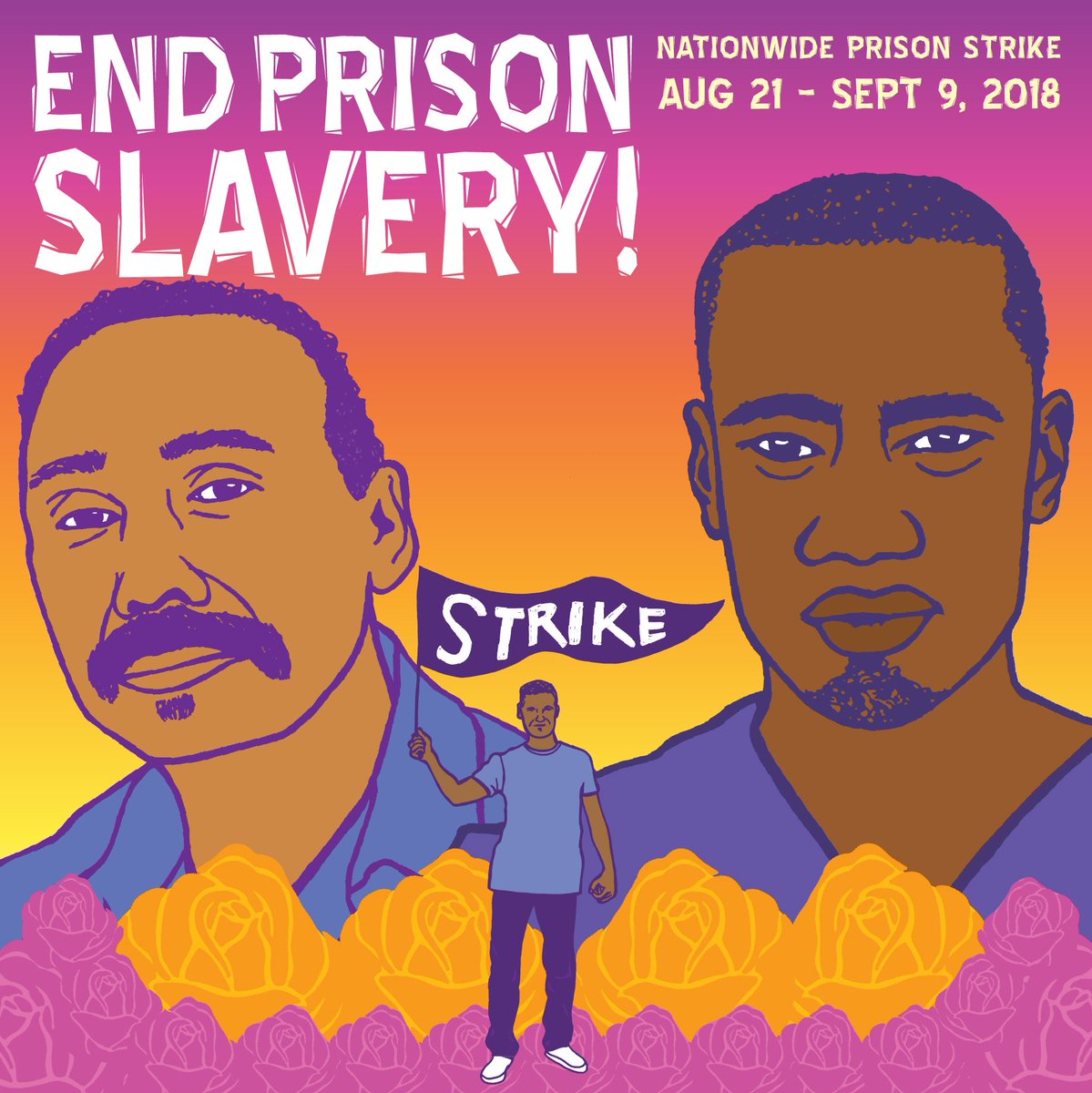 To end on a positive note, Robert Seth Hayes, a former Black Panther who's been held since 1973, and who regular readers of this blog may remember as having been through a lot of medical trouble in recent years, has been released after making parole.