Current calls to action from the Incarcerated Workers' Organizing Committee: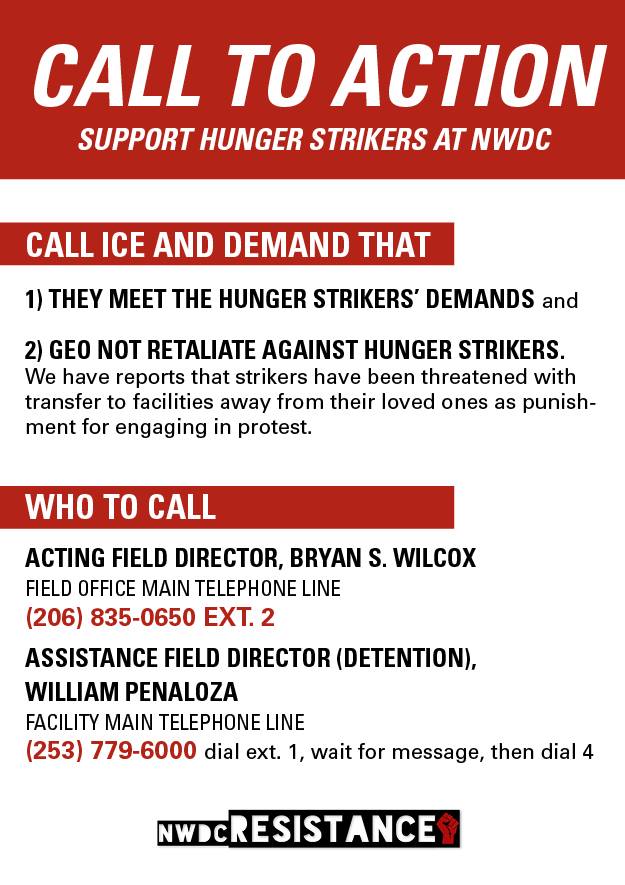 Below are active phone zaps to call. If you don't have an account on the website, email us and let us know you called. You can also organize a phone cluster to get more people involved.
Know a prisoner who needs support? Suggest a phone zap for them.
On August 21, over 200 people detained at Northwest Detention Center in Tacoma, Washington began a hunger strike and work stoppage. The strike is confirmed by at least three pods inside the facility. This is the third hunger strike undertaken by detainees in 2018 alone. Northwest Detention Center is operated on behalf of ICE by GEO Group, a for-profit prison company. NWDC is one of the largest immigration prisons in the United States.
Detainees report lack of medical attention and adequate food, are coerced to work to maintain the facility for $1/day, and are denied contact with their families. ICE and GEO have attempted to suppress previous protests through threats, physical violence, solitary confinement and outright lies: in July of this year, GEO guards falsely announced a fire in one unit, luring protesters into intake in order to interrogate them.
Your support is needed for hunger strikers inside NWDC! The strikers and their outside support group, NWDC Resistance, invite us to push ICE to meet the demands of the strikers and that GEO not retaliate against individuals on strike. Please share widely with your networks!
* * * * PHONE ZAP DETAILS * * * *
Make your calls on
MONDAY, August 27
9:00am -5:00pm PST
Call ICE and tell them to:
1. Meet the hunger strikers' demands
2. Not retaliate against hunger strikers
STRIKE DEMANDS:
– Minimum wage for work inside NWDC
– Contact visits with children & family
– Adequate food & health care
CALL
1. Acting Field Director, Bryan S. Wilcox, (206) 835-0650 Ext. 2
2. Assistant Field Director (Detention), William Penaloza, (253) 779-6000 Dial Ext 1, wait for message, then dial 4
SAMPLE SCRIPT
"Hello, I would like to speak with [Field Director Bryan Wilcox / Assistant Field Director William Penaloza] about the demands issued by NWDC detainees.
Have you agreed to meet with detainees regarding their demands for minimum wage, family visits, and health care?
Detainees have reported that guards are not giving them full portions of food and are not providing them with medical attention. People who are simply awaiting a court date are not allowed any contact with their families. We know that guards are allowing fights to break out in these inhumane conditions.
The people on strike are demanding minimum wage for their labor inside Northwest Detention Center. They are demanding contact visits with their families.
I am calling to request that you immediately meet the demands of the hunger strikers. I also demand that GEO not retaliate against hunger strikers by attempting to break the strike. You are responsible for the safety of people in your custody, and meeting their demands is the only way to improve their conditions.
Will you agree to meet the demands of detainees?"
* * * * * * * *
As always, please report back with any responses you receive or other pertinent info. @IWW_IWOC on twitter or in the comment box below.
NOTE: ICE is currently denying the existence of a hunger strike and will claim that detainees consume food from commissary. This is false. Because detainees are paid $1/day, they must save to purchase commissary items in advance. This does not mean that they are consuming them.
Solidarity letters to those targeted in retaliation:
The following prisoners are facing repression because of alleged participation in or planning for the 2018 nationwide prisoner strike. Please send them letters of love and support. People who are wrongly accused or facing retaliation on baseless grounds are included in this list. Whether they participated or not, we wish to protect them from reprisals.
When writing letters, make no assumptions. Keep your statements general, or unrelated to the strike, as discussing it or their role might get your letter blocked, or enable further action against them.
Not seeing someone listed who should be? Suggest them to us and we'll review it.
On pictures and infomation: we've used pictures of the prisoners because part of this list and outreach is about asserting their humanity. Faces are a common way humans connect with one another. We prefer using pictures taken by or for friends and family whenever possible, but have resorted to prisons case file photos or mugshots when necessary. Please recognize the often degrading context in which these photos were taken, and look past it to connect with the humanity of the people pictured. If you have better pictures or more detailed information, please send them to: iwoc [at] riseup.net.
FLORIDA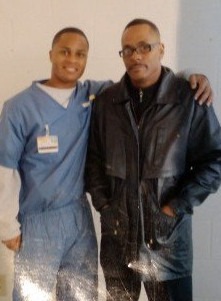 Julius Smith
C02536
Santa Rosa Correctional Institution
5850 East Milton Rd
Milton, FL 32583Julius pictured here with his father Michael, was recently framed by FDC officers when they planted contraband in his dormitory in order to have his security status increased to Close Management. Now he is serving a hear and half behind the wall in solitary confinement like conditions as retaliation for his role in Operation Push and the prisoner resistance movement in Florida.
Julius is serving 20 years in Florida and is looking for post conviction representation for his illegal sentence and general support while he continues to help empower his fellow incarcerated brothers. He is also in need of correspondence and writing materials.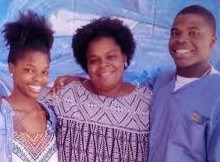 Corey Sutton
H44460
113 petteway dr
Lakeland, FL 33805Corey is under investigation for suspected strike organizing. He's a 20 year old African American male pictured here with his family. He's serving a 58 year sentence, for a crime he didn't commit.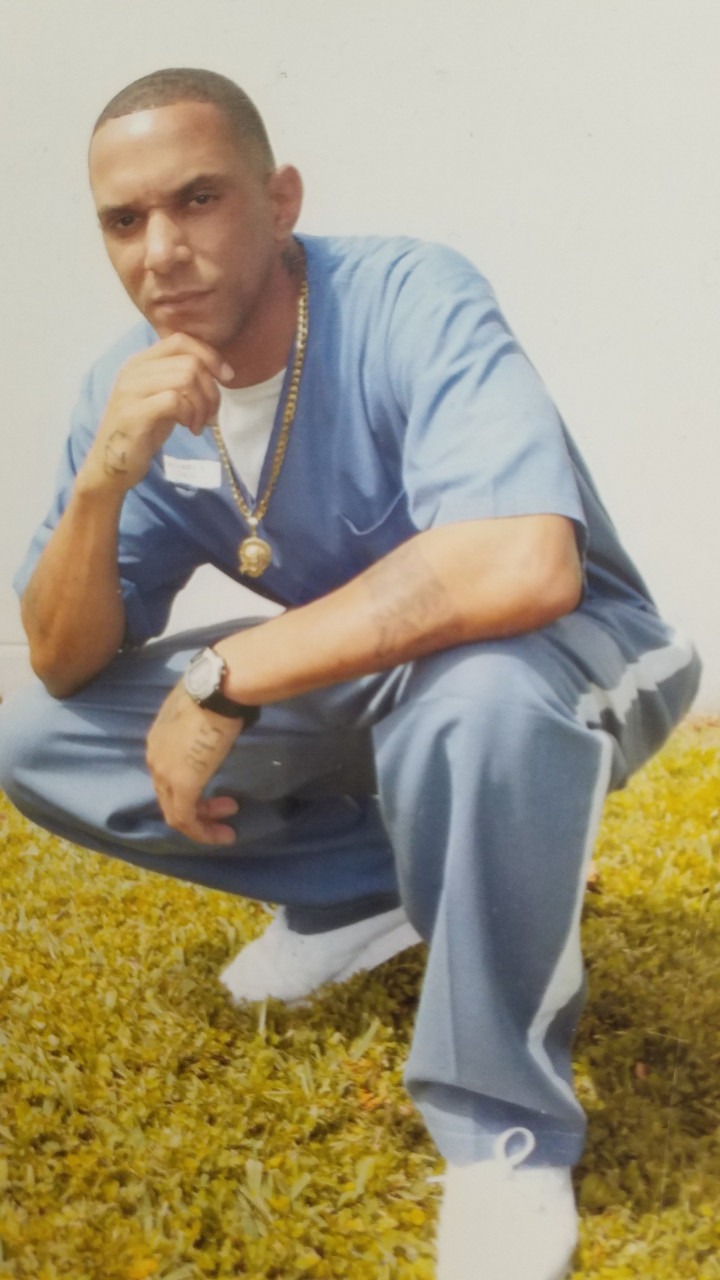 Ezzial Williams
228036
Union C.I.
P.O. Box 1000
Raiford, FL 32083
United StatesEzzial is serving 18months Close Management for 'inciting a riot' in the weeks leading up to the August 21st nationwide prison strike. Close Management is akin to solitary confinement and Ezzial is held in a 9×7 cell for 23 hours a day. Ezzial would greatly appreciate mail and could use stamps and writing supplies.
LOUISIANA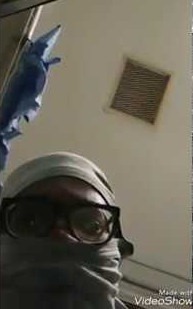 Ronald Brooks
00385964
670 Bell Hill Road
Homer, LA 71040Ronald Brooks from Decarcerate Louisiana was transferred to another prison and targeted for retaliation after releasing a Facebook Live video in support of the strike and calling for an end to prison slavery. After serving 20 years at Angola, the transfer to David Wade Correctional was difficult, made moreso by the conditions there. He and 10 other prisoners signed a declaration against the prison's refusal to mitigate the effects of extreme heat.
NORTH CAROLINA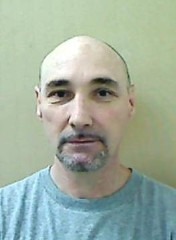 Randy Watterson
427985
Hyde Correctional Institution
P.O. Box 278
Swan Quarter, NC 27885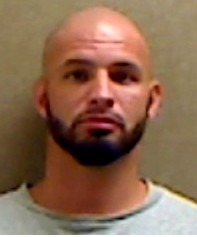 Todd Martin
1071227
Hyde Correctional Institution
P.O. Box 278
Swan Quarter, NC 27885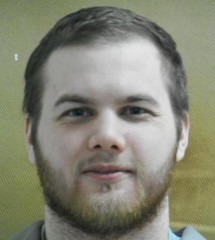 Jace Buras
1522417
Hyde Correctional Institution
P.O. Box 278
Swan Quarter, NC 27885
Prisoners held within the Hyde Correctional Institution, a facility in Fairfield, NC, are being threatened with retaliation for their active support and organizing in solidarity with the national #PrisonStrike. Three prisoners in particular – Randy Watterson, Todd J Martin, and Jace Buras – are being designated by prison faculty as strike organizers. They're facing threats of administrative repression, as are any other fellow prisoners connected to the national strike. Read more.
OHIO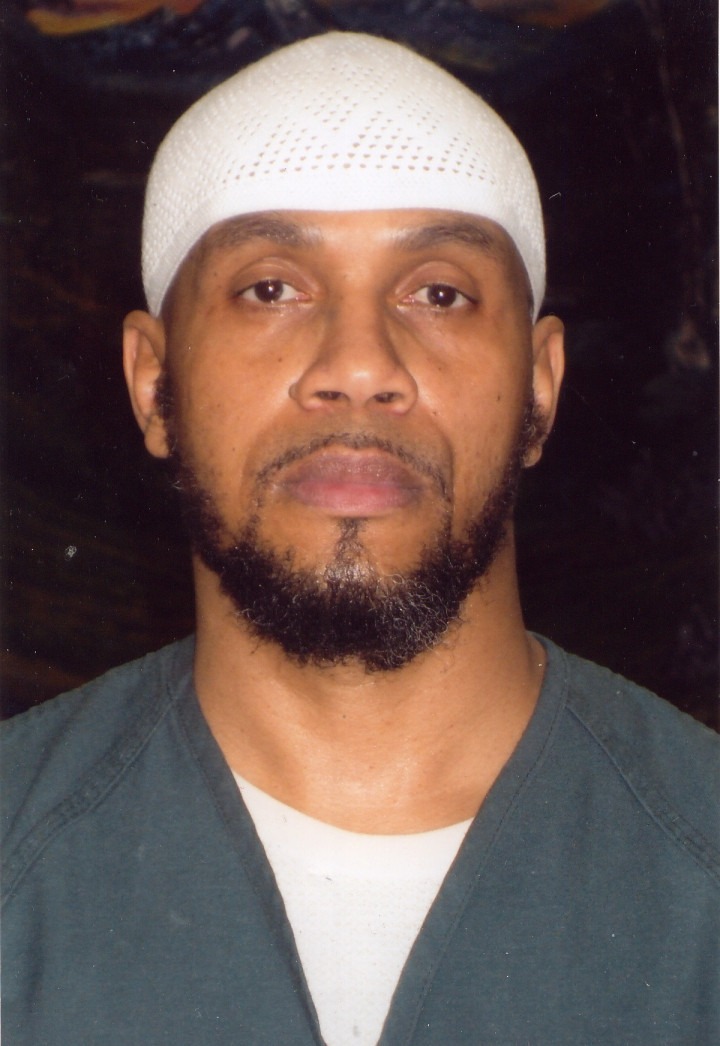 Imam Siddique Abdullah Hasan
R 130-559
878 Coitsville-Hubbard Rd
Youngstown, OH 44505
Hasan was a fearless spokesperson for the September 9 strike in 2016. This year the ODRC classification bureau targetted him in late July and railroaded him, imposing a communication restriction that may last a year or longer.Hasan has been in solitary confinement on death row since 1993 for negotiating the peaceful conclusion of the 11 day uprising and occupation at Southern Ohio Correctional Facility (SOCF) in Lucasville.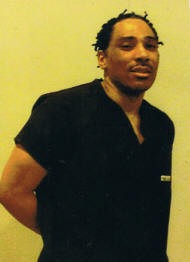 Greg Curry
# 213-159
878 Coitsville-Hubbard Rd
Youngstown, OH 44505Greg Curry was targetted for his association with Hasan and the 1993 Lucasville Uprising. Transferred to the hole when guards were upset about support Hasan was receiving and harrassed prisoners provoking a work stoppage.
Greg has been targetted by ODRC staff since 1993, spending almost all of the last 25 years in solitary confinement. He's been trying to work for a transfer out of OSP for years.
TEXAS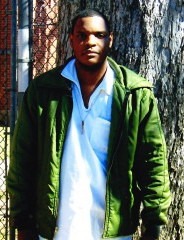 Jason Renard Walker
#1532092
Telford Unit
3899 Hwy 98
New Boston, TX 75570Jason Renard Walker, a Texas prisoner involved with the NABPP and the 2016 strikes, and a contributor to the Fire Inside zine, has managed to get released from solitary, but faces constant threats and harassment from staff, including threats to send him back to solitary on bogus charges for things as simple as asking for water and medical attention, and trying to get back into his own cell so he can use a fan to cool down.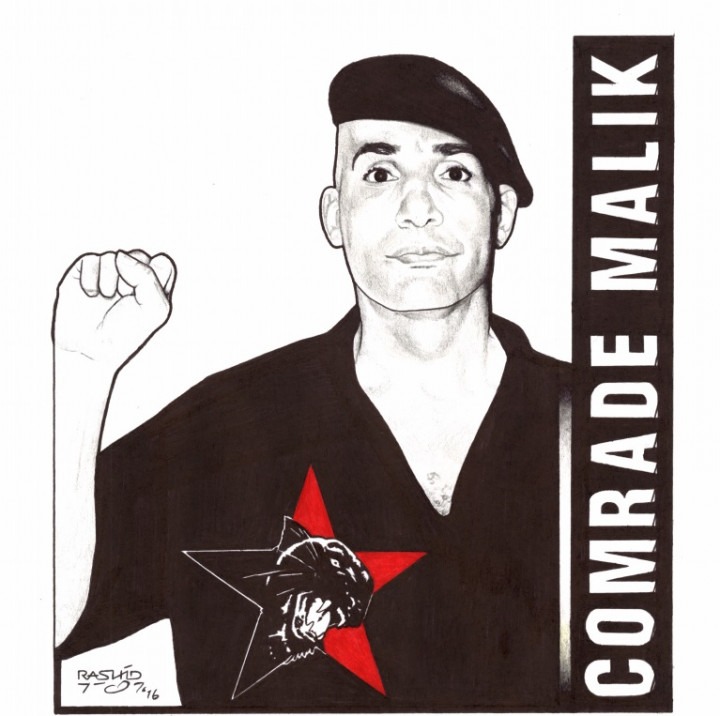 Keith H. Washington
#1487958
McConnell Unit
3100 South Emily Drive
Beeville, TX 78103Keith "Malik" Washington, who is involved with the NABPP and IWOC, was due to be released from his stint in ad-seg (solitary confinement) that started with the 2016 prison strike, but was sent back prior to August 21. He's also had issues with medical abuse and neglect. A full update on Malik's condition is available here.
VIRGINIA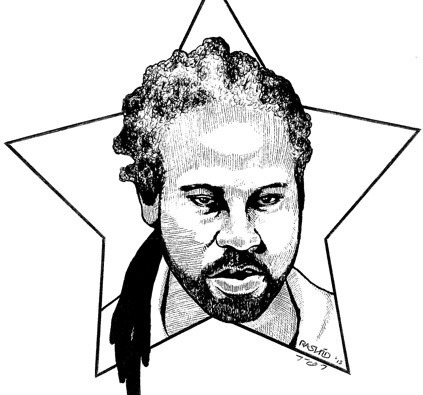 Kevin "Rashid" Johnson
158039
Sussex 1 State Prison
24414 Musselwhite Dr.
Waverly, VA 23891Rashid has been transferred state to state for years, always pursued and feared for his organizing efforts. After participating in and promoting the Operation PUSH action while held in Florida, the DOC there sent him back home to Virginia a few weeks before #August21 was set to start. Supporters fear they are planning to send him back out of state now.
Donate to the official strike fundraiser here.
Meanwhile, IDOC Watch report:
Several inmates in the Secure Housing Unit(SHU) at Wabash Valley Correctional Facility are initiating a hunger strike in protest of their already starvation-level meal portions, their lack of access to basic necessities like adequate clothing, and access to commissary items . Food portions are extremely small, imagine a high school lunch tray where the section for your main course isn't even half full. The food they receive is already lacking in nutrition and comes in boxes labelled "not for human consumption." Food services in the IDOC are managed by the private corporation Aramark, and food served to inmates lacks basic nutritional value and is often served rotten. To make matters worse, Corrections Officers are known to contaminate food with saliva and feces.
The SHU is kept extremely cold in order to limit inmates activity and keep them in their beds. Their bodies burn calories to keep warm that can't even be replaced by the meager meals they are given.
Wabash's Valley's Secure Housing Unit is the end of the line for prisoners facing abuse by the IDOC. It is the most extreme form of isolation, sensory deprivation, mental and physical torture that the prison system can offer. Some inmates are kept under 24/7 video and audio surveillance. They are unable to order items from commissary and must subsist on the crumbs they are given. The SHU has a notorious history of unspeakable abuse against inmates. In the 1990's its commander James Basinger oversaw a cabal of sadisitc guards that engaged in daily torture and even murder of the inmates in their custody. Today, James Basinger is the Deputy Commissioner of the IDOC, extending his techniques throughout the whole system.
The inmates now attempting to resist are putting themselves in extreme danger in order to have their voices heard. It is up to outside supporters to put the spotlight on the strike. Wabash Valley is content to let its inmates starve as long as they believe no one is paying attention.
Pledge to make calls to Warden Richard Brown, IDOC Commissioner Robert Carter, and governor Eric Holcomb.
 Wabash Valley Warden Richard Brown | (812) 398-5050
Commissioner Robert Carter | (317) 232-5711
Governor Eric Holcomb | (317) 232-4567
Sample Script: "I am calling to voice concern about the treatment of inmates at the Secure Housing Unit at Wabash Valley Correctional Facility. Inmates on the SHU are currently on hunger strike to protest their deplorable conditions. I ask that you grant these inmates demands immediately."