A very quick roundup of stories across a few different sectors:
In UK prisons news, Dorset IWW have shared an action alert to stop the harassment of IWW member and long-term prisoner Kevan Thakrar. The UK Incarcerated Workers Organising Committee have also created a page giving information about the case of Taylor, a trans man serving an indefinite sentence in a women's prison.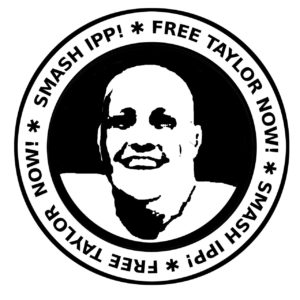 Elsewhere in the IWW, the IWW couriers' network have launched their first national campaign.
Another of the UK's small grassroots unions, the UVW, will be holding a joint demo on Wednesday September 5th, with the public service union PCS at the Ministry of Justice and and another government building as part of their campaign for a living wage for cleaners and other outsourced public sector staff. Outsourced cleaners at Goldsmiths are also calling for a demo there on Friday September 7th in support of their campaign against cuts and for direct employment.
There's a fundraiser for the McDonald's organising campaign happening on Friday 31st August in Brixton, while Saturday 15th September will see a solidarity party raising funds for the "back in house" campaign run by outsourced workers at the University of London who've been organising through the IWGB. This week saw a significant victory for campaigns by outsourced university workers, as formerly outsourced workers in SOAS were officially brought back in house after a long fight.
In more mainstream union news, workers at some branches of TGI Fridays took three days of strike action over the bank holiday weekend in their campaign for fair tips, and RMT strike action continues on both South Western Rail and Northern Rail in the "keep the guard on the train" dispute.
The long-running dispute over bullying management in the Kirklees bin collection service looks set to reignite with workers threatening all-out indefinite action to start in October, staff in Bolton hospitals are balloting over pay after local bosses decided not to pay a nationally-agreed wage increase, and workers at two Wetherspoons in Brighton, the Bright Helm and the Post & Telegraph, are currently voting on possible strike action in a dispute over pay and union recognition.
If you're interested in this kind of stuff, I strongly recommend the current edition of Notes from Below, as well as the Angry Workers of the World, who have a few new articles up covering both workplace diaries and broader thoughts on workplace organisation and the current situation.