Another quick roundup of a few recent/upcoming events: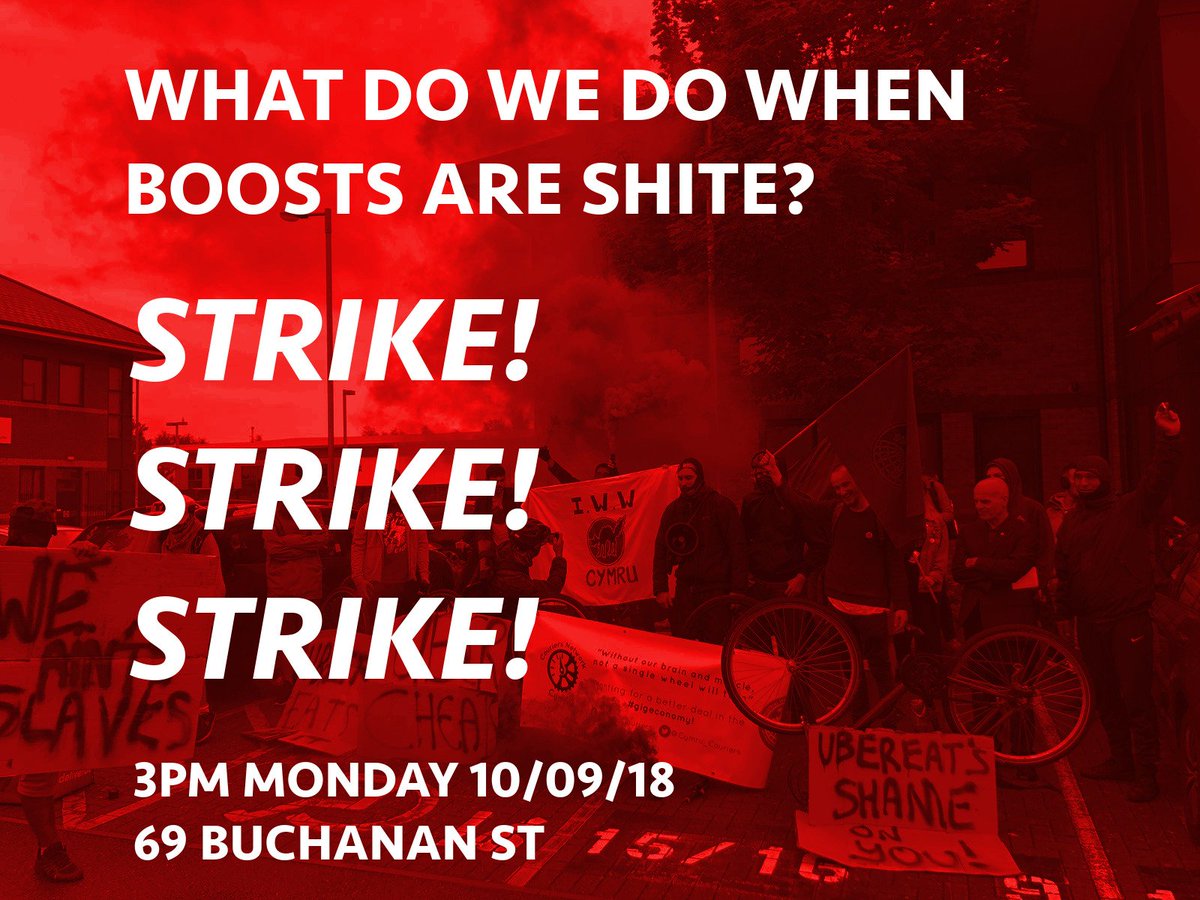 In Glasgow, UberEats couriers organising through the IWW's Couriers Network are set to strike on Monday 10th September. In Birmingham, there's a protest against the council's threats to close nurseries on Tuesday 11th, and then a rally in support of striking care workers who are fighting back against cuts to their hours on Saturday 15th.
In East Dunbartonshire, workers employed across all council departments will be striking on Wednesday 12th as part of a long-running dispute over cuts to their terms and conditions. There'll be a strike rally on the day, and they're also calling for a mass lobby of a council meeting on Thursday 13th. Discontent seems to be widespread among local government workers in Scotland, and Glasgow council staff are currently balloting for strike action, and will also be holding a rally at a council meeting on the 13th to explain why they're voting yes.
Thursday 13th will also see a protest in support of outsourced cleaners at Kings College London as management discusses the possibility of bringing them back inhouse.
Bus drivers in the East Midlands will be taking strike action over low pay, starting on Monday 10th, then continuing on Monday 17th, 24th and throughout October and November.
Cleaners organised through the grassroots UVW union have managed to win a living wage at Kensington & Chelsea council after striking for three days, while CAIWU, another of London's grassroots cleaners' unions, continues to fight for the reinstatement of Teddy, one of their workers victimised for organising at Ofcom, with weekly protests every Friday.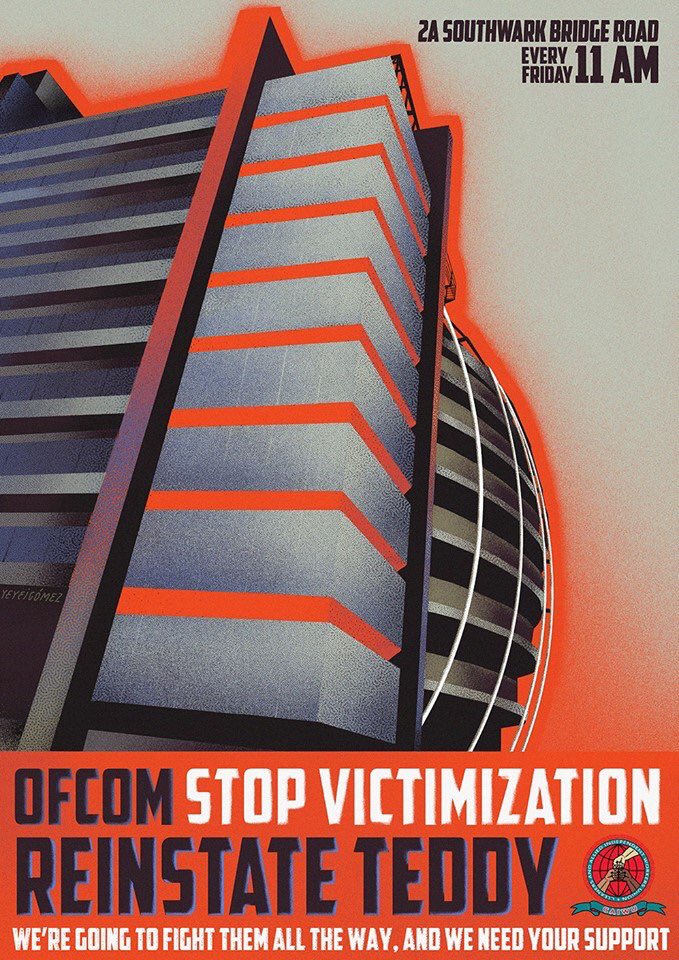 Train staff continue to strike at Northern Rail, with further action planned for every Saturday in September, and at South-Western Rail, with strike action confirmed for Saturday 15th and more on its way, as part of the RMT's long-running "keep the guard on the train" dispute over jobs and safety.
Notes From Below have a new article up giving an indepth look at the prospect of strike action at two Brighton Wetherspoons, and bin workers on Kirklees will be holding a meeting on Friday 14th that may well lead to them taking indefinite all-out strike action in October over workloads and management bullying.
Other upcoming events: on Saturday 15th, outsourced workers at the University of London organising through the IWGB will be holding a fund-raising solidarity fiesta. That day will also see a radical bookfair in Swindon. The Stansted defendants facing terrorism charges for stopping a deportation will be up in court on October 1st and could use a solidarity presence there. On October 13th, Swansea will be hosting a bookfair, and there's a big anti-fascist callout to oppose the Democratic Football Lads Alliance in London. The following weekend will be the "not the anarchist bookfair" festival, and then further ahead still, the Anarchist Communist Group will be hosting a libertarian communist dayschool in early November. Also, Jackdaw, the ACG's paper, has a new issue out now.
In international news, the situation in Basra and throughout Iraq has been developing faster than I can keep up with it, but there's a round-up on the Dialectical Delinquents site. As the US prison strike draws to a possible close, the Incarcerated Workers Organizing Committee and It's Going Down pages are still hugely useful for keeping up with what's going on and how to support those facing victimisation. A particularly urgent callout comes for Rashid, a prominent organiser who's faced with the threat of yet another punitive transfer on Monday:
"Monday morning, starting at 9am, please phone and email the official in charge of interstate compact: Chief of Corrections Operations David Robinson. We can call the main office number at 804-674-3000 and ask to be transferred to his phone line. Robinson's email address is david.robinson@vadoc.virginia.gov.
When leaving a message or talking to Mr Robinson, refer to Rashid by his legal name Kevin Johnson, and give his Virginia prison id # 1007485. Explain that he is better off in Virginia, that he has been subjected to serious human rights abuses during previous transfers. Over ten thousand people have already signed a petition demanding that he be released from solitary and that he not be transferred."