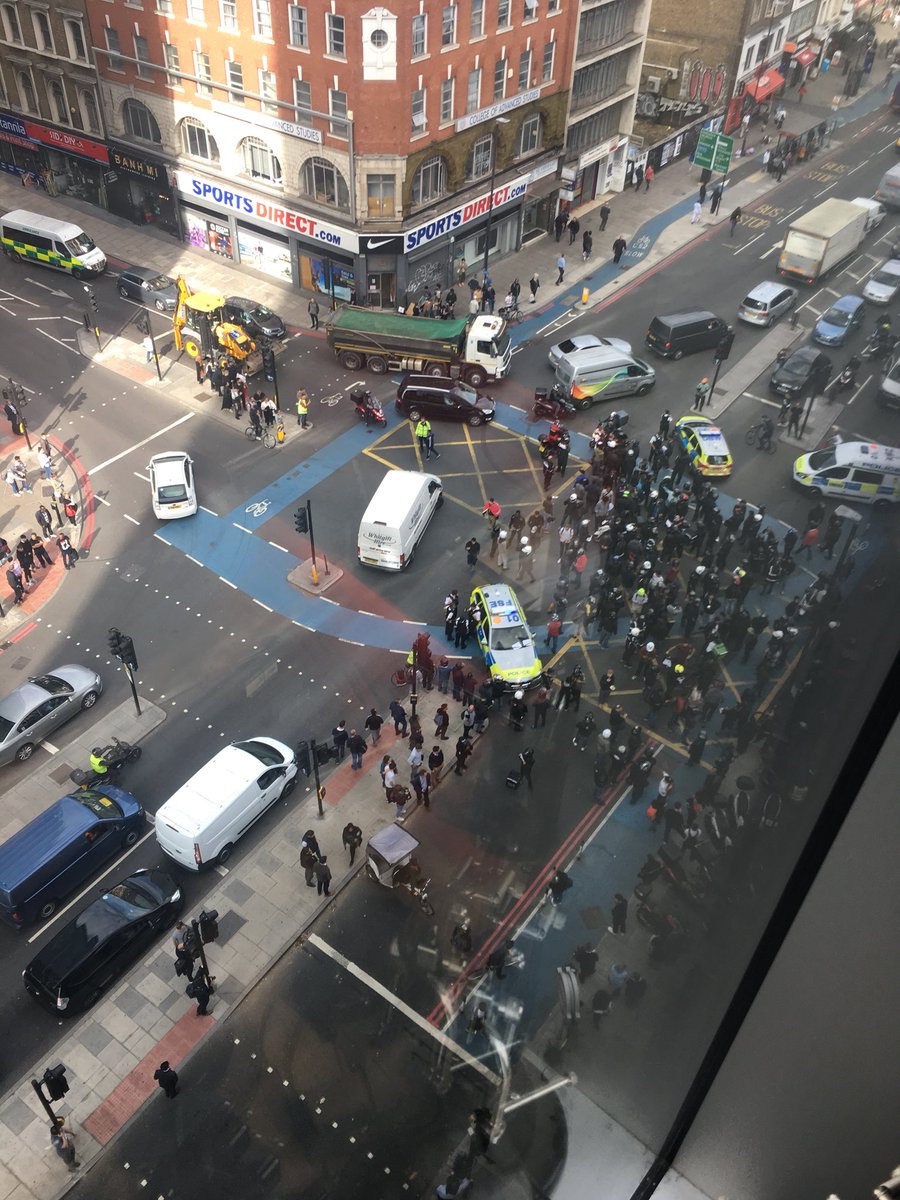 Ubereats couriers in London have now been on strike for two days in a row after their rates were slashed from £4.26 to £3.50 per delivery. I've not been able to find a full report from movement sources anywhere, but you can follow the ubereatsstrike hashtag, and check out Notes from Below, the IWGB and the IWW couriers network, who are all involved in supporting/covering the strike. Notes from Below also have a detailed report from the Glasgow couriers' strike last week, and a new interview with an autonomous collective of delivery riders based in Paris. The IWW couriers' network and the UVW also recently got Deliveroo to overturn a policy barring deliveries to sex workers, while leaving in place a clause saying you can't deliver food to cops, which is a good rule no-one objects to.
Further ahead, the IWGB are calling for a big mobilisation of precarious workers on the day before Hallowe'en.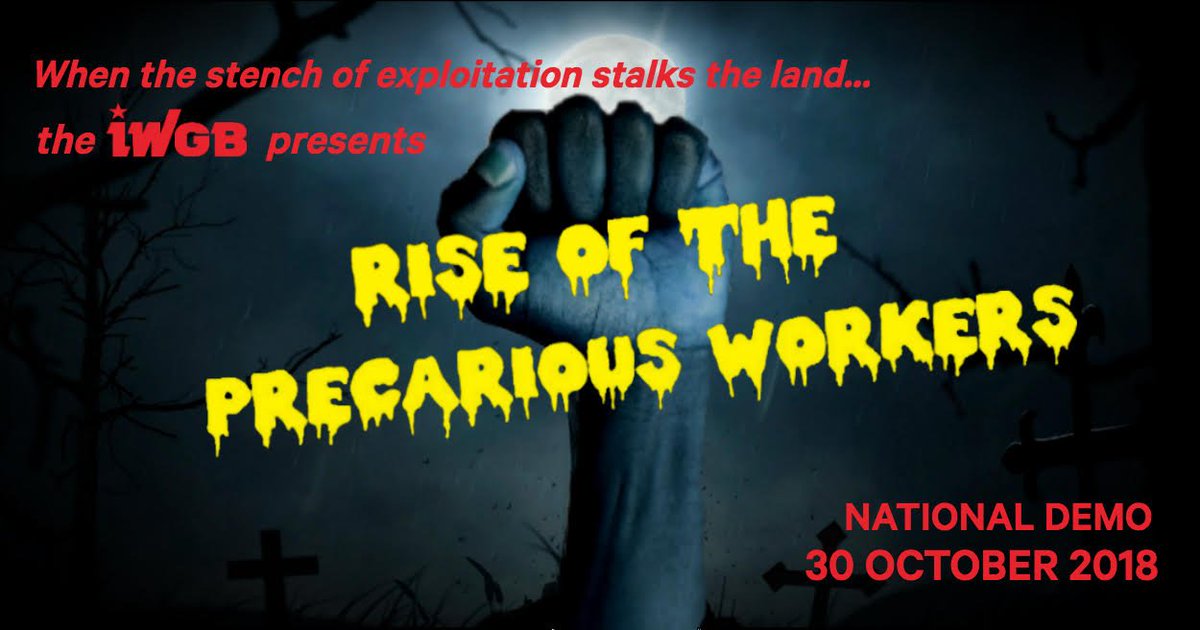 Meanwhile, the strike ballot at two Brighton Wetherspoons has come back positive, and so workers at those two pubs are due to strike on October 4th, along with McDonald's staff at Cambridge, Crayford, Watford and Brixton locations, and three branches of TGI Fridays. A joint rally is planned in central London on the day.
Meanwhile, up North, Northern Rail staff are continuing with weekly Saturday strikes as part of the "keep the driver on the train dispute", and Kirklees bin workers voted to take all-out action in response to management bullying, only for the council to announce that the union hadn't jumped through the right hoops so the strike won't be legal. More announcements should be coming out soon, but in the meantime there's a meeting in Huddersfield on the 25th with a speaker from the dispute.
There's a lot of other stuff going on, but that's enough for now.