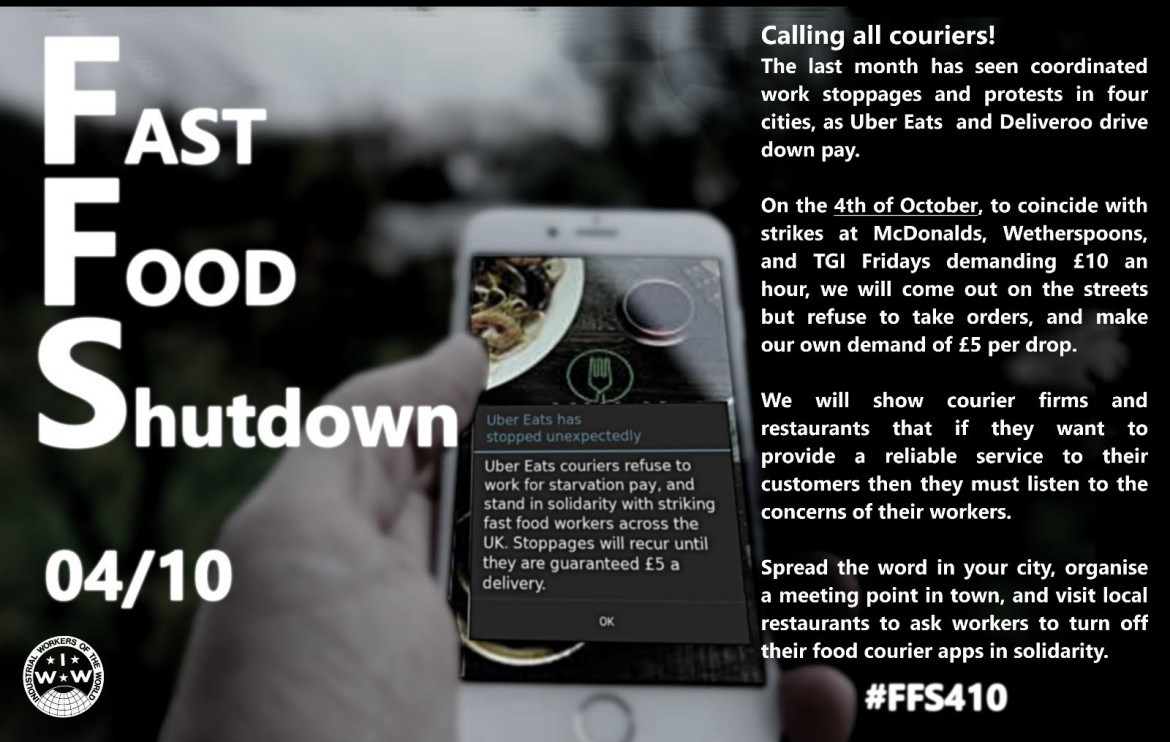 To coincide with the joint McDonalds/Wetherspoons/TGI Fridays strike on October 4th, the IWW couriers network are calling for UberEats and Deliveroo couriers to join the action:
"Calling all couriers!
The last month has seen coordinated work stoppages and protests in four cities, as UberEats and Deliveroo drive down pay.
On the 4th October, to coincide with strikes at #McDonalds, #Wetherspoons and #TGIFridays demanding £10 per hour, we will come out on the street, refuse to take orders and make our own demand of £5 per delivery!!
We will show courier firms and restaurants that if they want to provide a reliable service to their customers that they have to listen to their workers!
Spread the Word, Organise a demo, petition restaurants to turn off their delivery app in solidarity!"
The IWGB's United Private Hire Drivers branch have also endorsed the call to action, so it seems likely that some Uber and other taxi drivers may be joining the strike.