The Vaughn/Smyrna 17, prisoners facing charges for alleged participation in a prison uprising at the time of Trump's inauguration, will be going to trial from October 8th onwards, and are asking for displays of solidarity. Further info on the case is available here.
"We need as many supporters as we can get inside and outside of the courtroom to counter the attack from the prosecution and the state. We need everyone who can to contribute to this cause, whether it be posting messages on your social media accounts, making T-shirts with "Smyrna 17" on them, or just educating the people on mass incarceration and why prison uprisings happen.
We personally believe that your presence on social media and at the trial in the courthouse would be the most effective and beneficial contribution. However, we accept and appreciate all forms of solidarity."
Meanwhile, there's a few updates on the Lucasville inmates, who're still facing repression for an uprising that took place in 1993. Greg Curry is asking for support and help getting out of the supermax prison where he's been held in solitary confinement for years, while the state is seeking an execution date for Keith LaMar/Bomani Shakur.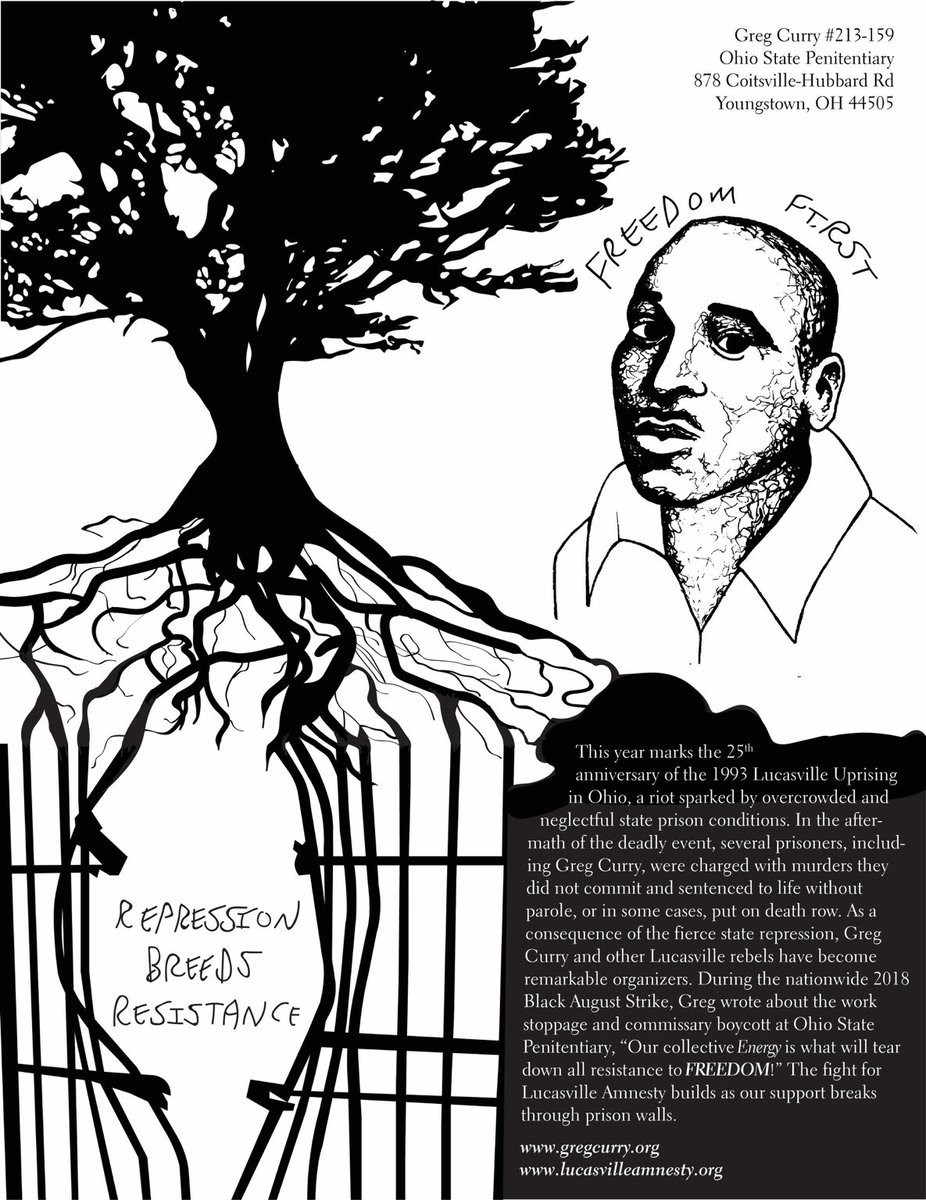 The IDOC Watch site is always active with news from the Indiana prison system, including a major update on repression against Indiana State Prison protest organisers.
The Incarcerated Workers Organizing Committee has called for a number of phone zap actions recently, asking for an end to repression against alleged organizers in North Carolina, Lieber Correctional to be taken off lockdown after a year, opposing a new Philadelphia policy that would put harsh restrictions on books and mail, and asking for the Missouri inmates who lost property in the rebellion at Crossroads Detention Center to have it replaced, among other things. One such phone zap, against a proposed new policy that would have banned visitors wearing tampons from Virginia prisons, appears to have been successful in getting the policy rolled back.
Finally, water protector Michael "Rattler" Markus has been sentenced to 36 months for a Civil Disorder charge related to the Standing Rock protests, although he won't begin serving his sentence until November, and another call has gone out to support Kris Thompson, the spouse of a trans woman killed by the police who is now facing false charges in an attempt to prevent her speaking out about the killing.