A last-minute call-out for this weekend, from London IWW:
————— PLEASE SHARE WIDELY —————
IWW Picket to protest the termination of 5 UberEats drivers.
What: Picket to support five sacked UberEats drivers
When: 6pm until 9pm Saturday the 8th of December
Where: Hanworth McDonald's, Twickenham Rd, TW13 6HB
No union busting, no poverty pay! Protest the termination of 5 UberEats drivers.
Please come and join the IWW union in supporting five UberEats drivers who were this week terminated for protesting poverty pay, or in some cases simply for being in the wrong place at the wrong time.
On Monday night, five UberEats drivers at the Hanworth MacDonald's received calls from UberEats telling them their agreements had been terminated.
The reason for this appears to be an incident the previous week when drivers in the area refused to work in response to the pay boost being dropped from 1.6x to 1.1x. This amounts to a reduction of about 60%.
This makes a mockery of UberEats' claims that drivers are independent contractors free to choose their working time. When the drivers come together to take stand against poverty pay, Uber treats them the same way that greedy bosses have always treated their workers – by attacking their organising efforts and firing them.
The IWW stands in solidarity with delivery drivers, wherever they take action to defend their livelihoods.
Our Demands:
We call on UberEats to immediately reinstate the terminated drivers and to return the boosts in Hanworth to 1.6x, (around £5/drop). Furthermore we want to publicly name and shame the Hanworth MacDonald's, which is a head office branch.We demand that the management of this branch stop harassing delivery drivers, especially if they expect them to deliver their food.
What you can do:
If you are a driver: Please do not deliver from the Hanworth MacDonald's or to the area covered by it. Show your support for the fired drivers. Next time it could be you.
If you are a customer: Please do not buy from MacDonald's while this picket is on. Please also complain to them and UberEats, either through their websites or social media. Tell them what you think of union busting and poverty wages.
Solidarity with the UberEats 5- an injury to one is an injury to all.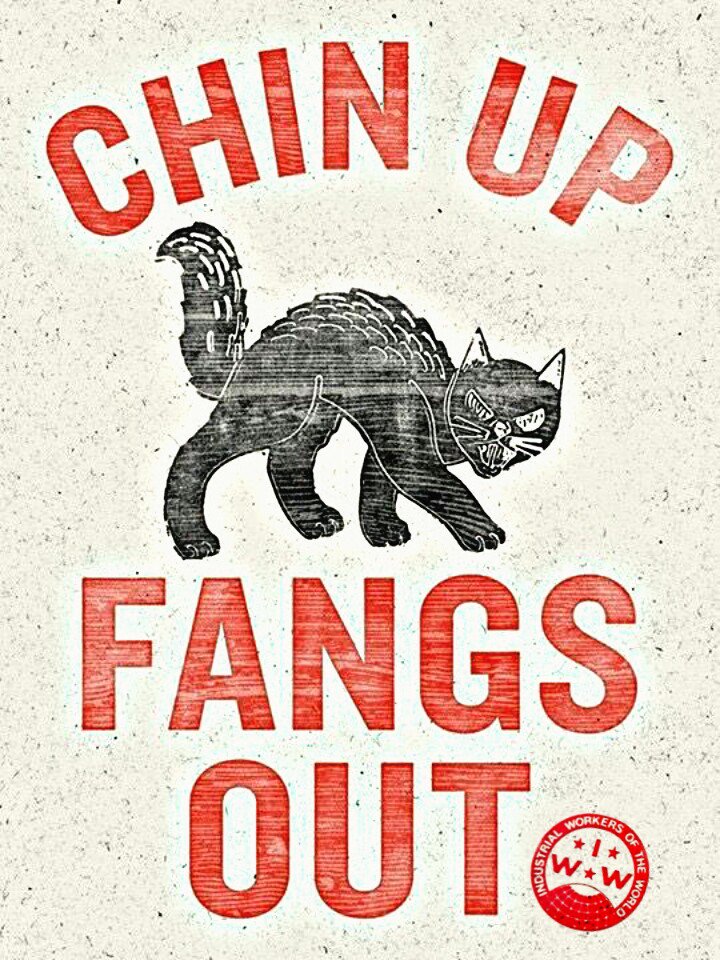 Other things happening this weekend include the "red christmas" Women's Strike Xmas Party raising funds for the UVW union on Friday night, ongoing RMT strikes in defence of guards on Northern Rail (but not South-Western, as far as I can tell) on Saturday, a discussion on "Working Class Anarchist Responses to Brexit and Tommy Robinson" in central London on Saturday night, and antifascist mobilisations against the far-right in London and Liverpool on Sunday 9th. More stuff coming soon, but that's all for now.