In workplace news, Shelter staff have just called off strike action that was set to start tomorrow, after winning a pay increase. RMT strikes against driver-only operation are continuing on Northern Rail, and further action on South-Western is scheduled for Saturday 22nd. Cleaners organising through the UVW union have won the London Living Wage at Optivo, with Ministry of Justice security guards, cleaners and receptionists set to strike soon over pay, sick pay and holidays. The Cammell Laird shipyard strike in Birkenhead is up in the air with strike actions and the redundancies that provoked them both suspended for now.
Couriers organising through the IWW managed to beat an attempt at wage theft by MPH England, and the couriers' network is also currently fundraising for Lucy, an UberEats courier and migrant worker being unfairly saddled with legal fees after an accident. Meanwhile, the IWGB is launching a major boycott campaign at the University of London's Senate House as part of its ongoing fight to win equal terms and conditions for members of staff who are currently outsourced. Brighton Solidarity Federation are currently going through a lengthy dispute with Fox & Sons, a scumbag letting agency who withdrew a new tenancy days after the tenants were due to move in. CAIWU have taken on a new campaign for decent treatment of the staff at the Brushfields Street branch of Patisserie Valerie, and they'll also be holding their own xmas do at Mayday Rooms on Saturday 15th December.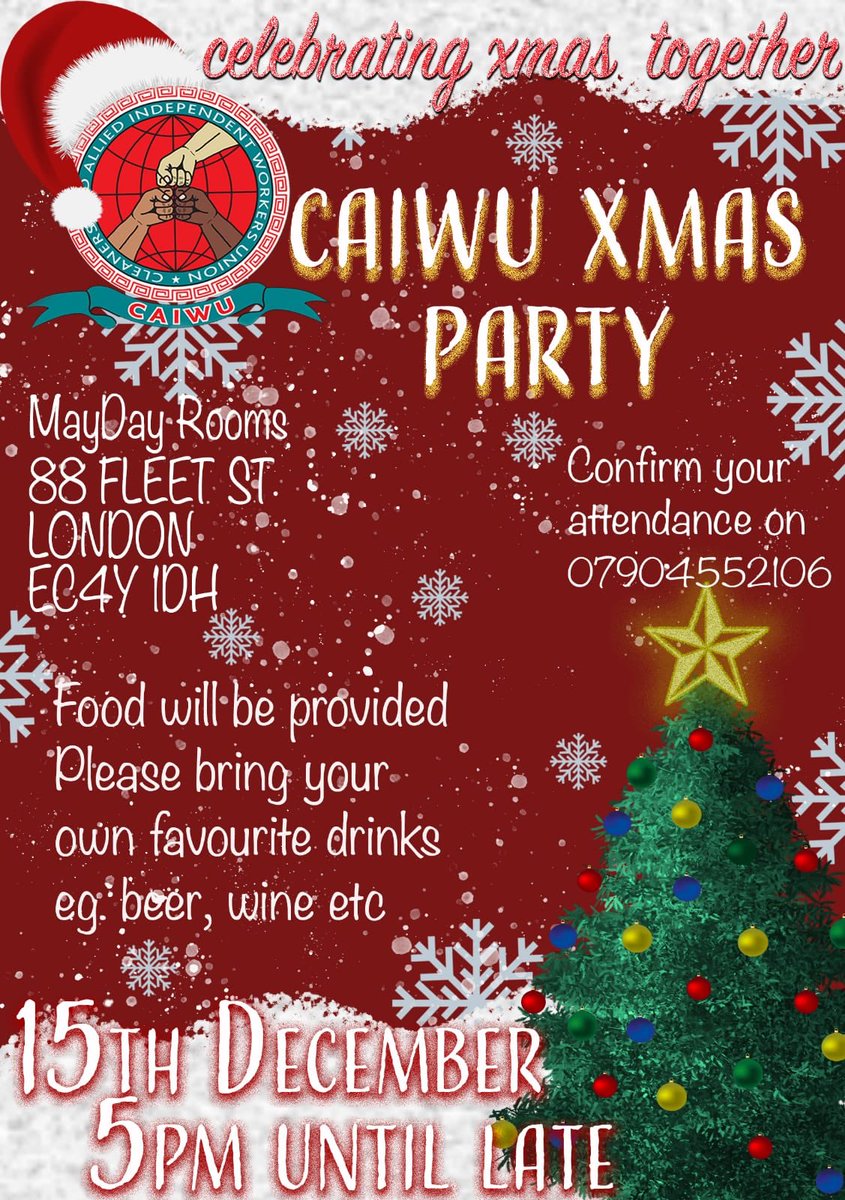 Finally, it sounds like the weekend's big demos in Central London saw the far-right comfortably outnumbered, although scousers achieved an even better result, with their local fash just not bothering to turn up at all. If you fancy reading more working-class news from West London, the Angry Workers of the World have a new issue of their paper out now.