Two quick pieces of news about pub workers organising:
On Wednesday 19th, staff employed by pub company Antic will be holding a demo at the head office xmas do*, in support of their collective demand for double pay for workers having to work on Christmas and New Year, as well as for union recognition.
Meanwhile, the Wetherspoons strikers are celebrating concessions won in the aftermath of their action in early October, including an annual pay rise being brought forward, equal pay for under 21s, a special pay rise for Brighton, and local improvements on rotas and bullying management: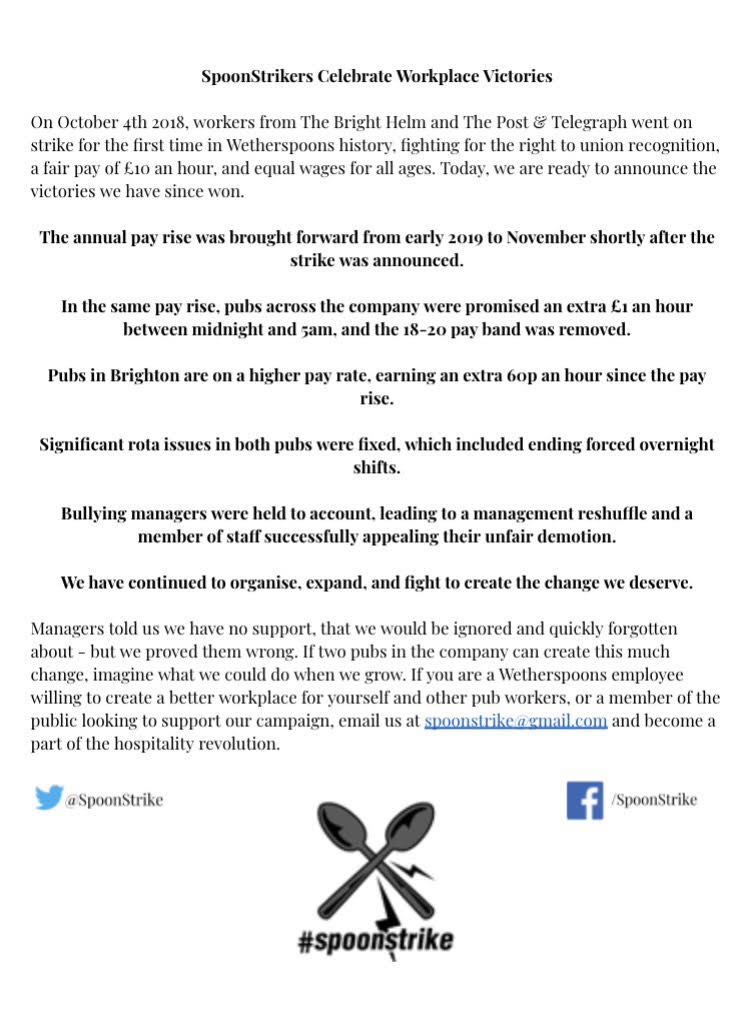 Not related to the pub trade, but cleaners at Debenhams have organised through the grassroots union CAIWU, and will be striking to demand a living wage on the last shopping Saturday before xmas:
That day will also see further RMT strike action to keep the guards on South Western and Northern trains.
*as a side note, who has their office xmas do on a Wednesday? They better be giving everyone the Thursday off – if not, maybe it's time for head office staff to start unionising too?