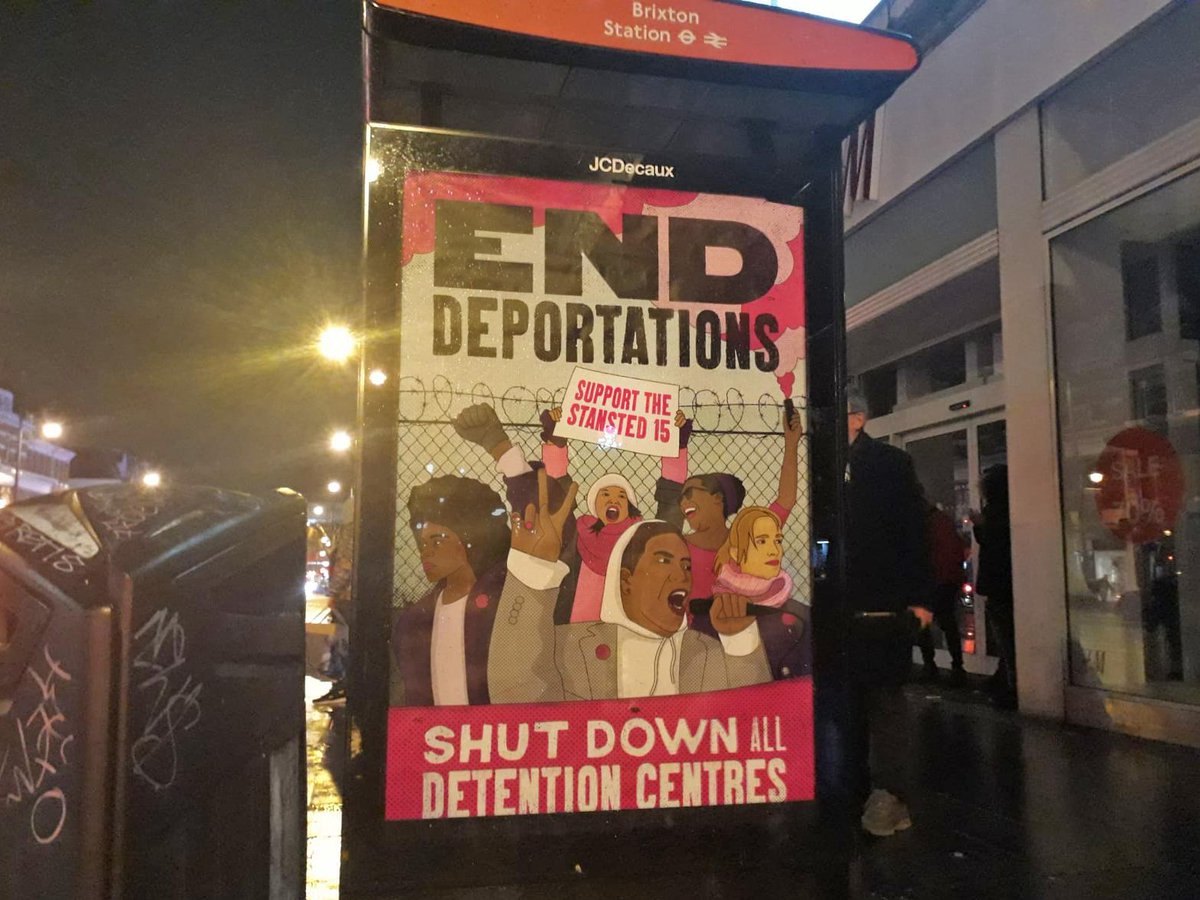 Today saw extremely mixed news on the immigration/deportation/borders front, as the Stansted 15 managed to avoid jail time, but the government successfully managed to carry out a charter flight deporting at least 15 people to Jamaica.
In a statement, the Stansted 15 said:
"These terror convictions and the ten-week trial that led to them are an injustice that has profound implications for our lives. The convictions will drastically limit our ability to work, travel and take part in everyday life. Yet, people seeking asylum in this country face worse than this: they are placed in destitution and their lives in limbo, by the Home Office's vicious system every single day.

"When a country uses draconian terror legislation against people for peaceful protest, snatches others from their homes in dawn raids, incarcerates them without time limit and forces them onto planes in the middle of the night, due to take them to places where their lives might be at risk, something is very seriously wrong. Every single one of us should be very worried about our democracy and our future."

"We demand that these convictions are quashed, and that the Government dismantles the vicious, barely legal, immigration system that destroys so many people's lives."
A more detailed article by one defendant is available here. Upcoming End Deportations events include Here To Stay: Histories of Anti-Deportation Resistance on the 9th, People's Trial of the Home Office & the Hostile Environment on the 11th, Open The Borders: Close The Home Office on the 13th, All Eyes On Becket House on the 15th, and the Planes and Perverts: Beats Against Borders fundraiser on the 16th.
Meanwhile, further North, it sounds like the RMT campaign to keep the guard on the train has made serious progress after 47 days of strike action over the last few years, as strikes have now been suspended after Northern have offered a guarantee of a conductor on every train. While it's too early to say for sure, this certainly seems like it might be a massive victory in one of the biggest and hardest-fought industrial disputes of the last few years.