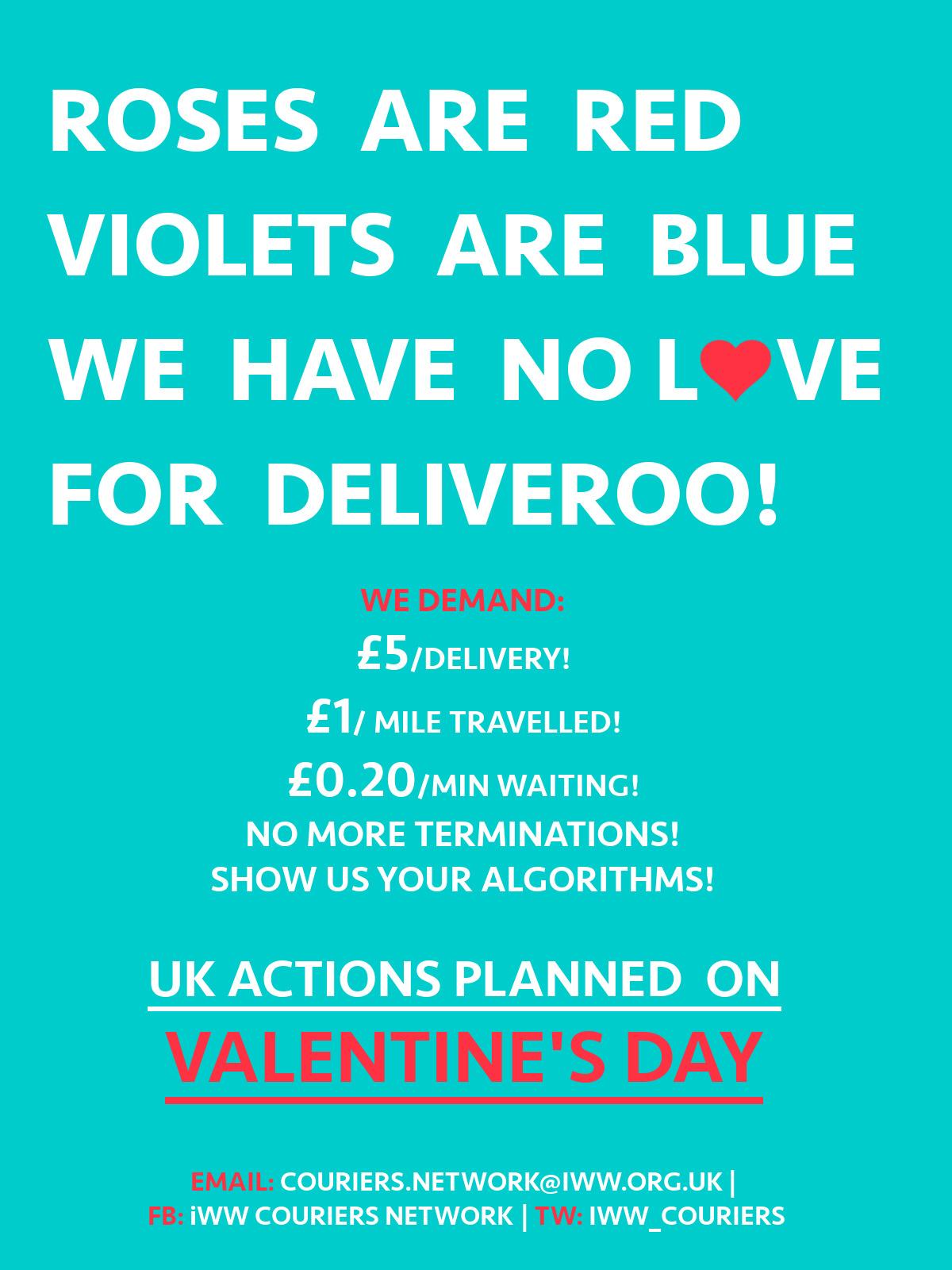 The IWW Couriers Network are calling for national strike action on Valentine's Day in response to Deliveroo imposing a pay cut. So far, the only local event I've seen confirmed is in Manchester, but more are likely to be announced in the next few days – there are local pages in Glasgow, Edinburgh, Bristol, Leeds, Cheltenham and Cymru/Wales worth keeping an eye on, as well as the national couriers' network pages.
The same day will also see a demo organised by outsourced workers at Goldsmiths organising through the IWGB to demand equal treatment, as well as an Angry Workers of the World meeting with a Brazilian comrade discussing the situation there, a noise demo at HMP/YOI Bronzefield in Surrey, and a Leeds antifascist film night.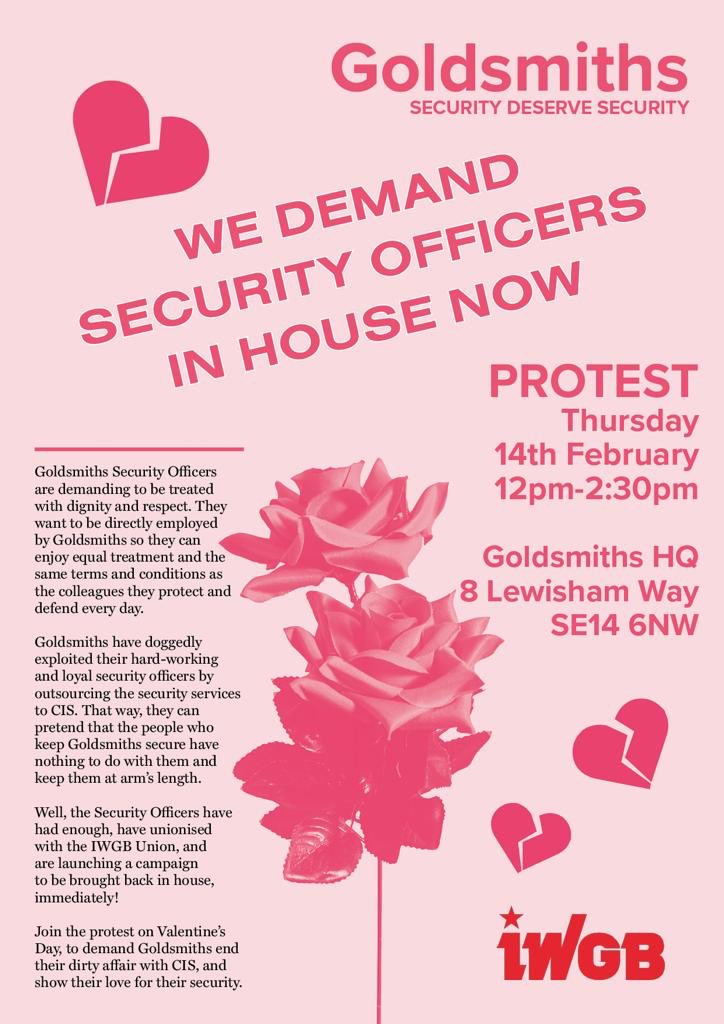 Meanwhile, in the wake of the train guards' victory on Northern Rail, their fellow workers at South-Western have just delivered a new mandate for action in defence of the guards' role there, with strikes planned for Feb 22nd, March 9th and March 16th. Given the strength and determination shown by railworkers in the North, the main question for South-Western rail bosses is whether they'll give in now or drag things out for another two years before agreeing to keep the guard on the train.
Also, back up North, details have now been confirmed for the annual Davey Jones and Joe Green memorial, honouring the two striking miners who died on the picket line in 1984.