A quick list of upcoming events:
This weekend will see stuff happening in Bristol, Barnsley and Birmingham, as Bristol antifascists are hosting a fundraiser, women involved in the South Yorkshire Women Against Pit Closures campaign are launching a book about their struggle, and there's a march against police brutality through Birmingham after a recent police killing there.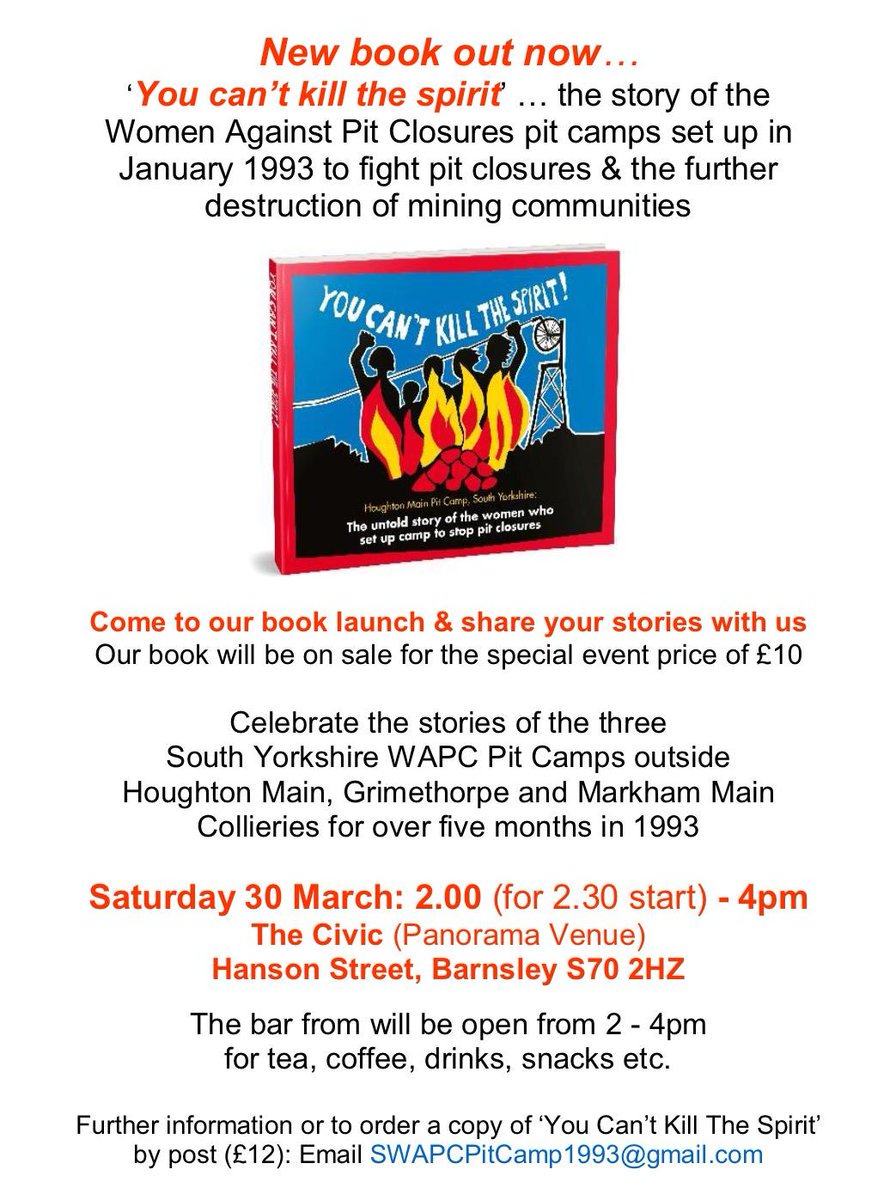 The Anarchist Communist Group have been busy, recording two new podcasts on parliamentary democracy and internationalism, and they have a few meetings in early April, with a talk about anarchist communism in Canterbury on the 4th, a "No War but Class War" meeting in Leicester on the 6th, and a discussion on art and anarchism in London on the 7th. They're also asking for donations to help fund their print projects.
Throughout April, "the Southall Resists 40" project will be hosting events to commemorate the 40th anniversary of the murder of Gurdip Singh Chaggar and the anti-racist struggles that came about in response.
Other upcoming events: On April 4th, the West London Solidarity Network and the IWW's Incarcerated Workers Organising Committee are holding a joint meeting to organise support of Feltham youth prisoners. On the 6th, the IWW are hosting a summit in Birmingham for workers in post-16 education to respond to the increasing crisis in the sector, and Plan C Bristol are hosting a session of their social strike game. The next day, Keir Milburn of Plan C will also be giving a talk in Bristol about his new book, Generation Left.
On Saturday 13th, Liverpool has an anarchist bookfair, and on the 27th the United Voices of the World union are holding their 5th birthday party.
Late April/early May is of course always a busy time in anarcho and class struggle calendars, with Workers' Memorial Day on April 28th followed by May Day, which should see stuff going off around the country; a few events I've seen confirmed so far include the festival of solidarity in Barnsley and the antifascist 0161 festival in Manchester. The Angry Workers of the World are also holding a Marx reading group on the 2nd of May.
Further ahead still, With Banners Held High, Wakefield's trade union festival, will be on May 18th, and there's a call for a decentralised anarchist festival with events across the UK and Ireland at the end of May, with a deadline of May 1st to get events listed.