A few upcoming events:
On Monday 15th, Extinction Rebellion are calling for a day of action around climate change, and the newly-formed Green Anticapitalist Front have put out a specific call for people to join them for "environmentalist actions starting on Monday 15th of April in London, outside St Paul's Cathedral, meeting at 12 noon. We will be assembling at St Paul's Cathedral for a tour of the heart of global extractive finance, also known as the City of London.
We support the efforts by groups like Extinction Rebellion to build large movements, but we also support the many working class, immigrant, anti-borders, socialist, anarchist and communist groups which have been working to dismantle the capitalist roots of climate change, species extinction and extractive industrialism. Unlike Extinction Rebellion, we are not asking you to get arrested but we must highlight the fact that capitalism is the root cause of this crisis and bring this message to the workplaces of the people profiting from environmental destruction.
The Green Anti-capitalist Front is not a group, but rather a banner to bring together all of us who want to join the struggle against climate change, but who see that the only way of doing that is by digging up this threat by is roots – capitalism and state violence. We are calling for all anti-capitalists to join us on the street and show that London is both red and green."
On Tuesday 16th, there's an interesting event about the history of antifascism in London, and Leeds Plan C are hosting a book launch and discussion for Keir Milburn's new book, Generation Left.
Brighton Antifascists' regular "cantifa" fundraiser night continues every Wednesday, with some live folkpunk musicians joining them on the 17th.
On Friday 19th, workers at Sellafield power plant are walking out for a ten-day strike in a dispute that's seen contracting company Mitie writing to workers, threatening them with disciplinary action if they don't reveal whether they're union members.
On Thursday 25th, the Angry Workers of the World and Labournet.tv present the premiere of a new documentary about workers' organising at a car factory in Germany. The RMT are calling for a national demo in support of Southern train guards on Friday 26th, which will be the third anniversary of the "keep the guard on the train" dispute starting there. There's also a "spring social" party at Mayday Rooms that night.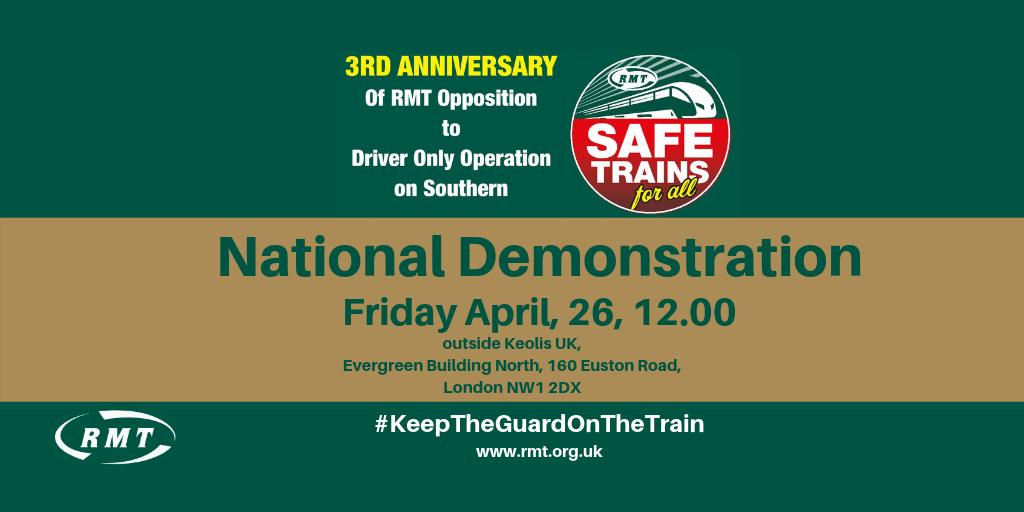 That weekend will also see the main events of the Southall Resists 40 commemoration in Southall, Plan C London hosting a discussion on "the history and formation of Plan C from its beginning in 2012, the fusion of various ideas within the post "anti-capitalist" movement of the early 2000's that met the student movement of 2010, and the emergence of ideas like social strike, social reproduction, luxury communism, commons and forms of constituent power", and the United Voices of the World union's 5th birthday party. Sunday 28th will see Workers' Memorial Day commemorated at various events across the country.
Closing out the month, Leeds Anti-Fascist Network are holding a film night and social on the 29th, and then there'll be various events going on across the country for Mayday, including the Barnsley festival of solidarity, the antifascist 0161 festival in Manchester, and militant grassroots cleaners' union CAIWU organising an open-topped bus tour of London stopping off at various employers they have beef with. There's also the Angry Workers of the World Marx reading group on May 2nd, and they'll be hosting a second showing of the German car factory documentary in West London on the 3rd.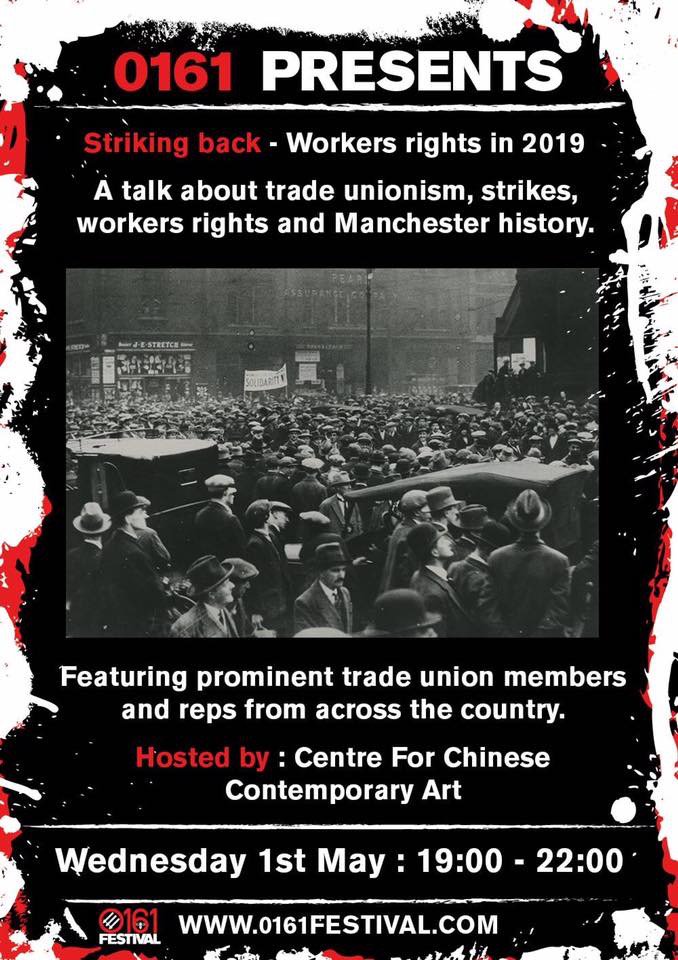 Further into May, May 18th will be a very busy day indeed in West Yorkshire, with the With Banners Held High trade union festival in Wakefield, a solidarity fundraiser night in Leeds for people facing repression in Italy, and a big antifascist mobilisation against the "Yorkshire Patriots" in Dewsbury. This last is being supported by other organising meetings in places like Dewsbury/Batley and Wakefield. Further ahead still, there's the call for a decentralised anarchist festival at the end of May, with a deadline of May 1st to get events listed.