The Activist Court Aid Brigade has an update on the Extinction Rebellion prisoners who've been held in remand for the Docklands Light Railway action: one has been released on bail, while Mark Ovland is being held at
Mark OVLAND A0671EJ HMP Pentonville Caledonian Rd London N7 8TT
A third, Luke Watson, is also imprisoned, but his contact details have not yet been confirmed. Many people, myself included, will have pretty strong criticisms of Extinction Rebellion's methods, along the lines of those made by the Anarchist Communist Group, and will be more sympathetic to other approaches to fighting climate change; but tactical and strategic disagreements, no matter how strong, should never mean a lack of solidarity towards those facing repression.
Meanwhile, Incarcerated Workers Organising Committee member and longtime prison rebel Kevan Thackrar has been subjected to severe racial abuse recently, and is urgently in need of outside supporters to help show solidarity and protect him. IWOC suggest:
"Please write to prison and Ministry of Justice officials to demand that Kevan is protected from prisoners and officers perpetrating racist abuse and violence, and that he is afforded his basic human rights such as time out of his cell, meaningful human contact in the prison and contact with family and friends.
You can write to:
CM R. Grice
Head of Security
HMP Whitemoor
Longhill Road
March
Cambridgeshire
PE15 0PR
Or phone the prison on: 01354 602 350
David Gauke
Secretary of State for Justice
102 Petty France
Westminster
London
SW1H 9AJ
Or contact him at the Ministry of Justice: https://contact-moj.dsd.io/correspondence/topic
Steve Barclay
MP for North East Cambridgeshire
stevebarclay.net/contact
You can also write to Kevan. He may not always be able to reply but really appreciates support and solidarity:
Kevan Thakrar A4907AE
HMP Whitemoor
Longhill Road
March
Cambridgeshire
PE15 0PR"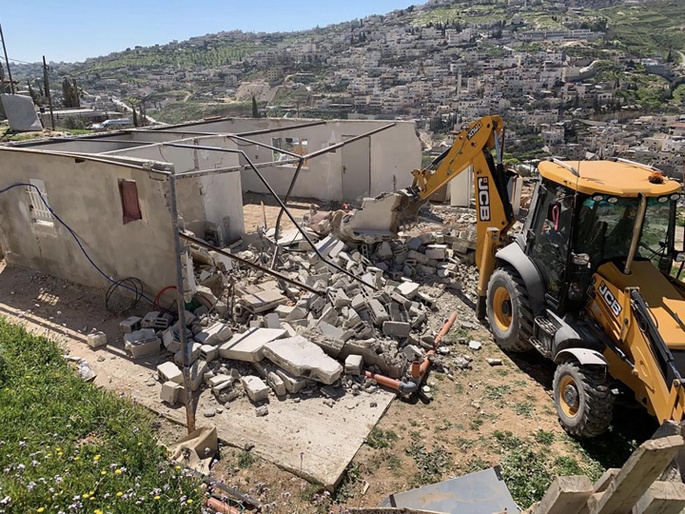 Finally, five people are facing trial in June on two charges related to actions at JCB sites, which aimed to disrupt that company's activities making equipment used to demolish people's houses in Palestine. They're asking for help in covering their legal costs, and you can donate here.