A few quick updates:
Uber drivers organising through the IWGB are organising strikes in London, Glasgow, Nottingham and Birmingham as part of an international action against the company.
"Uber drivers will log off the app and stage protests in London, Birmingham, Nottingham and Glasgow ahead of the minicab firm's stock market flotation the following day.
The drivers, who are part of the United Private Hire Drivers Branch (UPHD) of the Independent Workers Union of Great Britain (IWGB), will observe a 9 hour boycott of the app between 7am and 4pm.
Uber drivers will be on strike and leading demonstrations across the world on 8 May in the lead up to Uber's Initial Public Offering (IPO).
UPHD calls on the public to not cross the digital picket line by using the app to book Uber services during these times.
Drivers are protesting against the IPO which will lead to large payouts for executives and venture capitalist investors, despite failures to resolve pay issues for drivers.
The drivers are demanding:
Fares be increased to £2 per mile
Commissions paid by drivers to Uber be reduced from 25% to 15%
An end to unfair dismissals
Uber to respect the rulings the 2016 ruling of the Employment Tribunal confirming 'worker' status for drivers
James Farrar, Chair of the United Private Hire Drivers branch of the IWGB union said: "Uber's flotation is shaping up to be an unprecedented international orgy of greed as investors cash in on one of the most abusive business models ever to emerge from Silicon Valley. It is the drivers who have created this extraordinary wealth but they continue to be denied even the most basic workplace rights. We call on the public not to cross the digital picket line on 8 May but to stand in solidarity with impoverished drivers across the world who have made Uber so successful."
The protests will take place at 1pm, May 8th at the following locations –
London – Uber UK Head Office, 1 Aldgate Tower, 2 Leman St, London E1 8FA
Birmingham – 100 Broad St, Birmingham B15 1AE (TBC)
Nottingham – King Edward Court Unit C, Nottingham NG1 1EL
Glasgow – 69 Buchanan St, Glasgow G1 3HL (TBC)"
The IWW Couriers Network is calling on Uber Eats delivery workers to join in the action.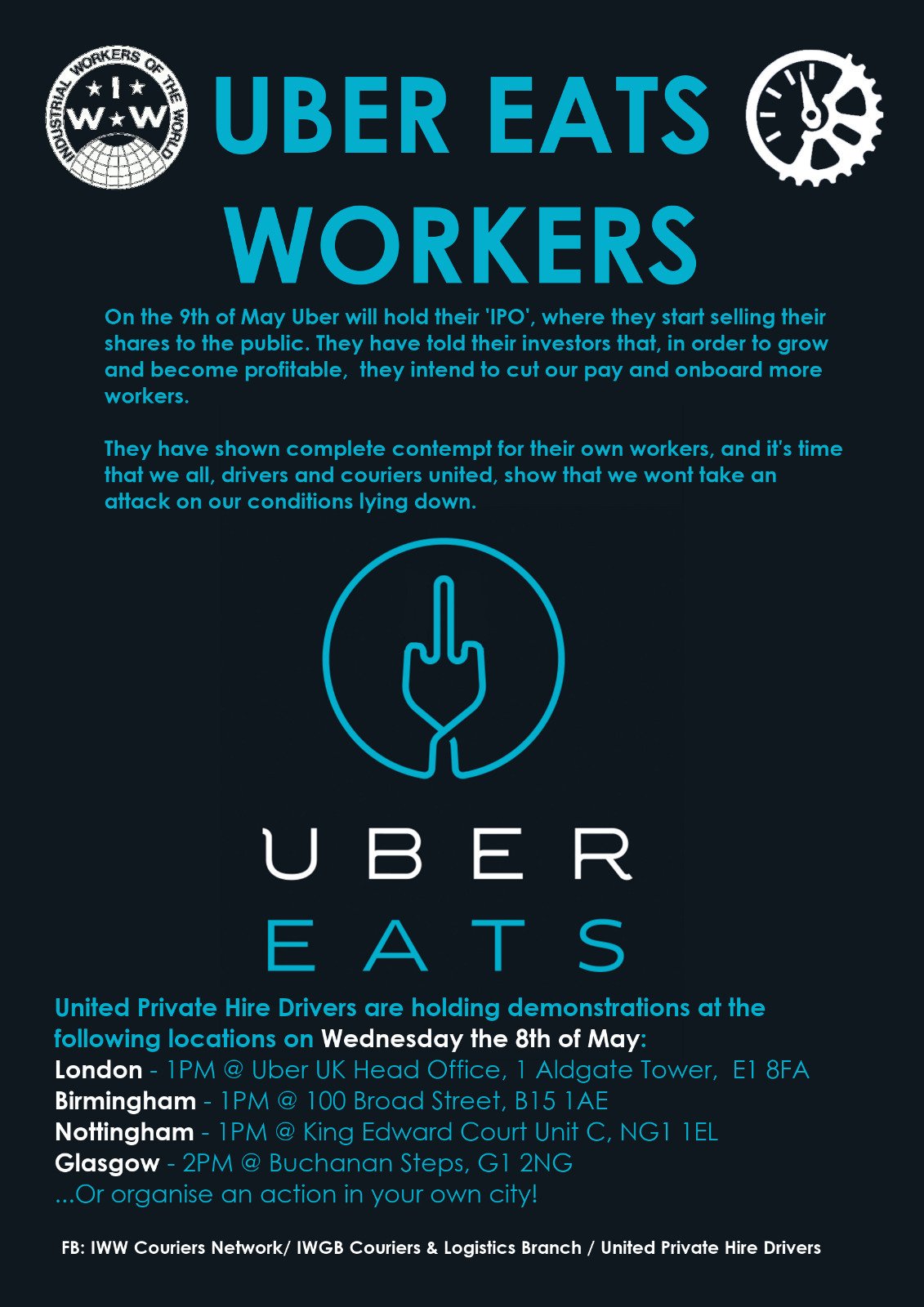 The Shrewsbury 24 campaign, fighting to win justice for building workers who were unjustly convicted in 1973, has made an important step forward. The Criminal Cases Review Commission, which had previously refused to allow their appeal, has now withdrawn the previous decision and agreed to reconsider the case, which hopefully means that they'll soon be able to take their fight to the court of appeal.
Outsourced workers at Sellafield are in the middle of a 10-day strike over pay and in defiance of management bullying and harassment. A few disputes are heating up in the care sector: Admin staff in Bristol health trust AWP are balloting for strike action over job cuts, and support workers at the Alternative Futures Group are launching a week-long strike against an attempted pay cut. For anyone who's around in Liverpool, there'll be a strike rally on the 10th, and you can donate to their strike fund here.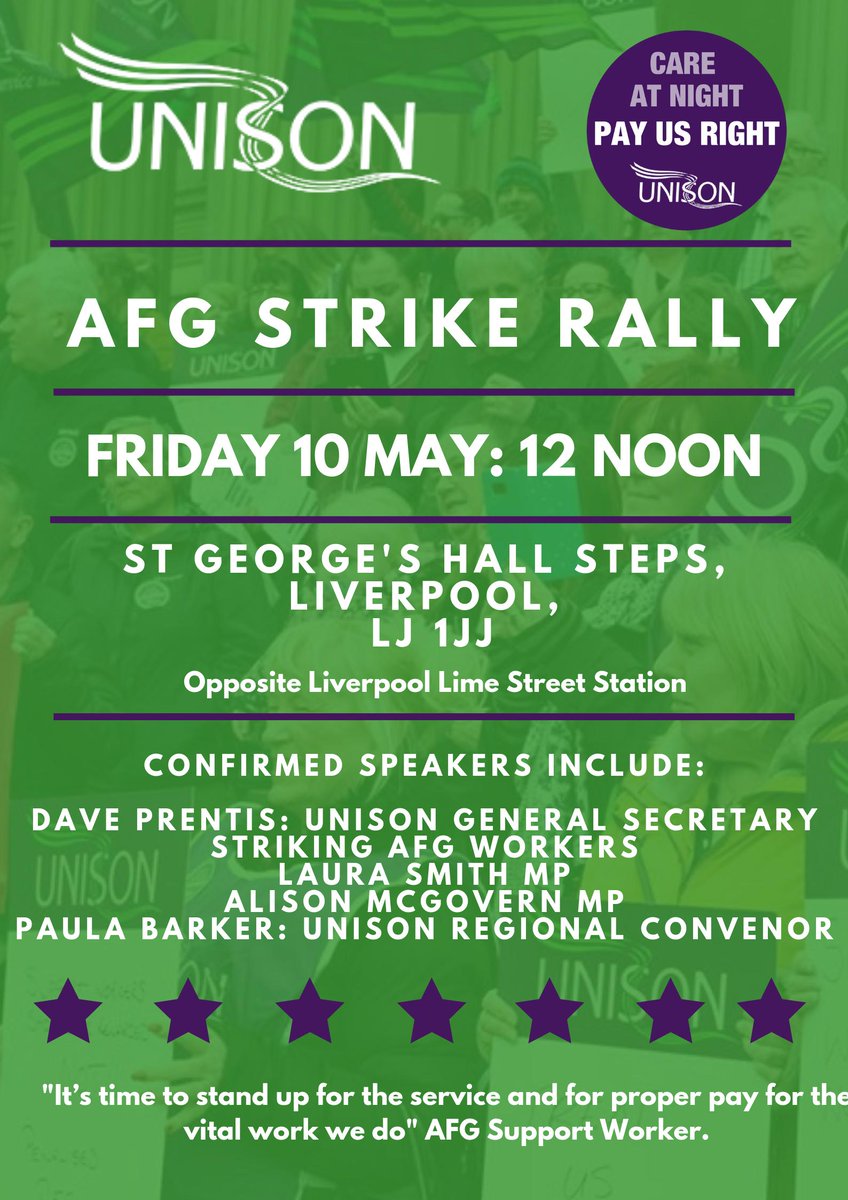 Elsewhere, London Underground maintenance and engineering staff will be striking over the weekend of the 17th-20th May in response to an attempt to cut back on safety inspections, and Universal Credit claimants are trying to launch a new union.