A quick listing of a few upcoming events:
On Thursday 13th, the People's History Museum in Manchester will be hosting a discussion on "From Peterloo to Orgreave" with the Orgreave Truth & Justice Campaign. Following on from that, Saturday 15th will see the annual Orgreave rally commemorating the 35th anniversary of the strike. This weekend will also see the start of the week-long Antiuniversity, with a whole host of events, mainly in London but with a few in places like Liverpool and Middlesbrough as well. The coming weekend will be a busy one in Manchester, with the IWW running an organiser training in the daytime on Saturday 15th, tenants' union ACORN running a special party to celebrate the defeat of letting fees in the evening (I love their pricing scheme: 🤗 Members: Free, 😄 Non-members: £3 donation OTD, 🐍 Letting agents: £15 for us to consider letting you in, then £50 if you pass our referencing), and the 0161 Festival crew running the first installment of a monthly antifascist film day on Sunday 16th.
In the following week, there's going to be an event marking the 20th anniversary of the June 18th 1999 Carnival Against Capital, hoping to "bring together people who played a part in these histories and those who want to learn about it". The 18th will also see the start of five days of RMT strike action on South-Western Railways, as talks with about keeping the guard on the train and what that means in practice have broken down. In other RMT news, they're also calling on people to join them for a demo against Tube cuts on Thursday 20th.
Other upcoming industrial action in late June includes Newham council refuse workers, who'll be walking out in a dispute over pay for twelve days from the 24th onwards, and a strike by medical couriers organised through the IWGB, who'll be striking on the 25th and 26th against pay cuts – you can read more about the background to that here.
In recent years, June 28th has been observed as a day of solidarity with anarchist prisoner Eric King, and since he's been going through a really tough time lately that might be a good time to send him a letter or print off an interesting article to post to him – his support team say "He is asking folks to PLEASE send articles for him to read. (all) News about his favorite football team Manchester United, about science, IRA articles, space, anything interesting, funny, weird or entertaining."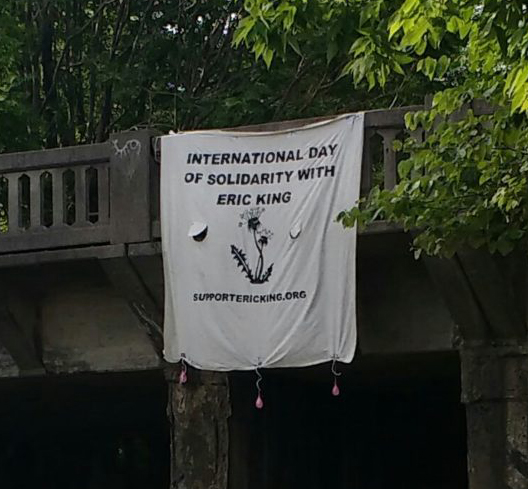 Closer to home, workers at Liverpool plastics firm Colloids have gone out on an indefinite strike demanding the reinstatement of a victimised union rep, and they'll be having a strike fundraiser benefit night at Dunny's Sports Bar in Liverpool on the 28th. If you can make it down to the picket line, the address is 10 Kirkby Bank Road, L33 7SY, and they also welcome solidarity messages on social media using the #reinstategeorge hashtag.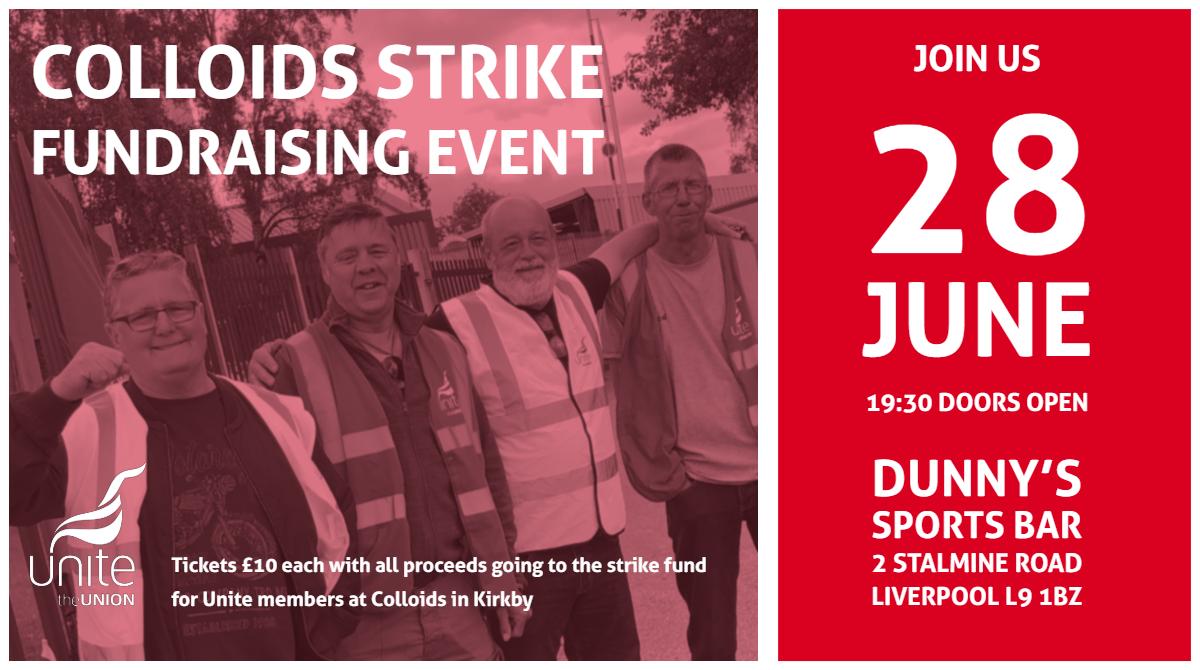 At the end of the month, there's the Edinburgh Anarcha-Feminist Bookfair on the 29th. Looking ahead into early July, the United Voices of the World union will be having a fundraiser disco on the 5th, and you can read about some of their recent strikes and victories here. Further ahead still, the middle of July will see the Durham miners' gala on the 13th, and Plan C's annual Fast Forward Festival on the weekend of the 19th-21st.
In other news, the Anarchist Communist Group have just published a workplace round-up covering a few other disputes not mentioned here, and they're also helping to publicise the case of some Greek anarchists threatened with imprisonment and giant fines. You can donate directly to help pay their "security deposit" here.
Back in the UK, a woman who was spied on by undercover cops is raising funds to try and take them to court, with a deadline of June 16th. Finally, Notes From Below have just published a special new issue called Logout, on "worker resistance within and against the platform economy".