A few upcoming events:
On Monday 1st, there's an emergency protest to save the London Black Women's Project, which is threatened with closure.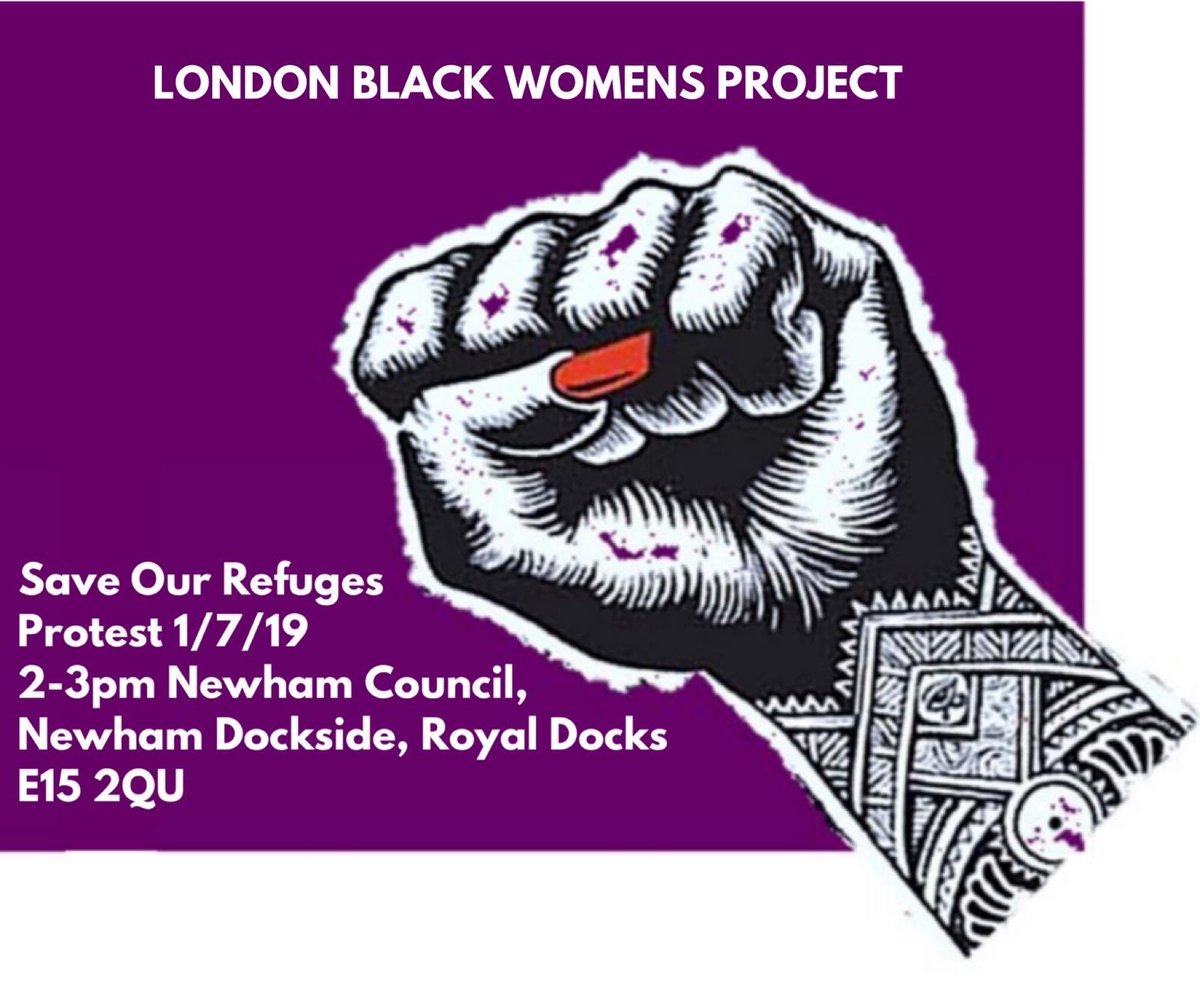 Also in the coming week, on Tuesday 2nd London Anarchist Communist Group are hosting a showing of the film Rebellion in Patagonia, a 1974 film about a historical uprising in Argentina. On Friday 5th, there's a call for a demo at Charlton Lido as part of a general call for solidarity with Bromley Library staff, who are out on an indefinite strike over pay and staffing levels. Bromley libraries are owned by Greenwich Leisure Limited, who also own the lido and a number of leisure centres across London.
On the night of the 5th, there's a fundraiser disco for the United Voices of the World union. You can read about some of their recent and ongoing campaigns here, and Chanel cleaners organising through the UVW have also just voted for strike action after a union member was suspended. Cafe staff at Greenwich Uni organised through UVW are also threatening strike action in their attempts to win the London living wage.
In Bradford, NHS staff threatened by outsourcing have voted to strike, with over 300 NHS porters, domestics and security staff set to walk out for a week from Monday 8th July onwards. On the 9th-11th, outsourced cleaners on Great Western Railway will be striking against imposed changes to their shift patterns. On Thursday 11th, the Angry Workers of the World will be running a reading group on racism and class.
On the weekend of the 13th, it's the Durham Miners Gala, and For Britain are threatening to show up and crash it, so Football Lads and Lasses against Fascism are planning to make any fascists attempting to show their faces feel extremely unwelcome. Beyond that, on the weekend of the 19th-21st, Plan C are running their annual Fast Forward Festival.
Other miscellaneous news, mostly workplace-related, without a specific date attached: the couriers organising through the IWGB at The Doctor's Laboratory have now called their dispute off after winning a new pay deal. The IWGB is still in dispute with posh Mayfair club LouLou's, where kitchen porters are fighting for a living wage and sick pay and against the threat of outsourcing.
On the trains, clerical and technical staff on Northern Rail organised through TSSA are threatening to ballot for strike action over pay, while the RMT are balloting for action across London against Tube cuts, and are also threatening to ballot for a national rail strike to defend pensions.
Workers at Merseyside plastics firm Colloids are still out on an indefinite strike for the reinstatement of a victimised rep. Support staff at the University of Birmingham are the only branch in Higher Education to have successfully voted for strike action in the 2018-2019 negotiating period, and have already taken one day of action during an open day. You can donate to their strike fund here.
Staff at Tate Galleries have called off their planned strikes after winning an improved pay deal, and grassroots cleaners' union CAIWU is planning protests against the sacking of a number of their members at co-working space WeWork. They have a page up about the dispute here, but not much information about it so far.
Finally, cops news: members of the "Tower Hamlets 286", antifascists who were rounded up in a mass arrest in 2013, have been getting some big money in compensation, and the Campaign Opposing Police Surveillance have updated their list of known spycops with a few more names.