In antifascist news, Plan C, London Anarchist Federation and the Anti-Fascist Network all have posts up with reports and analysis from the last big "Free Tommy" mobilisation. On which note, if you can get down to central London on August 24th, that's when the next round is scheduled for. Oh, and Leeds AFN have just put out a short-notice call to oppose For Britain there next Tuesday.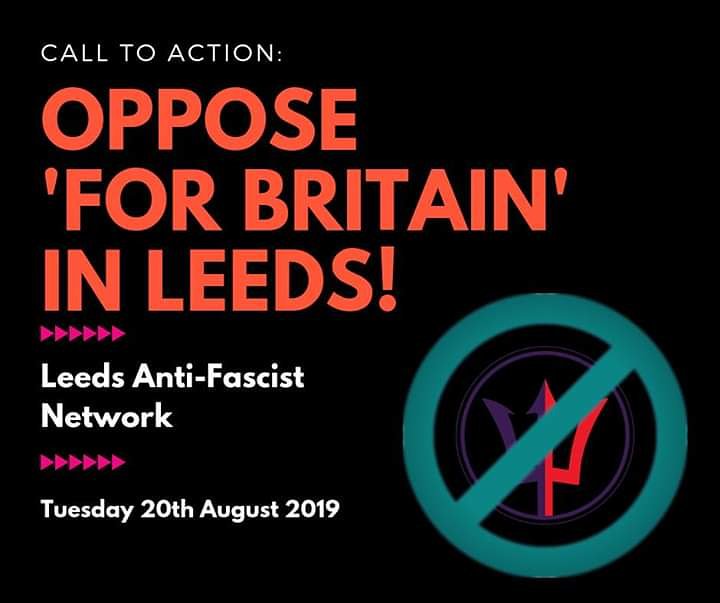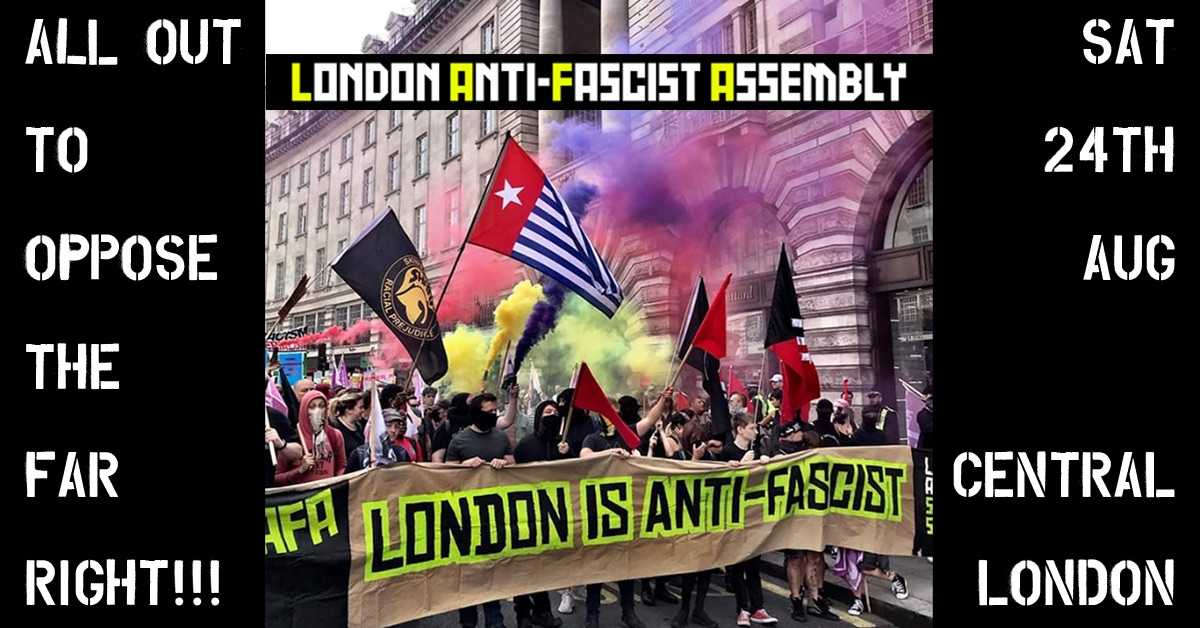 In broader movement news, the Anarchist Communist Group have a bunch of new stuff up, including the new issue of their paper Jackdaw, plans to produce a new magazine called Virus, and a round-up of workplace notes. The IWW also have a write-up of this summer's Deliveroo disputes.
In recent workplace news, the Harland & Wolff workers occupying their shipyard in Belfast are suggesting that it could be repurposed to help build wind turbines, an idea with more than a faint echo of the Lucas Plan, CWU members at Shirley delivery office in Solihull struck to demand the reinstatement of an unfairly dismissed colleague, and the indefinite strike action by outsourced workers at BEIS continues.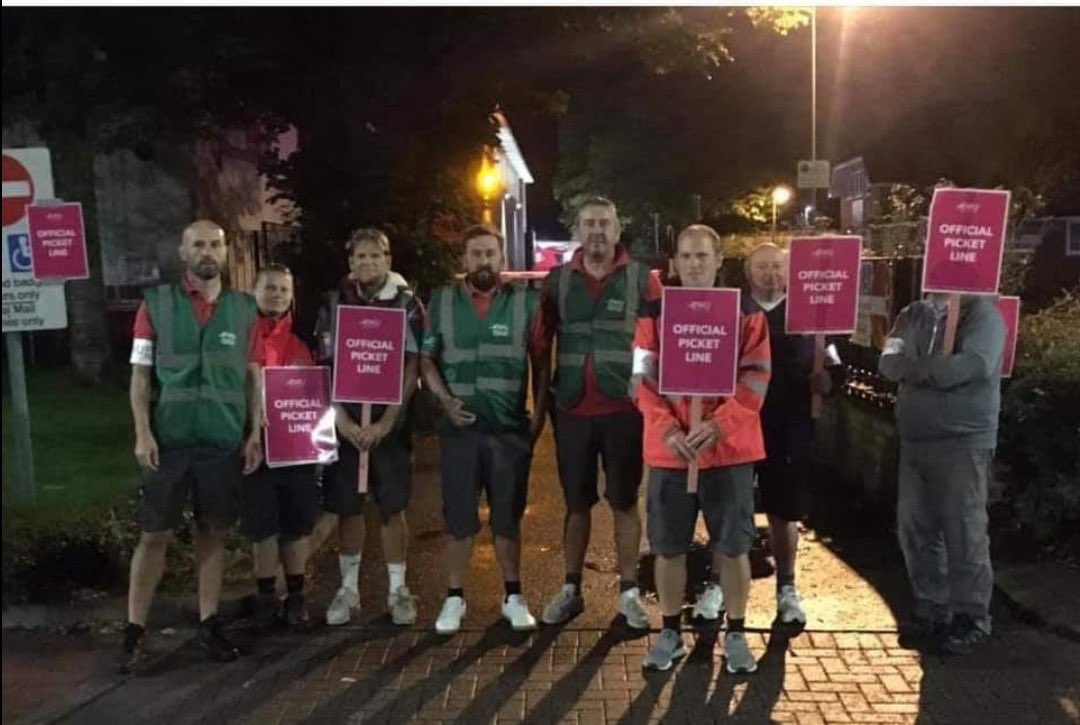 Upcoming events:
On Monday 19th August, there's a protest at SportsAid in London in support of the Bromley library staff who are still on all-out strike, and the RMT are holding protests in Liverpool highlighting shady employment practices on ferries across the Mersey.
On Wednesday 21st, there'll be further protests at more establishments owned by GLL, the company at the heart of the Bromley library dispute. On Thursday 22nd, IT workers employed at the DVSA in Nottingham and Swansea are starting a four-week strike action as part of a long-running dispute over working practices. And Friday 23rd will see strike action by outsourced drug and alcohol rehab staff who used to be employed by the NHS in Wigan, Ryanair pilots who are in dispute over a whole range of issues, members of grassroots cleaners' union CAIWU holding a Friday morning protest at Addleshaw Goddard, a law firm where cleaners don't get the London Living Wage or adequate sick leave, as well as the start of an international week of action in solidarity with anarchist prisoners.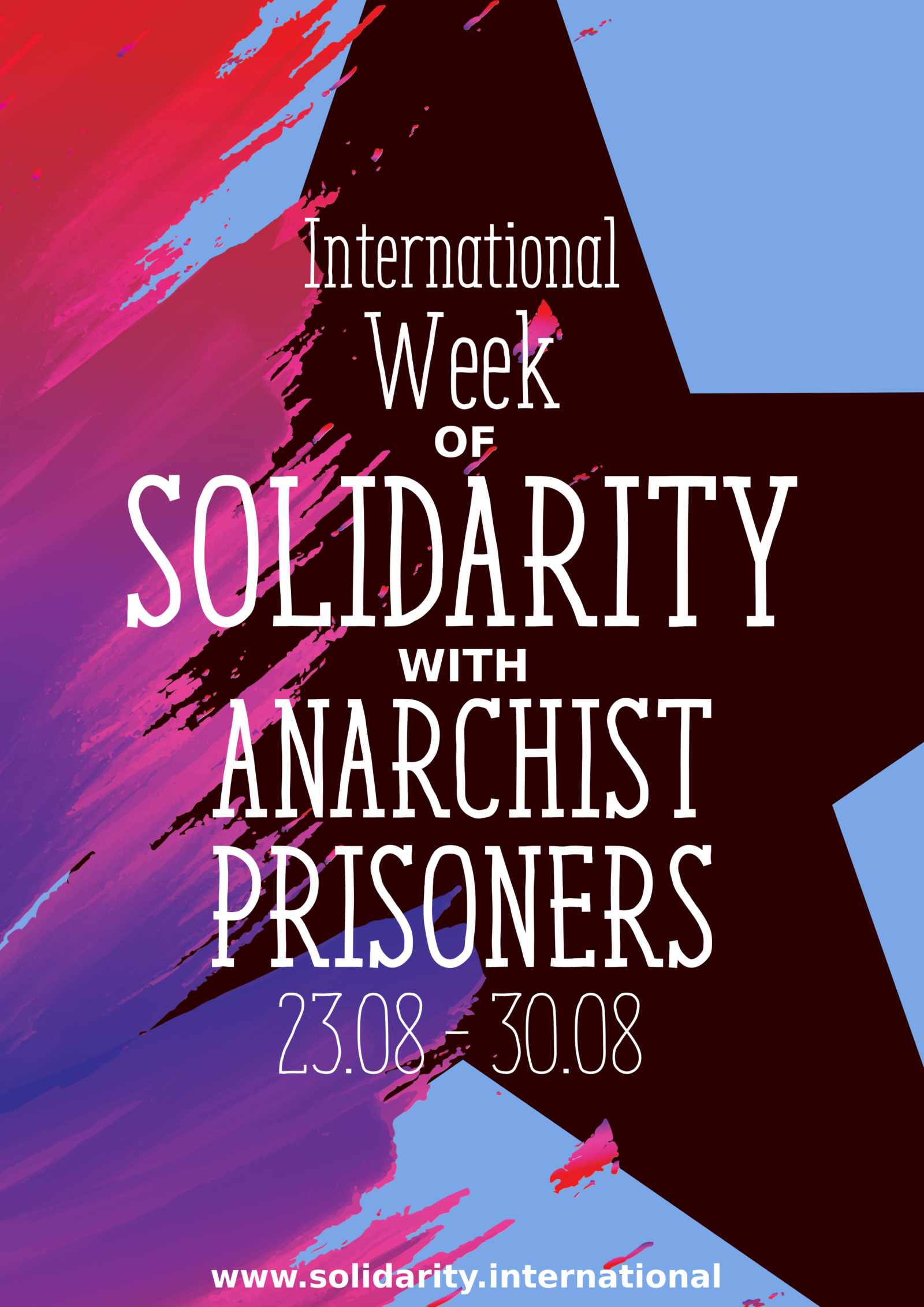 That weekend will see the next big London antifascist mobilisation, along with the start of a new round of strikes on Merseyrail in defence of the guard's role. And on Sunday 25th there's the Common Ground festival in London with a bunch of community groups, activist organisations, unions and so on.
On Monday 26th, NHS workers in Bradford who are being threatened with outsourcing are set to go out on an all-out indefinite strike. You can donate to their strike fund here. On Tuesday 27th, there's another in the series of protests in support of the striking Bromley library staff. Toward the end of August, RMT staff on the Central and Victoria lines will be striking over a range of issues on the 29th-30th, workers on South-West Rail will be striking to keep the guard on the train for four days from the 30th onward, CAIWU will be continuing their protests at Addlestone Goddard on the morning of the 30th, and the IWGB are holding a fundraiser party for their dispute at the University of London.
At the end of August, on Saturday 31st there's going to be a protest at Wormwood Scrubs marking a year since the death of Winston Augustine, and Freedom Bookshop are hosting a zine fair.
Looking into September, there will be actions against the DSEi arms fair running from the 2nd-13th, which now ties into a special worldwide call for actions against the militarism of the Turkish state on the 6th-7th. Ryanair pilots are set to take their second day of strike action on the 4th, and cleaners and their supporters should still be making a racket outside Addlestone Goddard on the 6th if that dispute hasn't been settled by then.
On the weekend of Saturday 7th, women and non-binary members of the IWGB and UVW unions are holding a community lunch, and there are anarchist/radical bookfairs happening in Bradford and Dorset, along with the Wigan Diggers Festival up in the north-west.
On the 11th, Smash IPP will be protesting at the National Probation Service in Gateshead to demand freedom for the IPP prisoners still trapped by endless sentences.
The global earth/climate strike is meant to be happening on the 20th, and could be pretty big, and London Anarchist Communist Group have a meeting on the fight for land justice on the 26th.
Finally, a look at October: the ACG are holding their second Libertarian Communism dayschool somewhere in London on the 5th, and on the 12th there's a radical history festival down in Bristol and a big antifascist mobilisation up in Dewsbury.