A few quick pieces of antifascist news:
Irregular-but-interesting anarchist/antifascist blog While Rome Burns has a critical report up from the Hallowe'en/not-actually-Brexit-day goings-on in London, which is worth a read, as are the accompanying below-the-line comments.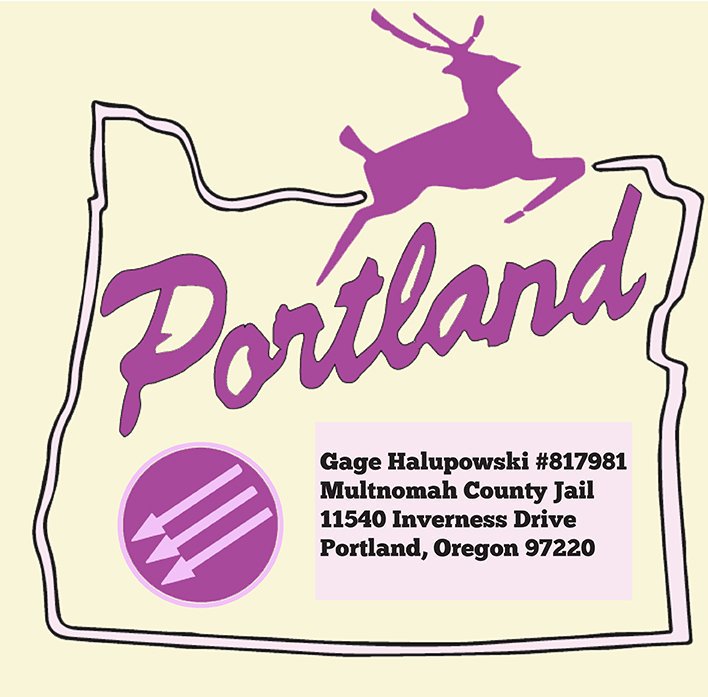 Following on from last week's sentencing of David Campbell in New York, another US antifascist comrade, Gage Halupowski, is about to start a six-year sentence related to clashes at one of Portland's many far-right rallies. He's currently still in jail but will be moved over to Oregon's prison system soon, so the address above is likely to change in the near future. Meanwhile,a small update from David Campbell's support crew, who say:
"A huge thank you from David to everyone who has sent him books! As of right now he's got a bunch to read and has asked to hold off on sending more while he reads them. For now, please continue (or start) writing to David. Thanks!"
Finally, an appeal from Russian comrades to commemorate Ivan Khutorski, and all others murdered by fascists in the ten years since his death:
"November 16, 2019 marks the 10th anniversary of the assassination of Ivan "Kostolom" Khutorskoi- a comrade, friend and elder brother.
He was a significant member of the anti-fascist movement in the beginning of the millennium, one of the leaders of RASH-Moscow. Ivan not only inspired people for the struggle against neo-Nazis who created a lawless environment on the streets of Russian cities, he was an example for us, thanks to his personal qualities: moral courage, devotion to friends, responsibility and kindness. It is impossible to overestimate his contribution to the anti-fascist scene in the Eastern Europe countries.
We launch a campaign in memory of Ivan and other anti-fascists who died at the hands of right-wing radicals in 21st century.
We ask you to join the solidarity actions in your city from November 10 to December 10: draw a graffiti, place a banner during football match, make a campaign or an commemoration event. All ideas are welcome. A movie about Ivan is available with the subtitles in different languages https://youtu.be/P_pfgPf3PG0
Post the photo and text for the campaign with the hashtag #memory161 or/and send it to memory161(at)riseup(dot)net. We also collect information about anti-fascists from all over the world murdered by neo-Nazis and other right-wing extremists during last 20 years. Please send photos and texts as well as clarifying questions to memory161(at)riseup(dot)net
Distribute this text, information about solidarity actions and campaigns among your comrades and on the anti-fascist resources of your cities and countries.
No one is forgotten, nothing is forgotten."