Another quickish listing of upcoming events for the next week. In passing, I'd just like to plug the new Spycops resource, and also to mention that the Nottingham College dispute has ended after a new deal was accepted, as has the one by non-academic staff at the University of Birmingham.
The big thing coming up soon is the eight days of strike action being taken at around 60 universities over pensions, pay and conditions by UCU members, from Monday 25th through to Wednesday 4th December. A similar ballot by Unison members working in non-academic roles returned a majority favouring strike action, but didn't pass the 50% turnout needed. Having said that, UCU Left advise that "Successful pay ballots allow other workers who are not in UCU to participate in strikes. (It is unlawful for employers to discriminate by union membership and branches can extract statements from HR to that effect.)" So non-academic workers at affected universities are probably best off contacting their local branch to work out what to do. For anyone wanting resources, I'm not aware of a strike bulletin this time round, but the Autonomous Design Group have some nice poster designs, and the IWW and Unis Resist Border Controls have made some useful leaflets, the latter being multilingual.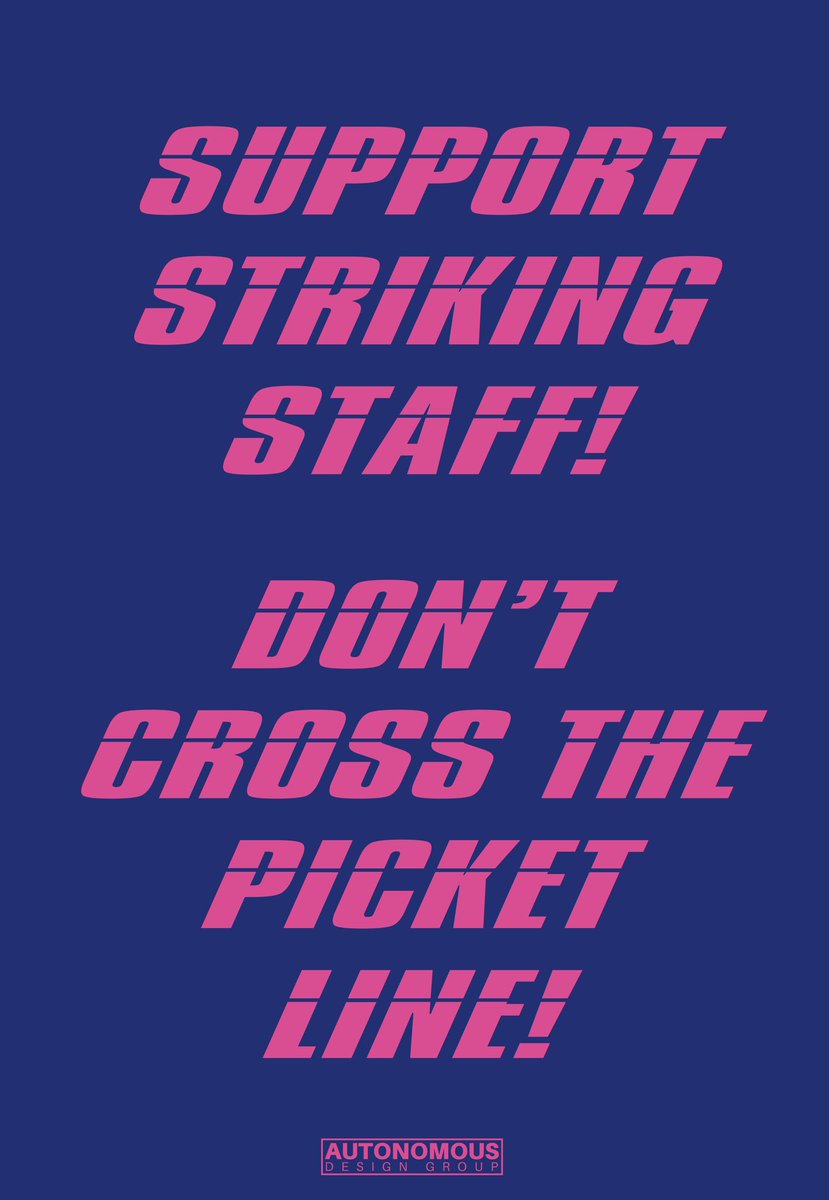 The same week will also see round 3 of the UVW-organised strike by outsourced staff demanding equal treatment at St Mary's Hospital. Meanwhile, up in Merseyside, HMRC cleaners will be striking for a living wage and job security from the 25th-27th and then the 2nd-4th of December. And after six months of action, the Bromley library workers have voted to renew their strike from Monday 25th as well.
The evening of Monday 25th sees some interesting events in London, with Ruth Kinna discussing anarchism at Freedom Bookshop, and a discussion about radicalising unions at the Common House.
On Wednesday 27th, grassroots cleaners' union CAIWU will be holding protests about the treatment of their members at Google headquarters and WeWork. The same day should also see a mass rally in support of the strikes at UCL.
On Thursday 28th, cleaners organised through CAIWU will be striking at Aviva headquarters demanding sick pay, decent equipment and paid breaks. On Black Friday, the GMB union will be holding recruitment activities at Amazon facilities – there's not much information available about it, but you can find some about the regional focuses here. That day is also the next school student climate strike, which should have some interesting crossovers with the UCU strike, as with this demo organised by London UCU and backed by the CWU, or this event in Manchester.
On Saturday 30th, CAIWU are hosting a showing of a documentary film about cleaners' organising at Mayday Rooms, the UVW and IWGB are hosting a festival of union women, and away from the capital, the RMT will be striking again on West Midlands Trains, and Doncaster Trades Council have organised a benefit gig for the recent floods featuring Attila the Stockbroker. Then on Sunday 1st, London Anarchist Communist Group are holding a meeting on free public transport for all.