A quick listing of upcoming events and ongoing issues:
In prison/repression news, I'd like to remind people of the call to support Kevan Thackrar, who suffers from post-traumatic stress disorder and is currently being held without any access to mental health support. You can complain to the Governor by emailing gareth.sands@hmps.gsi.gov.uk, or by ringing 01759 475100. Overseas, there's an update on long-term anti-authoritarian black power Russell Maroon Shoats/z, a former Black Panther who's been held in prison since 1972, spending more than 30 years in solitary confinement and is currently undergoing chemotherapy for cancer. You can donate to his medical costs here – the US "healthcare" system sounds like a nightmare at the best of times, so I doubt that being treated for cancer in prison can be much fun.
In general workplace news, last week electricians occupied the Spotify offices in London over unpaid wages. There's not much about it online, but they left after a promise was made to pay them within a few days.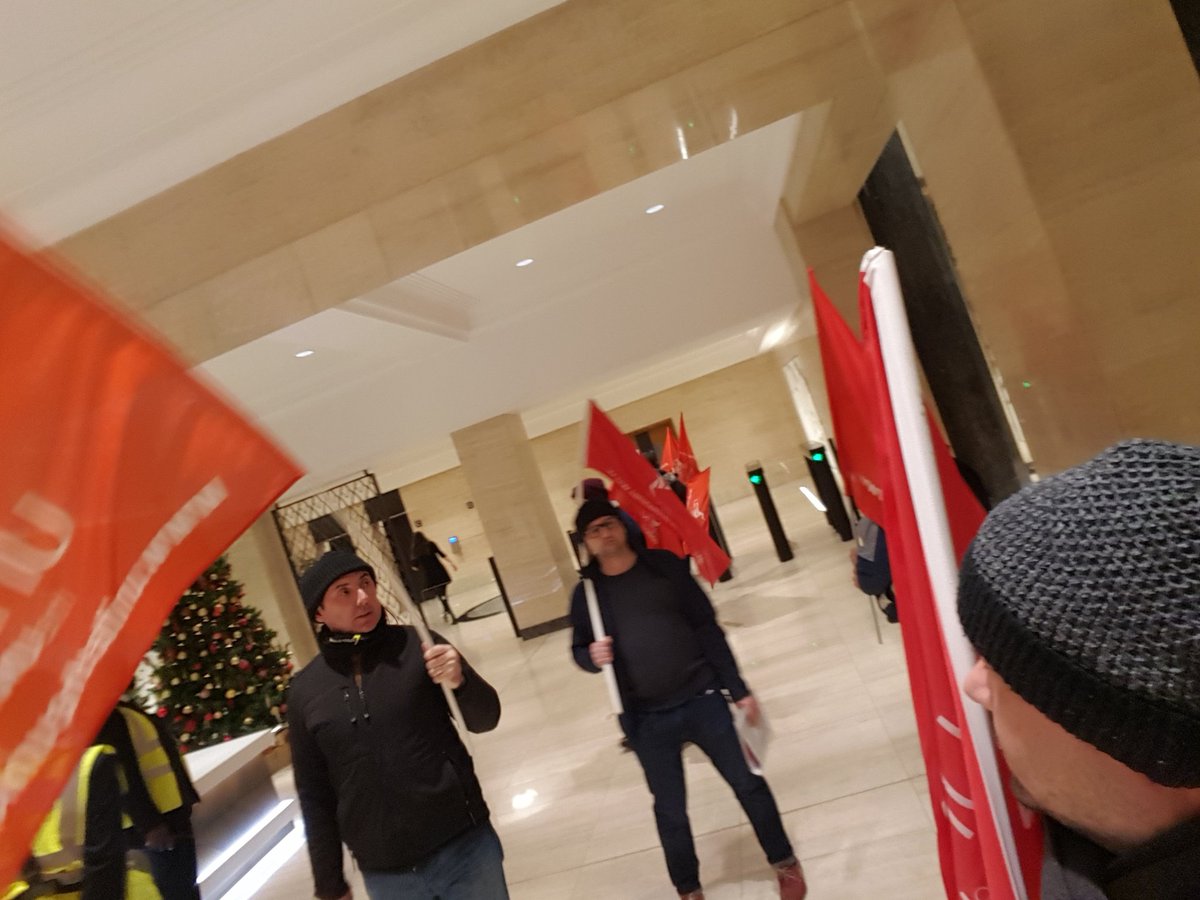 The RMT strike action on West Midlands Trains has now been suspended after the company made an improved offer, which is now being voted on. Meanwhile, a determined strike in defence of the guard's role on South Western Railway is due to run throughout all of December. Also ongoing is the massive indefinite strike by Bromley Library staff defending the service against cuts and understaffing, so I'd like to plug that you can donate to their strike fund here.
A few other upcoming events: outsourced hospital staff who've organised through the United Voices of the World union and are demanding to be brought back in-house will be striking at St Mary's Hospital in London from December 9th-13th, and will escalate to an all-out indefinite strike in January if their demands aren't met.
On Tuesday 10th, cleaners who've organised through grassroots union CAIWU will be striking over the London Living Wage and a number of other issues at Highgate Wood School, and Salford College staff will be starting a two-day strike over pay.
On Wednesday 11th, CAIWU will be taking the fight to Addlestone Goddard, who've just suspended one of their members without giving any explanation. That same day, low-paid kitchen staff at a posh central London members' club, 5 Hertford Street, will be starting a two-day strike demanding decent pay and sick pay arrangements, organised through the IWGB. And that evening, UVW will be hosting a delegation of trade unionists from Burma/Myanmar, who'll talk about building workplace organisation in very challenging conditions, while the blacklisting film Solidarity will have a showing in Oxford. On the 12th, the 5 Hertford Street strike will continue, as will the ones at St. Mary's Hospital, Bromley libraries and South Western Railway. Those might not be the only thing happening that day, but it's important to not let them be overlooked or forgotten.
Lumpen, a new journal of poor and working class writing from the author of Chav Solidarity, has launch events in Birmingham on the 12th, Bristol on the 15th, and Machynlleth on the 17th. Finally, Argos deliveries are looking like they might take a massive pre-xmas hit as UPS staff at Barton, which is near Burton, have voted overwhelmingly to take two weeks of strike action from the 17th to the 31st of December after a pay claim they submitted in March was ignored for months and months.