The last week or two has seen a few impressive wins of one kind or another. In the healthcare sector, workers at St Mary's Hospital have scored a big victory after strike action organised through the grassroots United Voices of the World union forced the trust that employs them to bring over a thousand outsourced workers back in house, meaning that they'll now enjoy the same terms and conditions as NHS staff. There is a slightly sour footnote to this one, in that Unison put out a deeply cynical press release claiming that the victory was a result of the trust having "accepted our arguments", with no mention made of the strike action that actually won it which Unison played no part in. A reminder of just how grubby some parts of the union movement can be at times.
At Delfin Language School, teachers who were made redundant organised through the IWW's TEFL Workers Union, and have now won an improved redundancy package. And in Bromley, the library staff who've been out on strike since June are now returning to work after beating the threat of cuts to staffing levels, winning a guarantee of no compulsory redundancies and new posts being created.
A few ongoing disputes that don't really have specific dates attached: Staff at homelessness charity St Mungo's have voted to strike against attacks on their terms and conditions, and their demands include a guarantee not to share information with the Home Office that could be used for immigration enforcement purposes. Security guards at Harrods have delivered an impressive 97% vote for strike action over pay and unpaid extra working time. The CWU is due to start reballoting at Royal Mail after their previous vote was overruled by the courts. Low-paid staff at Westex carpets in West Yorkshire, who've been out on strike since November against a pay freeze, continue their determined stand. And the RMT are still collecting hardship funds for the staff at South-West Rail who struck throughout December in defence of the guard's role and may need to take more action soon.
Upcoming events:
Outsourced staff employed by Interserve at the Foreign Office will be striking throughout the month of February, having delivered a 100% vote for strike action over issues such as union recognition and sick pay. On the 6th, there's an emergency protest at Downing Street against a planned mass deportation to Jamaica. That date will also see a showing of the blacklisting film Solidarity in London.
On the 8th, there's an Acorn Manchester benefit at Fuel Cafe, on the 9th London Anarchist Federation are holding an open meeting about resistance after the election and Brexit, and on the 10th there's a request for court support for DSEI arms fair defendants. The UVW dispute at St George's University sees another round of strikes from the 10th-13th, so again there's the possibility of the Met trying to throw their weight around there. Bristol Anti-Raids are holding a "know your rights/what to do if you see an immigration raid" workshop on the 11th.
Staff in 34 sixth form colleges will be striking over funding and threats to the future of the sector on Wednesday 12th. On Valentine's Day, grassroots cleaners' union CAIWU are holding a protest at Addlestone Goddard against the victimisation and sacking of one of their members, and the youth climate strike lot have their next big national day then. On Saturday 15th, Games Workers Unite are having a party to celebrate their one-year anniversary.
The UCU university strikes are back on, with an extra 14 universities having successfully balloted to make a total of 74 institutions taking part in the next round, which will run from Thursday 20th Feb into mid-March. As before, keep an eye on Notes From Below to see new rank-and-file strike bulletins as they're produced.
Approaching the end of the month, the UVW union are having a well-earned victory party to celebrate the workers' victory over outsourcing at St Mary's Hospital on Saturday 22nd. Heathrow baggage handlers are due to strike over pay from the 22nd-25th, the UVW strike at St George's will be back on from the 24th-28th, the Green Anticapitalist Front are also calling for a week of action at the end of February, and there'll be another day of strike action at some sixth form colleges on the 27th, along with another court date for DSEi arms fair defendants. And right at the end of the month, the Green Anticapitalist week of action is due to end with a big day out in the City of London on the 28th.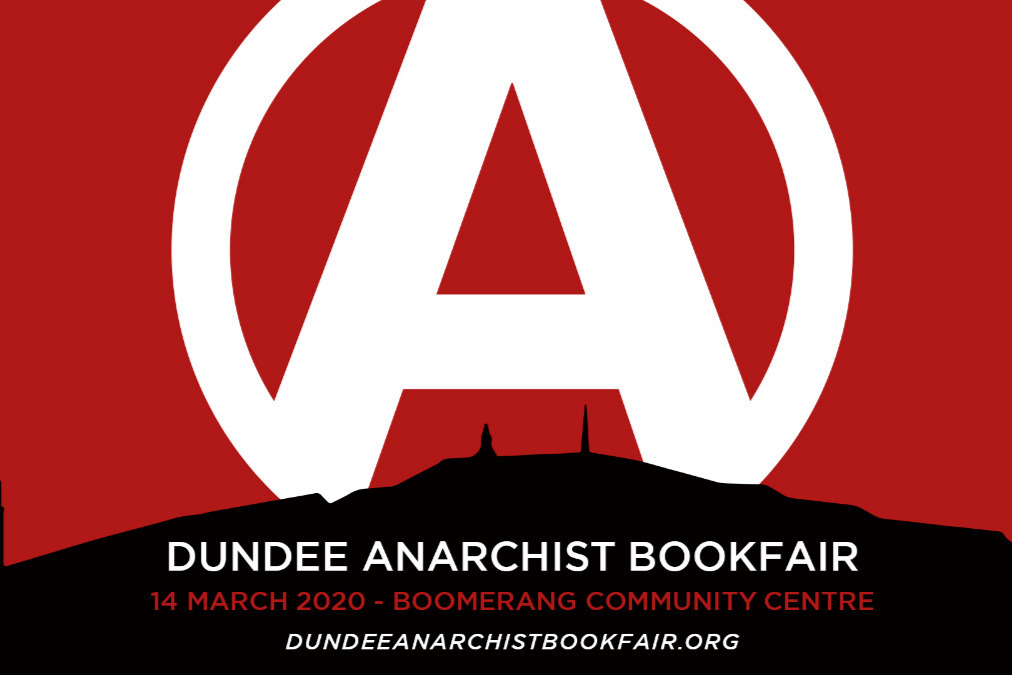 Looking further ahead, Dundee is set to have its first anarchist bookfair on March 14th. You can donate to help cover Dundee's costs here. And Dundee isn't the only new anarchist bookfair collective that's currently looking to raise funds, as you can also donate to Newcastle's Ewan Brown anarchist bookfair, which will be happening in May.