Another quick round-up of class struggle news and events, mostly workplace-related:
Down at the sarf end of sarf lahndahn, a new solidarity project is forming in Croydon, inspired by the general approach of the Angry Workers of the World. In their words, if you fancy "getting up at the arse crack of dawn in February to help flyer a Croydon industrial wasteland then we wanna hear from you", so email Croydonsolidarity@gmail.com if that's something you'd have any interest in*. In other plugs for new class struggle projects, I'd also like to recommend The Slow Down, a very scurrilously funny podcast about trade union organising "by dumb people, for dumb people".
Elsewhere, the United Voices of the World union are fundraising for an employment tribunal for one of their members, a hostess at a private member's club who was victimised for her union activity and refusing to accept abuse from clients. The UVW are also launching a new "solidarity network" for those who aren't in a position to join the union but want to get involved in their mass pickets and direct actions.
The next round of UCU strikes is coming up soon, and there's not a new issue of the University Worker strike bulletin out yet, but they are asking for people who're interested in working on it to get in touch. Salford care workers have just held a public meeting to launch their campaign for a real living wage. And down in Lewisham, staff at the Brockley Barge Wetherspoons are also publicly launching a campaign for a living wage and union recognition.
It looks like there could be a big fight on the horizon over council cuts in Tower Hamlets, where the Labour council tried to use legal action to overturn a strike ballot by workers, although the latest news is that those threats have now been withdrawn.
In the interest of non-sectarian solidarity, there's two transport workers, both members of Unite and the Socialist Party, who are currently facing victimisation for their workplace activity – Clive Walder, a rep at National Express, and Moe Muhsin Manir, a rep on London buses. I've not seen anything yet about how people can support them, but both cases sound worth keeping an eye on.
And in one impressive high-profile action you may well have heard about, the Green Anti-Capitalist Front have squatted a disused police station in Paddington Green ahead of their upcoming week of action. More on that coming up…
Upcoming events:
On Tuesday 18th, Liverpool Solidarity Federation are holding a "basic rights at work" workshop, and London Anarchist Federation are hosting another "Marxism and anarchism" reading group discussing the state. On Thursday 20th, the UCU strikes kick off for another 14 days running over the next four weeks. The UVW also have a big day planned then, as security guards at St George's University will be taking their fight against outsourcing to an open day, and there's an organising meeting for tech workers in London happening that evening.
On Friday 21st, there's a discussion in Mayday Rooms in London about "what is freedom", and the Earth First! Winter Moot will be running from the 21st-23rd near an anti-HS2 protest camp in Uxbridge. Tube drivers on the Bakerloo line will also be starting several days of strike action in a dispute over timetables from the 21st onwards.
On Saturday 22nd, the UVW union are having a well-earned victory party to celebrate the workers' victory over outsourcing at St Mary's Hospital. Heathrow baggage handlers are due to strike over pay from the 22nd-25th, and Crimethinc have put out a call for a week of actions in solidarity with the anarchist and antifascist prisoners in Russia from the 22nd-29th. The Green Anticapitalist Front will also be running a bunch of actions in London and Edinburgh over that week.
On Sunday 23rd, the Edinburgh green anticapitalist week will be starting off with some legal observer training. The UVW strike at St George's, which has seen some harsh police intimidation so far, will be back on from the 24th-28th. On the 25th, the Northern Police Monitoring Project have an event about dismantling the school-to-prison pipeline, and the GAF week of action has a discussion about learning from Ende Gelande in Germany, and another about World's End, a new comic about capitalism and climate change. On the 26th, they're running a self-defense workshop, one about resisting immigration raids, and another about "what is ecofascism?"
On the 27th, GAF events will include a seedbombing workshop, and another one about how to talk to strangers effectively. In other news, that day will also see a day of strike action at some sixth form colleges over the funding crisis in the sector, and a call to support DSEi arms fair defendants at Stratford Magistrates Court. On Friday 28th, the GAF week peaks with their big "rally against capital", which sounds like the big one out of their various events, plus a public meeting against Heathrow immigration detention centre and a film screening about the French Yellow Vests.
On Saturday 29th, Greater Manchester Housing Action have a meeting to plan a vision for organising around housing in the city in 2020, and on Sunday March 1st, Liverpool SolFed have a film screening and discussion around (anarcha)feminist issues.
Rounding this list off, the RMT will be holding a "Keep Northern Rail Public" day of action at various Northern stations on Monday March 2nd, there's a demo in Peterborough against sleazy spycop/tory councillor Andy Coles on the 4th, and there'll be a "reclaiming pride" presentation and discussion in Bournemouth on the 5th. Plus the UCU strikes will be running pretty much continuously throughout this time.
And looking ahead into mid-March, Women's Strike stuff will be happening on March 8th, Dundee is set to have its first anarchist bookfair on March 14th, and Leicester Anarchist Communist Group will be holding a meeting about "land and liberty" on the 19th.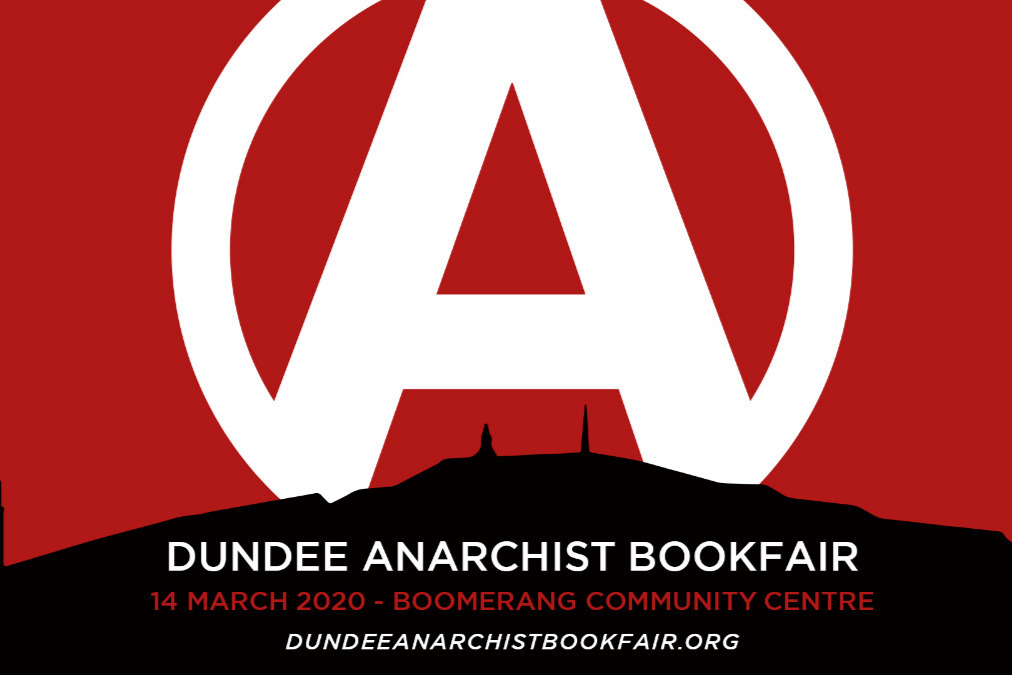 *by the way, I really wanted to think of a clever Croydon cultural reference that I could use to make the title of this post less dull, but I can't think of one for the life of me. I suppose this means I don't listen to enough grime?