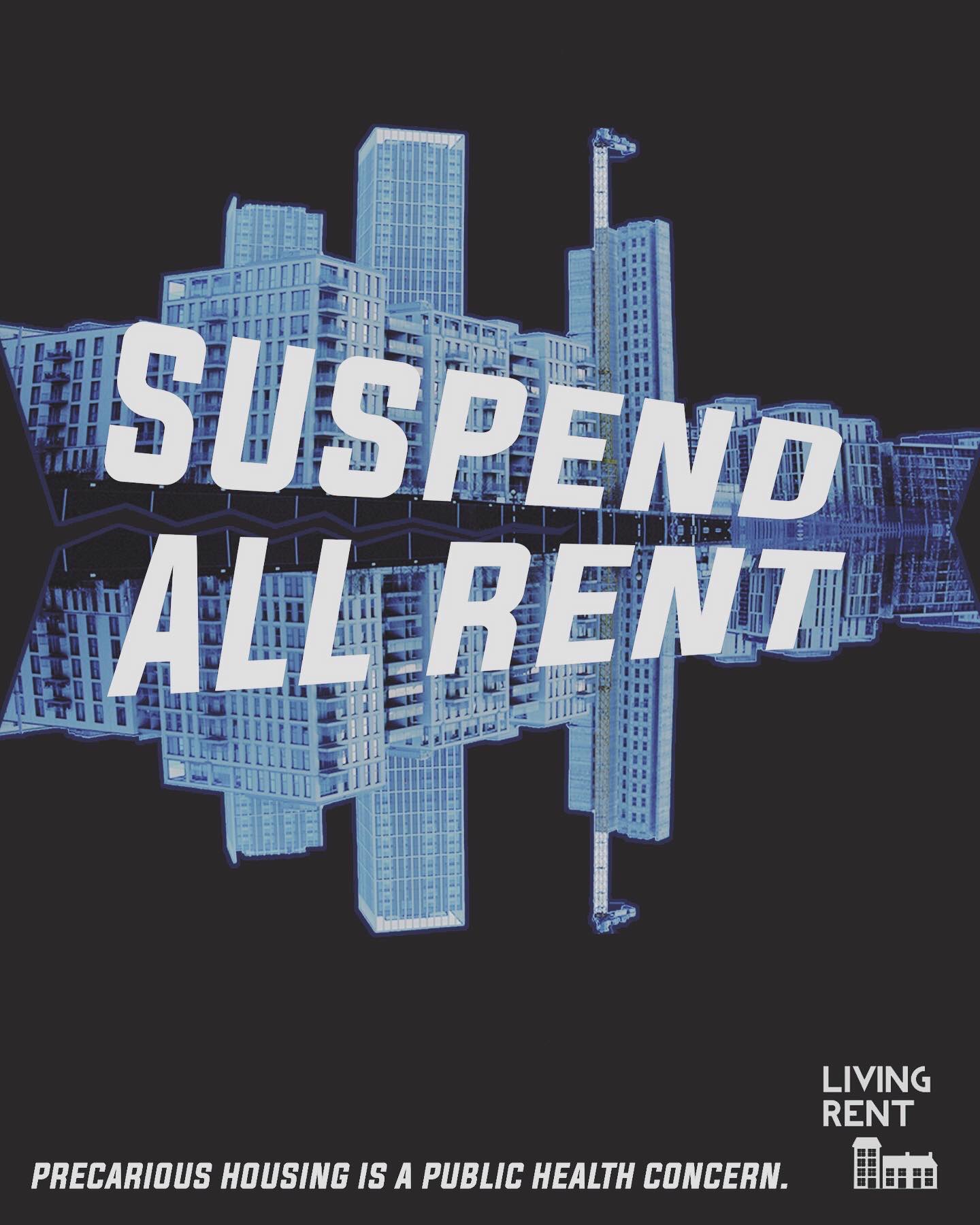 (by the Autonomous Design Group, for Living Rent)
A few links that might be useful for anyone else trying to get their heads around the fast-changing situation. To start off with, commentary from a few libertarian/anarchist perspectives:
Discussing the Covid-19 regime from a revolutionary working class perspective in seven steps (Angry Workers)
Coronavirus and the Ill Health of Capitalism (Anarchist Communist Group)
No Security in Times of Crisis (Plan C)
Covidnomics: Facing the Contradictions, Imagining New Worlds (Plan C)
Pandemic Demands and Mutual Aid (Plan C)
Lifting the Mask of Capitalist Disaster: The Coronavirus Response (Black Rose)
When Every Community is Ground Zero: Pulling Each Other Through a Pandemic (Mutual Aid Disaster Relief)
Against the Coronavirus and the Opportunism of the State: Anarchists in Italy Report on the Spread of the Virus and the Quarantine (Crimethinc)
Surviving the Virus: An Anarchist Guide: Capitalism in Crisis—Rising Totalitarianism—Strategies of Resistance (Crimethinc)
On Rent Strike against Gentrification and the Pandemic: An Interview with Residents of Station 40 in San Francisco (Crimethinc)
Freedom has also been doing a good job of covering the situation and the growth of local groups.
For general resources for local mutual aid groups, see Covid-19 Mutual Aid UK and the excellent guides from Queercare Network.
While the lockdown continues, and traditional forms of physical gatherings and so on are inadvisable, phone zap/email blast-type actions are likely to be one of the main ways we can act sort-of collectively. The IWW's TEFL workers union has called for a coronavirus week of action, targeting institutions like the British council, Wetherspoons staff have been asking for support with their demand for sick pay, Parkdale Organize have called for a phone/email zap in support of tenants facing landlord intimidation and eviction threats, and given the terrible health conditions that exist in jails generally, there's likely to be a steady stream of zaps like the ones that have been called for Santa Rita jail and Macomb CI in Michigan – keep up with the Incarcerated Workers' Organizing Committee or Fight Toxic Prisons to hear more about those.
Stay safe out there and take care of each other.