Recent news: the Manchester airport construction dispute continues, as rank-and-file construction workers recently occupied the Granada TV studios at Media City to draw attention to the ongoing issue of unpaid wages.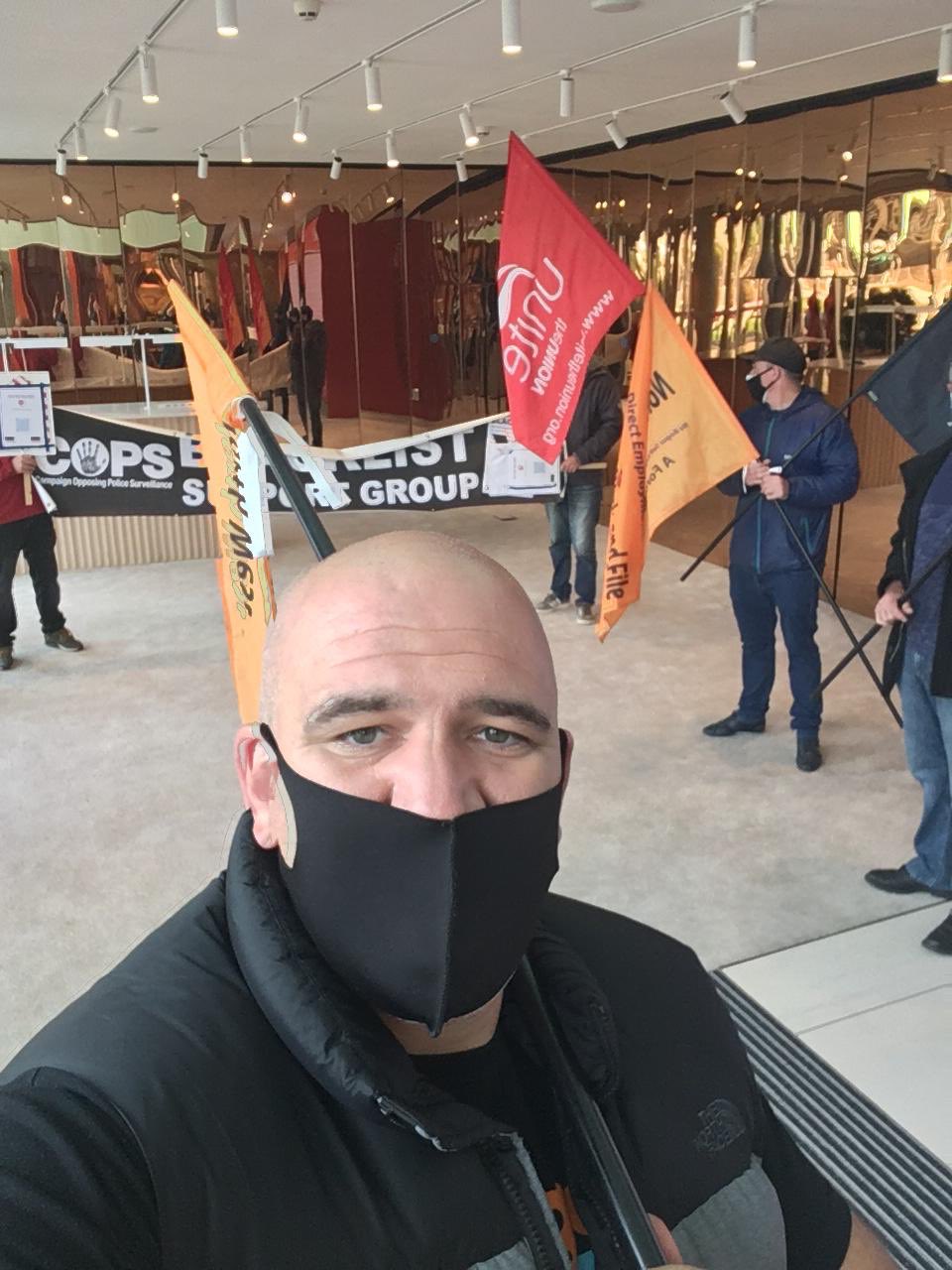 The Let's Get Rooted project continue to come out with interesting writings, including a look back at the Croydon Pizza Hut dispute, and a report from the first few days of the Tower Hamlet council strike.
They mention that "UNISON has declared this first round of strike days as a 'success', and at the time of writing has announced another set of strike days for the coming week, on the 15th, 16th and 17th (Wednesday-Friday)…
We'd like to see more local working class residents, workers and supporters on the streets next week. The 5am unofficial picket at Silvocea Way is a pressure point, but it's certain management there will call down the police once again, so if you want to go there, go early, be prepared for some cop harassment, and go with friends. // It's more relaxed at the official pickets, where there's perhaps more opportunities to meet and talk to different groups of workers involved in the strike. Check on the day, but the locations are likely to be:
– Albert Jacobs House (62 Roman Rd, E2 0PG)
– John Onslow House (1 Ewart Place, E3 5EQ)
– Mile End Hospital (Beaumont House, E1 4DG)
– Mulberry Place (5 Clove Crescent, E14 1SA)
– Poplar Idea Store (Chrisp St Market, E14 0EA)
– Tower Hamlets Car Pound (Commercial Rd)
– Whitechapel Idea Store (E1 1BU)."
You can read more about the situation, and send messages of solidarity, on the official Unison site here.
Other upcoming events: the Anarchist Communist Group's "No Safety, No Work" zoom meeting is tomorrow, featuring speakers from the IWW, Angry Workers, Birmingham's Revolutionary Anarchist Group and a London underground worker. You can book online here. The TUC's annual Tolpuddle Martyrs festival will be happening online from the 17th-19th, with various events that may be of interest, including a radical history school and a film festival.