A quick roundup of a few ongoing struggles and upcoming events:
On a general note, the eviction ban is coming to an end, so it's going to be really important for people to mobilise to resist any eviction attempts. You can sign up to join Acorn's Community Protection teams via whatsapp here, or if you don't live in an area with an Acorn group/prefer not to work with them, there's a good listing of local housing groups here – some of the more notable being Tenants Union UK (aiming for national but mostly based in Greater Manchester), Living Rent in Scotland and London Renters' Union. Solidarity Federation locals also take on tenant organising where they're able to, particularly in Brighton.
Tate staff are still out on all-out strike action against job losses, and have a site set up for their dispute. You can donate to their strike fund here, and see their schedule of events here. The "six weeks of solidarity" protest scheduled for Saturday 26th looks like their biggest upcoming event at the moment, but there's something going on pretty much daily.
Up in Wigan, outsourced drug and alcohol treatment workers who are on lower rates than they'd get for the same job in the NHS have voted to strike for ten days, starting on Monday 21st.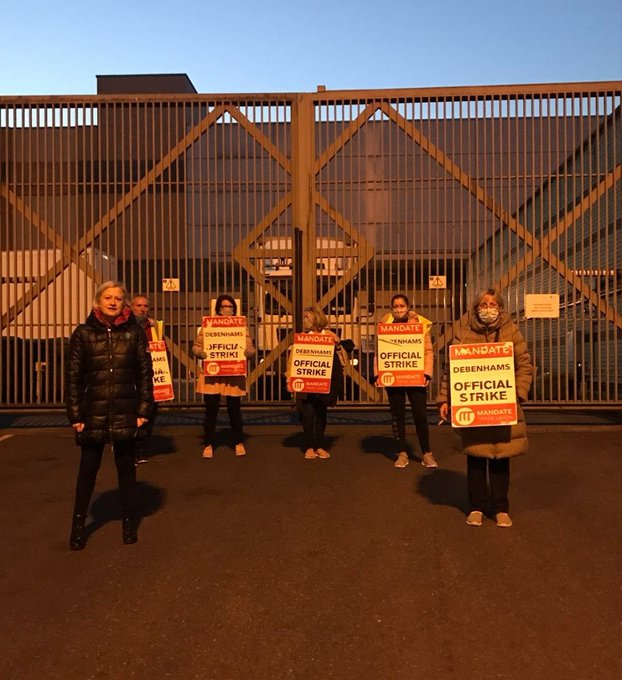 The Debenhams dispute over mass redundancies also continues, with regular weekly protests in Manchester alongside more militant action over in Ireland, where sites have been blockaded to stop the removal of stock. You can follow the Irish side of the dispute at DebenhamsStaff, or see DRedundancies for the Manchester/UK side of things. There's also now a facebook group, "Support Debenhams Staff" to help coordinate the campaign on a more national level – protests have now spread to Plymouth and Doncaster, and you might want to consider organising something in your area.
Also in the retail sector, IKEA has been cutting terms and conditions including the right to sick pay, and has sacked Richie Venton, a shop steward involved in organising resistance at IKEA Glasgow. The campaign to reinstate Richie has also seen protests at several IKEA sites, including Glasgow, Edinburgh and Warrington.
At the Queens Road bus depot, it has been announced that Colin, the driver suspended after being victimised for trade union activities, will be returning to work. The broader issue of the Go Ahead bus company attempting to impose worse contracts is ongoing, and has led to further union protests at businesses and locations that hold shares in the company, along with more militant actions blockading buses at the depot.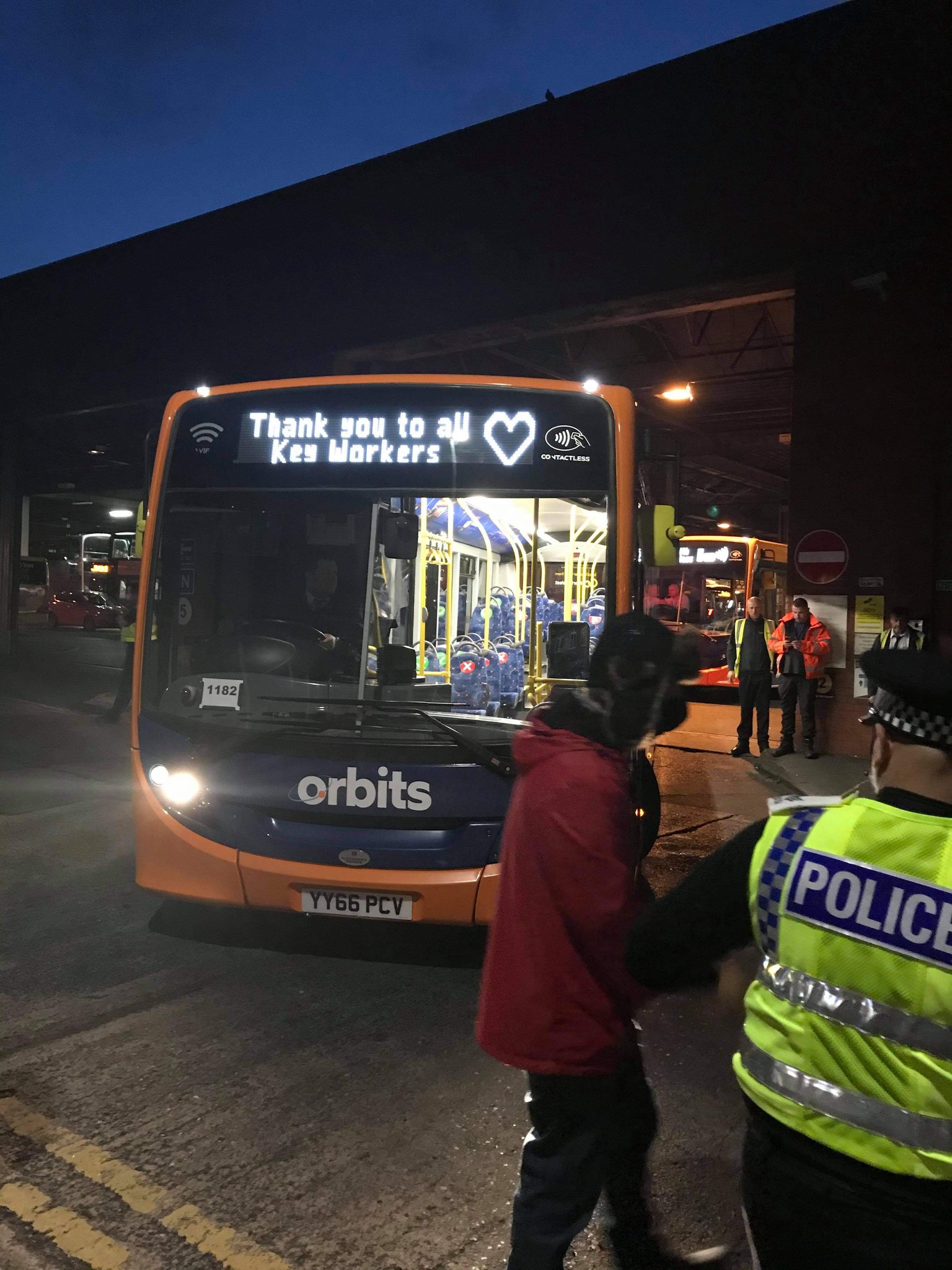 On an international note, the International Confederation of Labour has called for protests in solidarity with Bangladeshi garment workers facing mass sackings. The response has included a number of pickets called by the IWW in Ireland and Scotland, and a fuller list of actions can be found at the Global May Day site.
A few upcoming events:
In keeping with the anarchist tradition of calling noise demos outside prisons to see in the new year, Jewish abolitionists are calling for people to join them outside HMP Pentonville and Manchester to commemorate the Jewish new year.
On the same day, the Elephant Shopping Centre in Elephant and Castle is finally closing down to make way for gentrification after a long struggle, so local campaigners are gathering to make sure "the elephant won't go down without a roar!"
The NYC Anarchist Bookfair will be happening online this year, with a range of streamed discussions that will be happening from Friday 25th-Sunday 27th.
On the 25th, there's a protest in London aiming to halt the impending deportation of a young man with severe mental health and cognitive issues, and on the 26th some people will be making the trek out to continue the campaign against the Yarl's Wood immigrant detention center. That day will also see an event in London in support of the ongoing Tate strike.
And, going into October, on the 4th, Queer Support for Migrants are demonstrating at the Mitie-run detention centre at Manchester Airport, and on the 10th-12th, there's a broader callout for a weekend of action against the hostile environment.