Another quick roundup: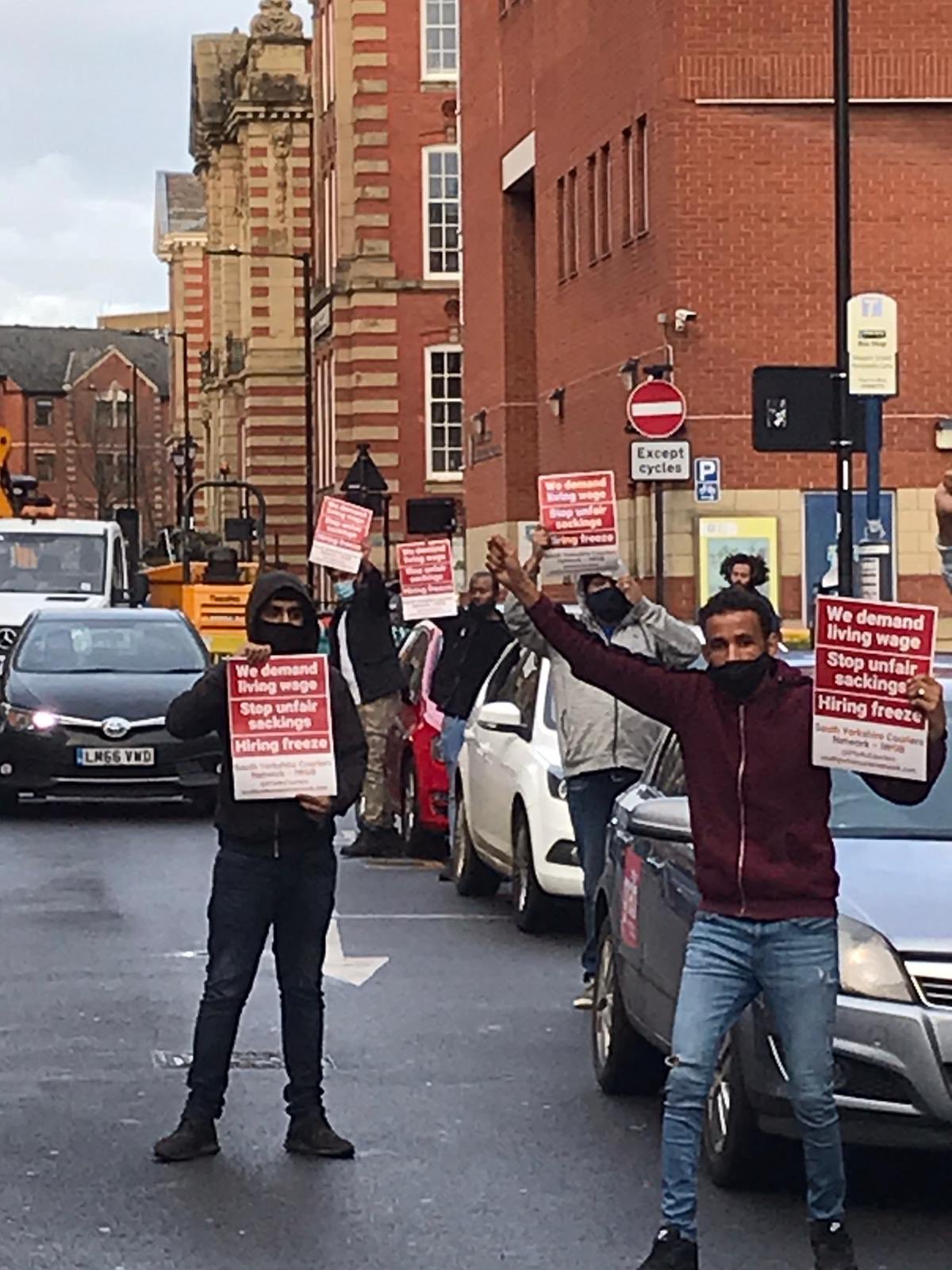 Deliveroo and UberEats couriers in Sheffield went out on strike on Wednesday November 25th, with demands including a living wage, due process and an end to arbitrary sackings, and a hiring freeze. This last demand is one that has been criticised at times, with the recent book Class Power on Zero Hours arguing that to demand a hiring freeze is to play into divide-and-rule tactics, but as long as these companies continue to pay fixed piece rates, trying to reduce the supply of workers is going to continue to seem like an attractive option. Anyway, you can donate to their strike fund here, and check the new "Riders Roovolt" site here.
On Monday 30th, cleaners at University of East London organised through the grassroots union CAIWU are holding a protest as part of their campaign to end outsourcing and take their jobs back in-house, as recently happened at the University of London.
There's a few updates from the UVW union: cleaners at Great Ormond Street Hospital are balloting for strike action in their own effort to become directly employed, as well as bringing a group tribunal claim for racial discrimination. Victimised security guard Cetin Avsar has gone to court seeking an injunction against his sacking, and another union member has just won £20,000 in a disability discrimination case.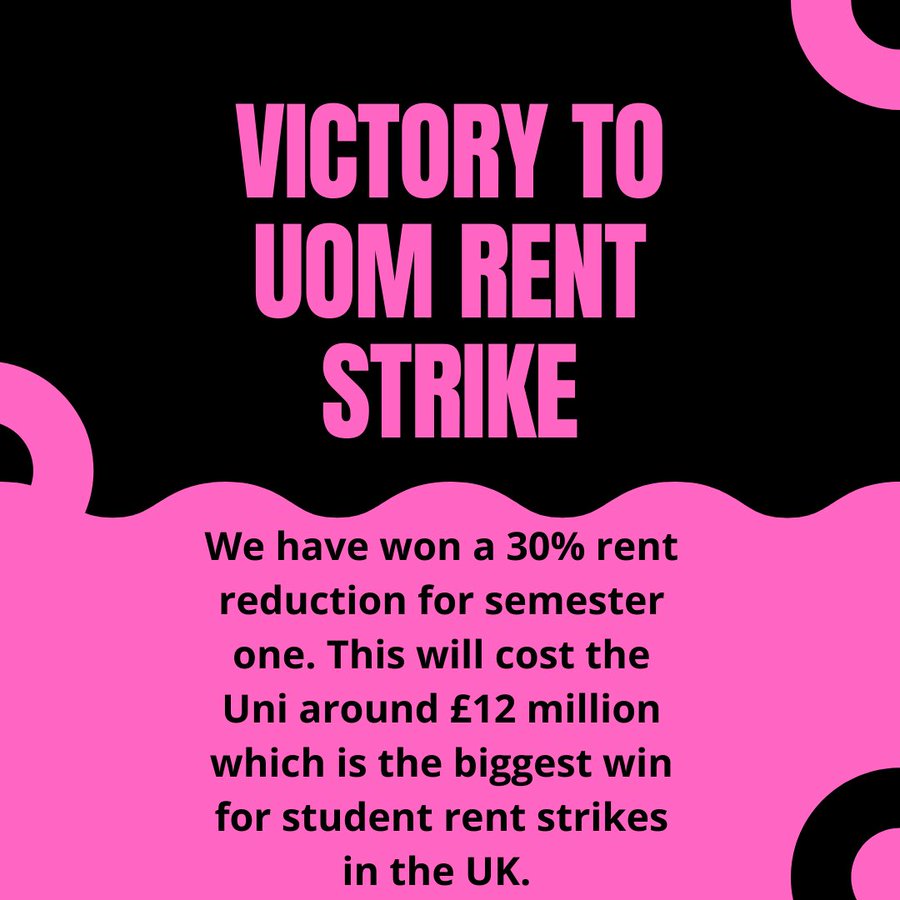 The rent strike at Manchester has won an impressive victory with a 30% rent reduction, as the movement spreads with rent strikes reported at Cambridge, Goldsmiths, and Nottingham, as well as the ongoing one in Bristol.
For more coverage on the Manchester struggle, you can read an interview with a student occupier here, and Novara have published an overview of the current student movement. In Manchester, the next step is a socially distanced march called for by the groups that have emerged from the rent strike on Friday December 4th.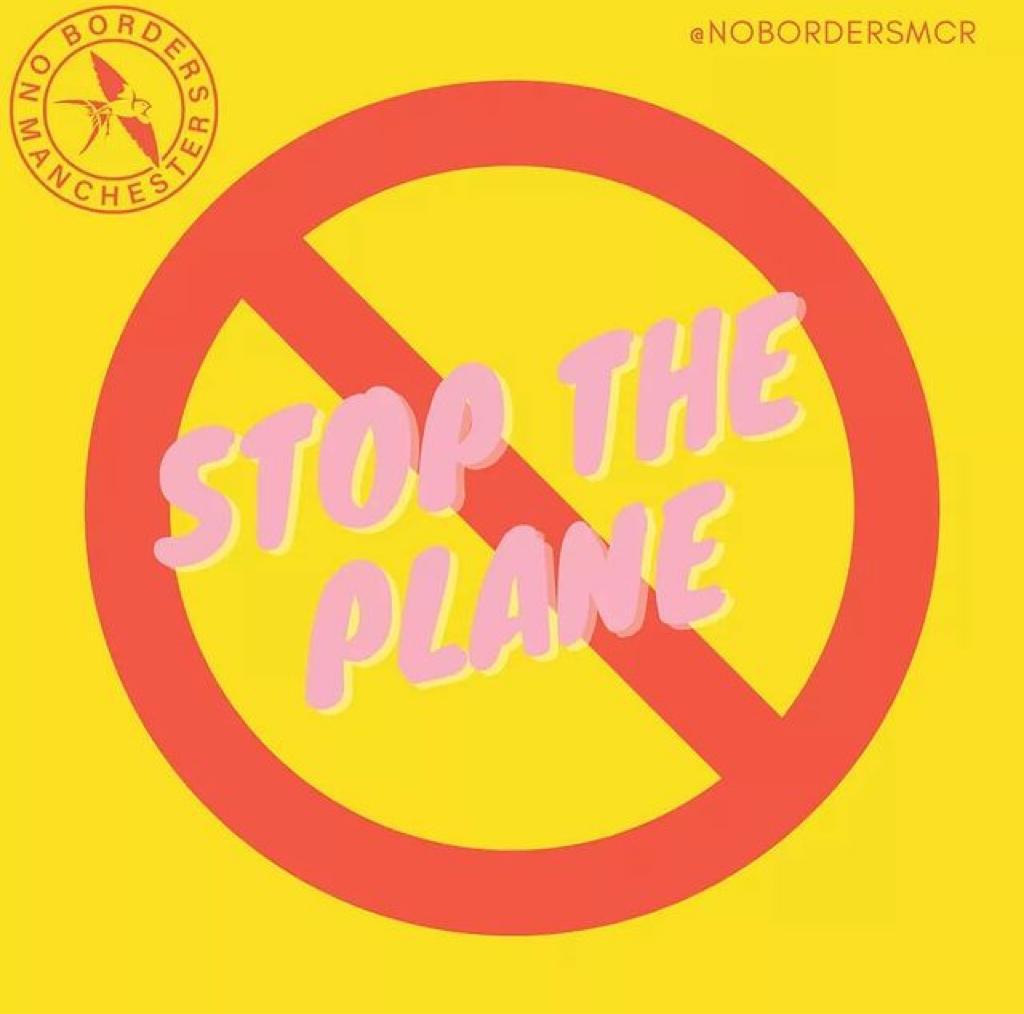 A mass deportation is planned for Wednesday December 2nd. Gal-Dem have published an introduction to the case and a few ways to protest, and there's a linktree with a few suggestions here. You can follow the #stoptheplane hashtag or see No Borders Manchester for more updates on how to resist.
On December 5th, there's a day of action for a "Zero Covid" strategy, along the lines suggested by the Hazards campaign and Independent SAGE.
The case of Richie Venton, the shop steward sacked by Ikea, has now been settled with Ikea agreeing to a cash settlement, which the Reinstate Richie Venton campaign are describing as a victory. You can read their reflections on the campaign, and their call for a new Scottish workers' solidarity network going forward, here.
A few updates from the Let's Get Rooted/Angry Workers network: their Bristol group is starting up a new solidarity network there, and they've just published new workers' newsletters for Croydon and Heathrow, with the latter functioning as a strike bulletin as 4,000 Heathrow workers are due to strike in December. If you're interested in the project, there's also a report from their recent general meeting here.
As well as the Heathrow strike, there's a few other disputes going on: there's the Rolls-Royce Barnoldswick strike against redundancies and outsourcing which has now become a lockout, the strike over pay at Optare near Leeds continues and is escalating to four days a week, refuse workers in Doncaster are striking through December against bullying and harassment, Scotrail guards at Glasgow Central are taking strike action against unfair disciplinaries, and Brighton UCU will be striking in December against the sacking of IT staff. The local Unison branch, which represents the majority of the affected staff, seems to have been prevented from balloting on the issue. They (UCU, not Unison) will be having an online strike rally on the 2nd.
This month has also seen a further development in the case of Dr Issam Hijjawi Bassalat, the Scots-Palestinian defendant caught up in an MI5 entrapment operation against Irish Republicans: he has been suffering serious medical neglect at HMP Maghaberry, and now requires crutches to walk after enduring severe pain for weeks. Palestinian prisoner support network Samidoun have a statement calling for his immediate release (mostly signed by French groups, as it happens). Samidoun also have a report up on another case of repression against pro-Palestianian activists, as two people involved in campaigning against the arms manufacturer Elbit were detained by North Wales terrorism police for refusing to give over the passwords to their devices, although they've now been released. You can read a statement from the detained activists here.
Over in Ireland, the IWW there have issued a statement condemning the PSNI's crackdown on Black Lives Matter protests this summer, and are calling for continued solidarity with the Debenhams workers boycott campaign.
Some more international notes: There's an online book launch for "A Region in Revolt: Mapping the Uprisings in North Africa & West Asia, 2019-2020" happening on Sunday November 29th. Workers' Initiative in Poland have a report up on the recent Polish Amazon workers' actions. Brighton ABC have a report on the outcome of the Scripta Manet trials targeting anarchists in Italy. And as a reminder, the ICL-CIT fundraiser for sacked Bangladeshi garment workers continues, as does the fundraising for a BAME women's shelter in Hull (not that that's really international news but I had to shoehorn it in somewhere).
So, to finish off by trying to pull a bunch of dates into a sort of festive class struggle advent calendar of strikes and other events:
Sunday 29th November sees two separate book launches, one on anti-nazi resistance by Germans, one on the recent uprisings in North Africa and West Asia, as well as an online discussion "to strategize together transnationally, building on the ongoing essential struggles of nurses, cleaners, teachers, migrants, women" and Scotrail guards in Glasgow striking against unfair disciplinaries.
On Monday 30th, cleaners at University of East London organised through the grassroots union CAIWU are holding a protest as part of their campaign to end outsourcing and take their jobs back in-house, and the IWW in Wales/Cymru are holding an online organising meeting for education and health/social care workers.
On Tuesday 1st December, Heathrow staff are taking their first day of strike action against attempts to slash their pay. On the 2nd, there'll be a mass deportation to Jamaica if we've not stopped it by then, and Brighton UCU are having an online rally for the first day of their strike action against redundancies. On the 3rd, Greater Manchester Housing Action are having a "Who Profits From the Crisis?" discussion, and on the 4th students are marching in Manchester to demand reduced tuition fees, reduced academic pressure and a transparent Covid-19 action plan.
That weekend, there's the Zero Covid day of action and the Anarchist Communist Group are holding their "Class not Nation" discussion event on Saturday 5th, and Glasgow train guards will be out again on Sunday 6th. Brighton UCU are out again on the 7th and 10th, and the 10th also sees Greater Manchester Housing Action discussing "A World Without Landlords".
The rest of this listing will get very repetitive, but here goes: Glasgow train guards will be out again on Sunday 13th, the Heathrow strike will continue on Monday 14th, Doncaster refuse workers are out over management bullying on the 15th, and Brighton uni staff are out on the 15th-16th. Heathrow staff are out on the 17th-18th, Glasgow train guards on the 20th, Doncaster refuse workers on the 24th, Glasgow train guards on the 27th, and then Doncaster refuse workers will be out on the 31st to close out the year. Seeing in 2021, the Glasgow rail strike will continue on Jan 3rd if no progress has been made by then, as will the Doncaster refuse strike on Jan 4th.