Two quick notes:
1) this Saturday in Cardiff, the local Black Lives Matter group are organising a demo in support of Siyanda Mngaza, the young Black woman serving a prison sentence for defending herself from a racist attack: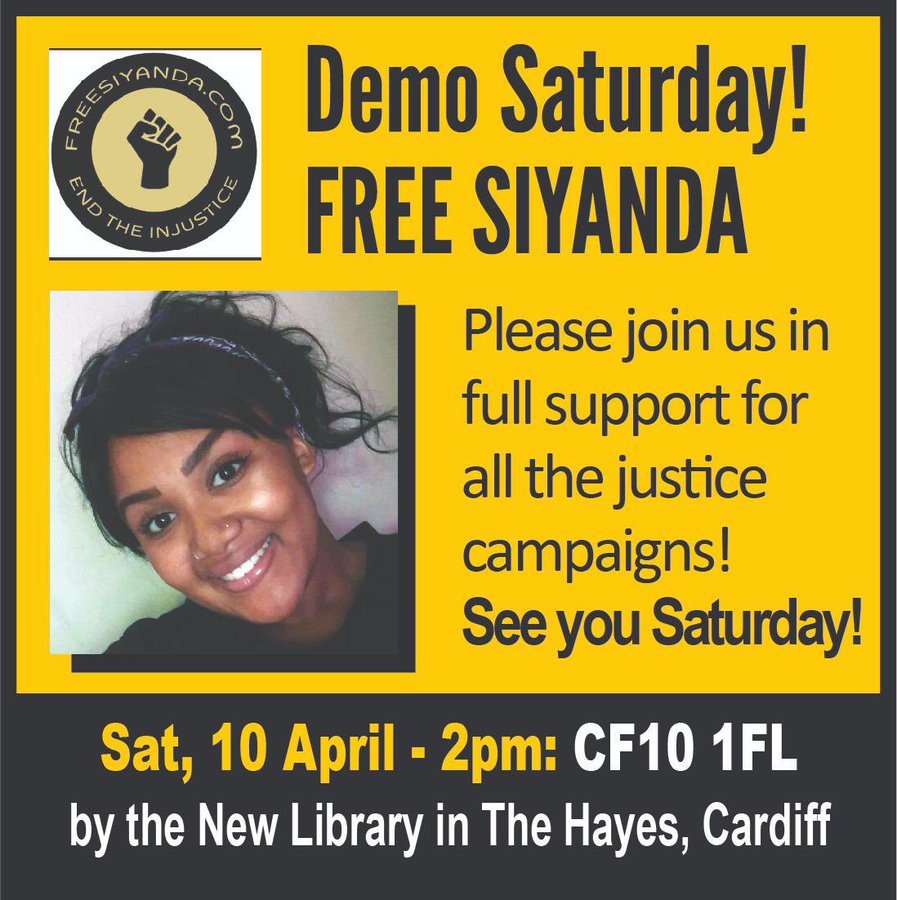 In other justice campaign news, the Craigavon Two campaign now has a new website telling their story.
2) A new website has been set up, Defend Victimised Reps, collecting stories of a number of reps facing victimisation across a variety of unions and industries, together with ways to support them. On which note, Southampton RMT are calling a protest on Monday April 12th in support of Declan Clune, a bus driver who has been dismissed for "bringing the company into disrepute" by reporting safety concerns after a bus struck a bridge.
As mentioned previously, other upcoming events include: Cleaners at University of East London organised through CAIWU will be protesting there on the 13th, and the Anarchist Communist Group are running an online meeting about the Paris Commune on the 15th.