A quick round-up of ongoing disputes and upcoming events:
The joint PCS/UVW strike action by outsourced workers demanding equal treatment at Royal Parks started on Monday the 16th and is set to run till the 30th August. You can donate to their strike fund here, and email their bosses in support of the strike using a tool here. In other PCS news, DVLA workers are striking over Covid safety through the whole of August. Another long-running strike continues in Bexley, where bin workers are still on strike over pay and victimisation issues, and have previously warned that the dispute could stretch out into October.
Also, pretty much all the health unions are running pay ballots of some kind at the moment, so those are important to vote in for anyone who works in that sector. See Health Workers United for more on that.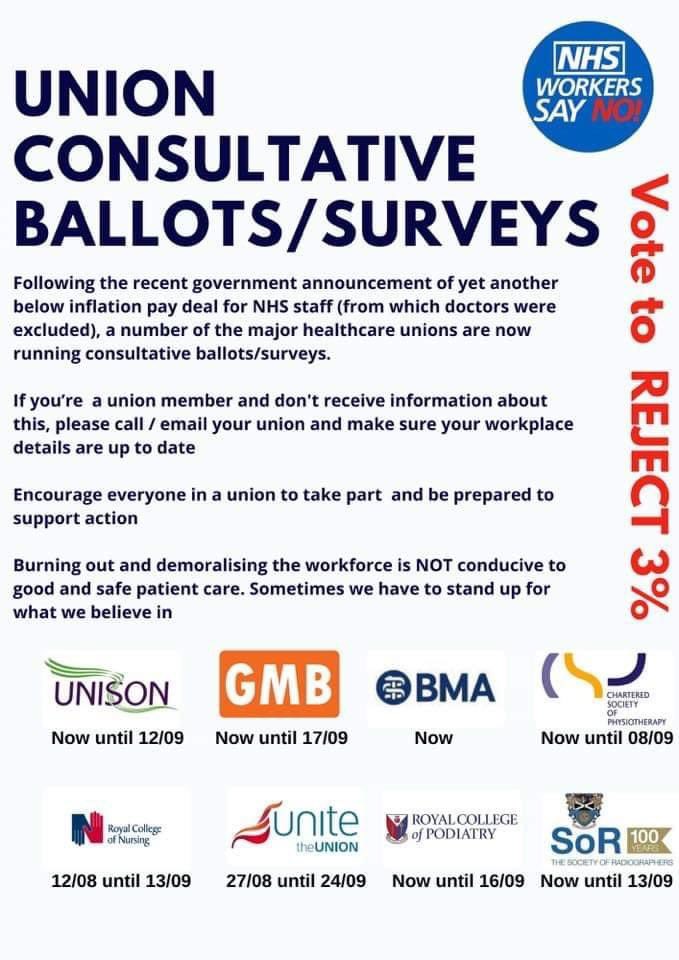 Biomedical scientists in Lancaster are set to walk out over pay on Friday 20th August and keep striking through till the end of November if no progress is made.
Saturday 21st is set as the next big Kill the Bill day of action, with events so far confirmed for Manchester, Cardiff, Newcastle, Liverpool, Exeter, Stoke, and London. A coach to London is available from Sheffield/Leeds/York, as well as another from Swansea/Cardiff/Newport/Bristol. Although there is definitely local stuff happening in Cardiff that day, and I think local stuff is better myself. As before, see Bristol ABC, Bristol Defendant Solidarity on twitter or Support Kill the Bill Prisoners on instagram for more information on how to support the people facing ongoing repression connected to the movement.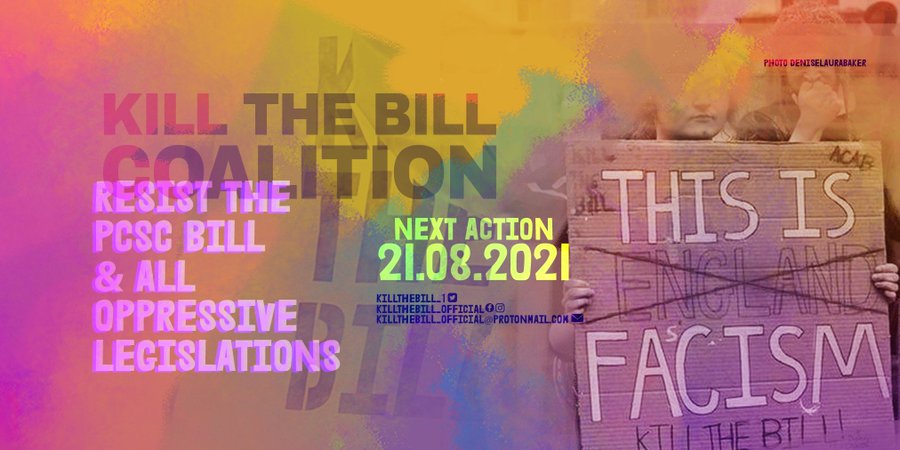 Rail Gourmet staff at Edinburgh Waverley are set to strike from Saturday 21st through to Tuesday morning against management bullying, and regular Sunday strikes are continuing on East Midlands Trains, running into mid-October, and also on Hull trains and Scotrail.
Extinction Rebellion's next big event will be running from around Monday 23rd onwards. On Wednesday 25th, there's a fundraiser event for Kill the Bill prisoners in Bristol, and on Friday 27th, the IWGB will be running a leafleting and face-to-face outreach session with workers around Brick Lane.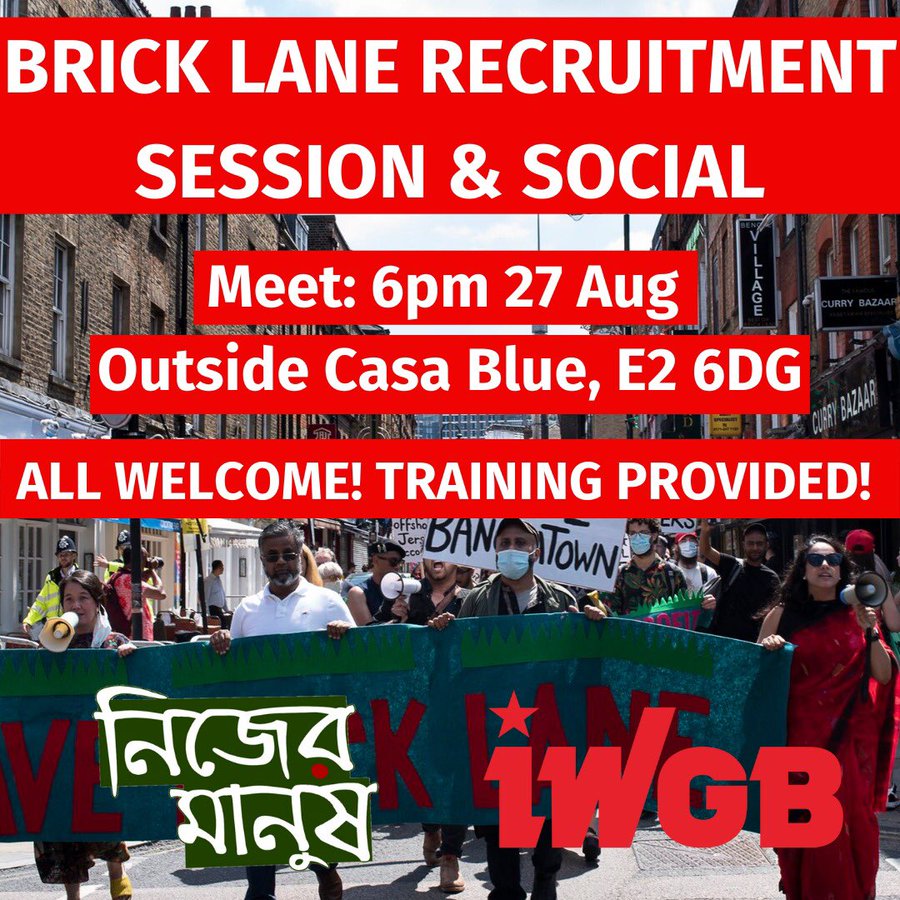 On the 28th, there's a number of events taking place against what No Borders Manchester have called a "summer of deportations". In Brighton, Liverpool, Nottingham, Cambridge, Sheffield, Leeds, North London and East London, campaigners will be calling on TUI to end their complicity with the Home Office's deportation regime.
On September 4th, care workers will be holding protests highlighting issues with pay and conditions in their industry, with events so far confirmed for London, Newcastle, Manchester, and Preston. That day also sees the Bradford Anarchist Bookfair, and the start of the Antiuniversity thing in London.
Also in early September, there's going to be a range of events happening against the DSEi arms fair, mostly between the 6th-16th. Then on the 11th, there's a demo against another arms fair going on in Liverpool, the Wigan Diggers' Festival up in Wigan, and an anarchist bookfair happening in London.
Finally, one more development that has the potential to be very important: Unite has officially launched an investigation into union collusion with the construction blacklist, an issue that the Blacklist Support Group have been highlighting for a while now.