A few quick updates:
A new and updated list of Kill the Bill events for Saturday 15th has now been published, along with a map.
The list currently stands at:
📍 BATH: 12pm, Bath Abbey
📍 BRIGHTON: 12pm, Hove Lawns Peace Statue
📍 BRISTOL: 1pm, College Green
📍 CAMBRIDGE: 12pm, Market Square
📍 CARDIFF: 1pm, John Batchelor Statue (The Hayes)
📍 CORNWALL: 2pm, George Eustice's Office, Camborne
📍 COVENTRY: 12pm, Broadgate
📍 DORSET: 11am, King Street Car Park, Wimborne
📍 EXETER: 12pm, Bedford Square
📍 HUDDERSFIELD: 11am, St. George's Square
📍 INVERNESS: 12pm, Town House
📍 LEEDS: 1pm, Briggate (City Centre)
📍 LIVERPOOL: 1pm, Bombed Out Church
📍 LONDON: 12pm, Lincoln's Inn Fields
📍 MANCHESTER: 1pm, St Peter's Square
📍 NEWCASTLE: 12pm, Greys Monument
📍 NEWTOWN: 12pm, Santander (High St)
📍 NOTTINGHAM: 12pm, Brian Clough Statue
📍 OXFORD: 12pm, Cornmarket
📍 PLYMOUTH: 12pm, Charles Cross Police Station
📍 SHEFFIELD: 2pm, Sheffield Town Hall
📍 SHREWSBURY: 9am, Quarry Park
📍 STOKE-ON-TRENT: 12pm, Hanley Bus Station
📍 SWANSEA: 1pm, Brangwyn Hall
This Saturday will also see a protest against the new women's immigration detention center at Hassockfield in County Durham.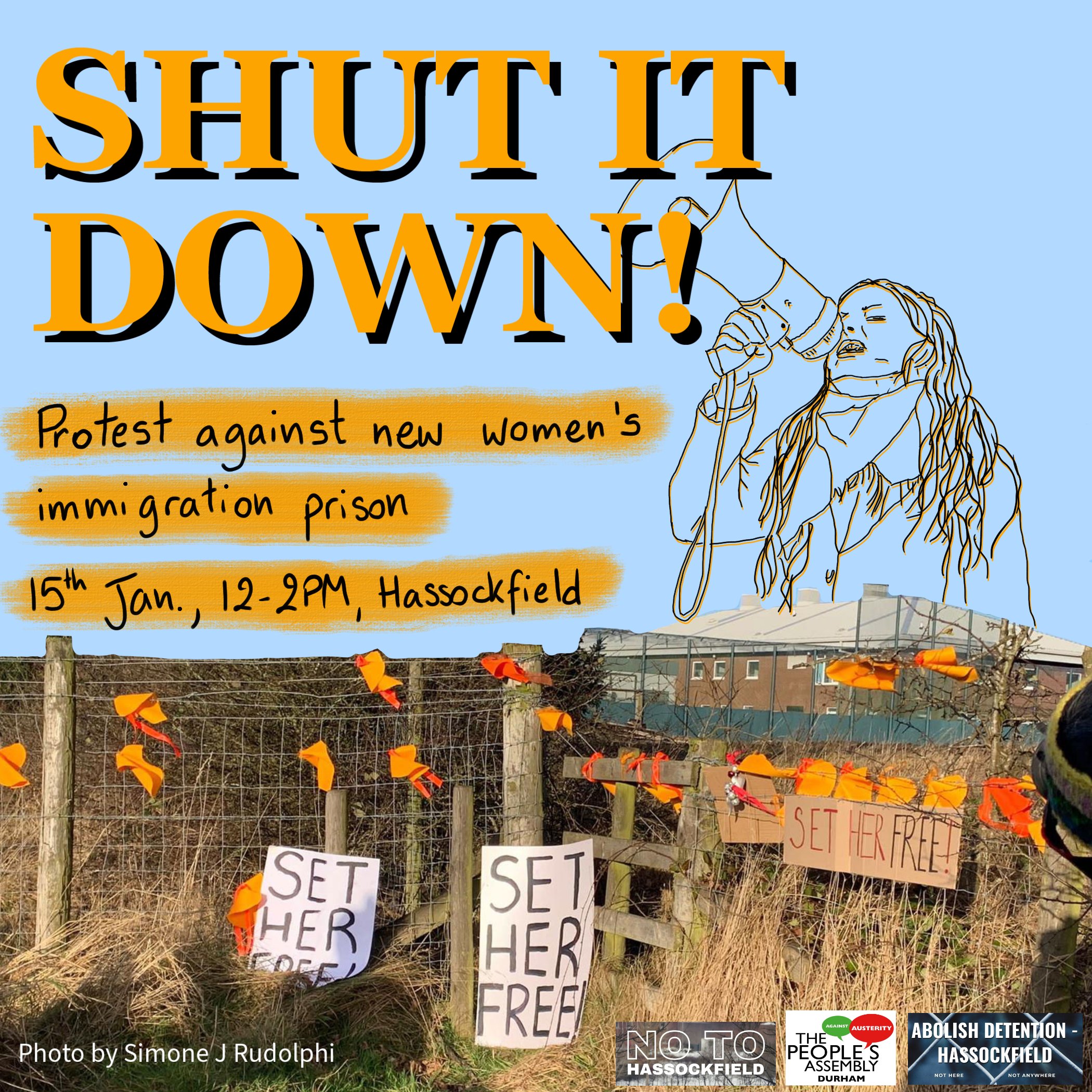 There's also a call to send emails in support of Dwayne Fulgence, a prisoner in HMP Frankland who has now been held in solitary confinement for 10 months.
Further ahead, the next Bristol Kill the Bill trial starts on January 31st.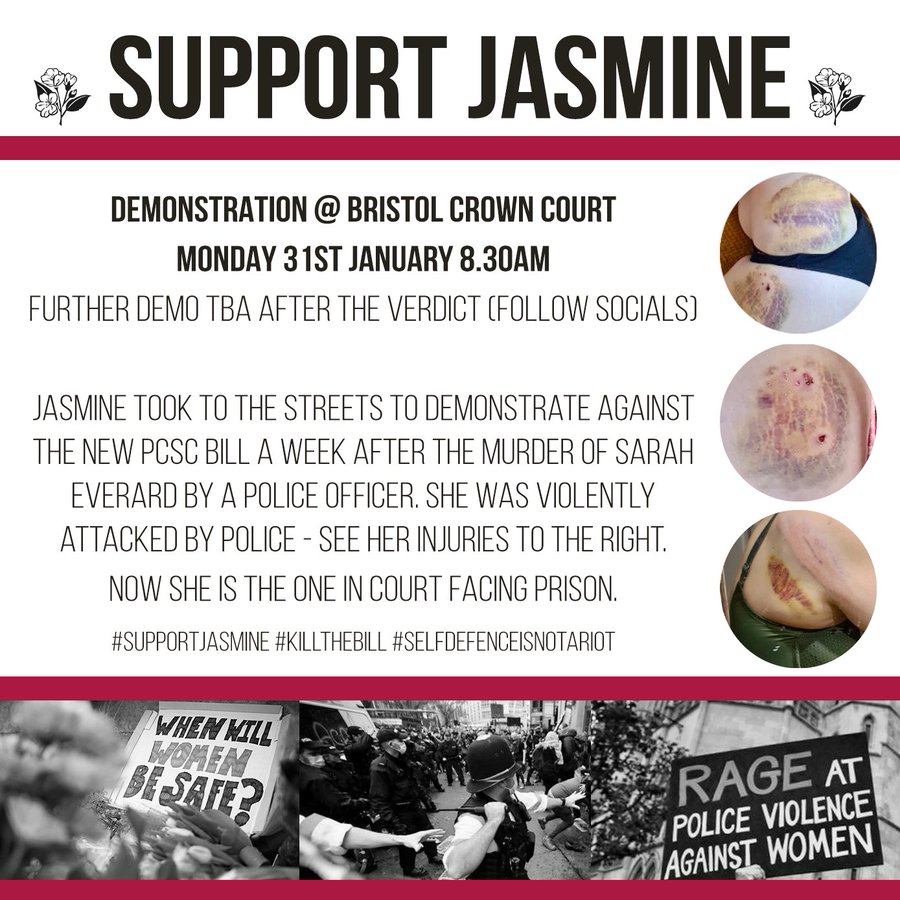 And starting the year off on an impressively positive note, this week it was confirmed that arms manufacturers Elbit are selling off their Oldham site following an extensive campaign of focused protests and direct action.