A few updates on various different workplace disputes: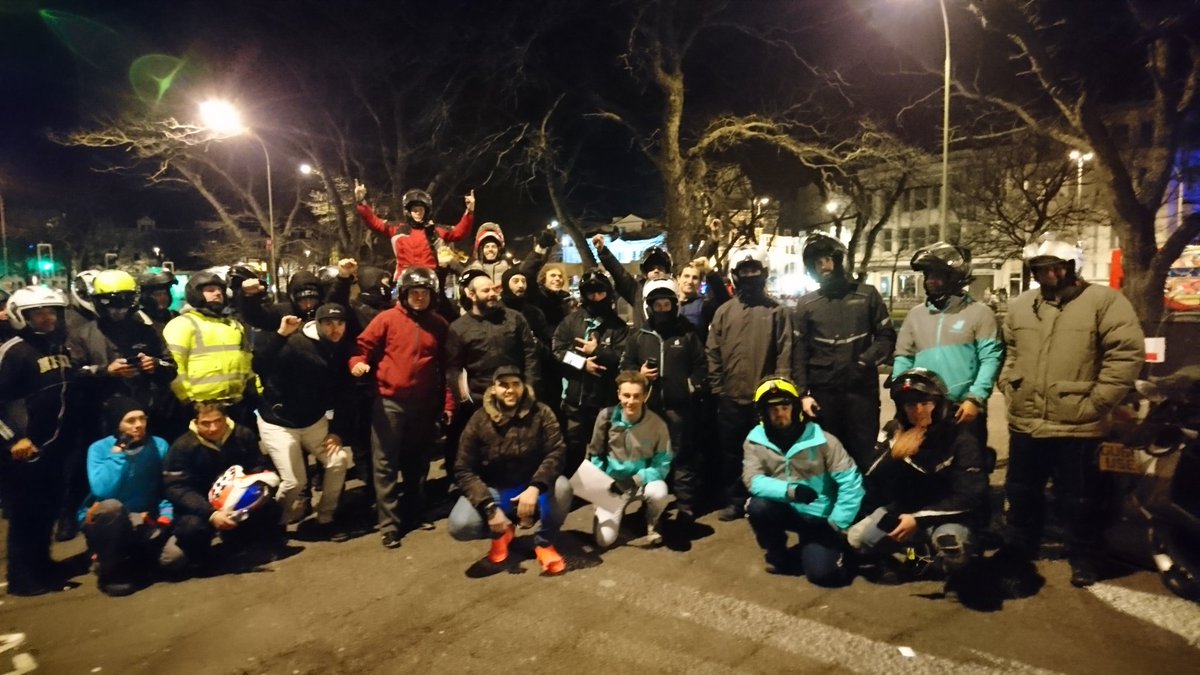 The wildcat bug seems to spreading among Deliveroo riders, at least in the South, as riders in Brighton went out on a wildcat strike on November 25th as part of a long-running dispute over Deliveroo over-recruiting riders, making it impossible for everyone to earn a living wage. Now that the Rebel Roo project has been restarted, you can help share the bulletin around the place to encourage Deliveroo riders in your area make contact with those in places like Brighton, Bristol and Leeds.
In other news from the radical/grassroots end of the union movement, the militant cleaners' union UVW has opened a new dispute at Lee Hecht Harrison, another successful business in the heart of London's financial district that pays its cleaners poverty wages. The contractor in charge of the cleaners, City Central Cleaning, have threatened to sack any staff going on strike. No strike dates announced yet, but more news should be coming shortly – keep an eye on the UVW for updates.
Meanwhile, CAIWU, another small new union working with cleaners, are fighting for the reinstatement of Beatriz, one of their members who was recently sacked without cause at Number 1 Finsbury Circus. You can help her get her job back by joining them on Friday December 1, December 8 or December 15th. Their website also talks about an upcoming strike by cleaners at 200 Aldersgate on December 8th.
The new mini-unions like UVW, CAIWU and IWGB have been getting a bit of attention recently, with a positive writeup in the Morning Star and an appraisal in the Huffington Post.
Up in Scotland, workers at the BiFab wind farm factory, which was threatened with closure, launched an occupation, and appear to have secured the future of their workplace.
In more mainstream union news, the big news is that the Birmingham bin strike has come to an end, in what Unite is calling a victory. Other Unite news includes the ongoing strike by housing maintenance workers employed by Mears/Manchester Working, where workers are reporting shockingly high levels of stress and ill-health. They're out on strike right now, and will be taking 48-hour strikes on December 4, 7, 11, 14, 18, 21, 28, January 4, 8, 11, 15, 18, 22, 25, 29, February 1, 5 and 8, as well as being out on 24 hour strikes on November 30, December 1, and January 2. You can follow news from that dispute at housingworkers.org.uk, which also has some other interesting pieces like a report from a housing summit and a practical guide to rent strikes.
Unite and GMB members at Arriva North West are also in dispute, with workers at the Birkenhead, Bolton, Bootle, Green Lane (Stoneycroft), Macclesfield, Runcorn, St Helens, Speke, Southport, Winsford and Wythenshawe depots taking action over pay on 4, 7, 12 ,13, 14, 20, 21, 22 and 23 December. There's also an ongoing dispute at First Manchester, where drivers at the Rusholme depot are making £95 a week less than drivers doing the same job elsewhere, so drivers will be striking on every Monday, Wednesday and Friday until December 15th, with a student boycott campaign being launched in support of the dispute and a call to join the pickets on December 1st.
Elsewhere, booze delivery drivers based in Sheffield are threatening action over health and safety issues like excessively long hours and inadequate loading machinery, in a dispute that threatens to cause a "beer drought" over Christmas across large parts of Yorkshire and the North Midlands.
At Fujitsu, a long-running dispute over job losses and victimisation of union reps continues, with a call to turn up at Fujitsu's London HQ at 10am on Tuesday 5th December, when victimised rep Ian Allinson will be facing a redundancy hearing.
One other bit of Unite-related news is that their community sections will be holding a "stop and fix Universal Credit" day of action on December 2nd – might be worth checking if there's something going on in your area, since there's not that many other groups actively fighting on welfare reform at the moment, especially not much on a national scale.
Over in the public sector, cleaners employed by ISS to clean the HMRC building in Bootle will be protesting for a living wage and better working conditions at 12 on Tuesday 28 November. If you can't make it in person, they're also asking for people to print off this card, take pictures with it, and send them in to pcshmrccleaners@gmail.com, tweet them to @PCS4cleaners using the hashtag #justiceforcleaners, and share them to the One for All – Justice for HMRC cleaners Facebook page.
The PCS also had an sobering post for trans day of remembrance, sharing the story of one of their members who "has endured a workplace campaign of transphobic hate, receiving over 50 letters containing multiple threats against themselves and LGBT staff.
The member was attacked, including being stabbed in a restricted work area, and had their home targeted in an arson attack while they slept.
Recently this member was dismissed.  Management made clear they had not done anything wrong, their dismissal was instead due to security concerns and their inability to protect the member in work." I don't know if there's an active campaign for this person's reinstatement or anything, but it seems like a situation worth keeping an eye out for.
There's not much in the way of specific news from McDonald's, but the union involved in organising there, the BFAWU, is talking up the possibility of action spreading across the North, Scotland and Wales, over issues such as over low wages, zero-hours contracts and mishandling of sexual assault. There's an event on December 20th for anyone who wants to get involved in organising McDonald's workers in Manchester.
In other struggles, the Blacklist Support Group are holding a national day of action on December 6th, with an event at Parliament for those in London, as well as one at the Scottish Parliament in Edinburgh, and regional events planned, although at the moment there are only email contacts for these – hopefully there should be more definite info released soon, but at the moment they're just saying to get in touch with the following contacts: NEYH: (north east) tom.usher@unitetheunion.org, NEYH (Yorkshire) mark.martin@unitetheunion.org, North West andrew.fisher@unitetheunion.org, East Midlands: shaun.lee@unitetheunion.org, West Midlands: martin.orpe@unitetheunion.org,  London and Eastern: guy.langston@unitetheunion.org South East: malcolm.bonnett@unitetheunion.org.
Finally, the increasingly farcical spycops "enquiry" drags on, and continues to get attention in places like the Guardian and Elle, while the cops are still being allowed to dodge basic stuff like giving the real names of undercover officers. If you're in or near Peterborough, there's going to be another demo against former spycop and current tory councillor, Andy Coles, at 6pm on December 13th, demanding the resignation of this creep who groomed a teenager into a relationship when he was a 32-year-old undercover cop.
So, just to offer some of those dates in a handy diary format:
Tuesday 28 November – HMRC cleaners in Bootle
Friday 1 December – big push to support bus drivers' picket in Manchester, supporting sacked cleaner at Finsbury Circus
Saturday 2 December – national day of action against Universal Credit/welfare reform
Tuesday 5 December – supporting sacked union rep Ian Allinson at his redundancy hearing at Fujitsu HQ, London
Wednesday 6 December – national day of action on blacklisting
Friday 8 and 15 December – Finsbury Circus cleaners' dispute, 200 Aldersgate cleaners' strike
Wednesday 13 December – demo against sleazebag spycop Andy Coles, Peterborough
Wednesday 20 December – open meeting for people wanting to get involved in McDonald's organising, Manchester