A very quick listing of a few events coming up in the next few weeks:
There's a national day of action called for the ongoing JustEat strike on Tuesday 17th, with a demo called at the JustEat HQ in London, and possibly more events happening in local areas wherever couriers are on strike. On Friday 20th, grassroots cleaners' union CAIWU are holding a protest at the Royal Opera House over the pay and working conditions of cleaners and porters there.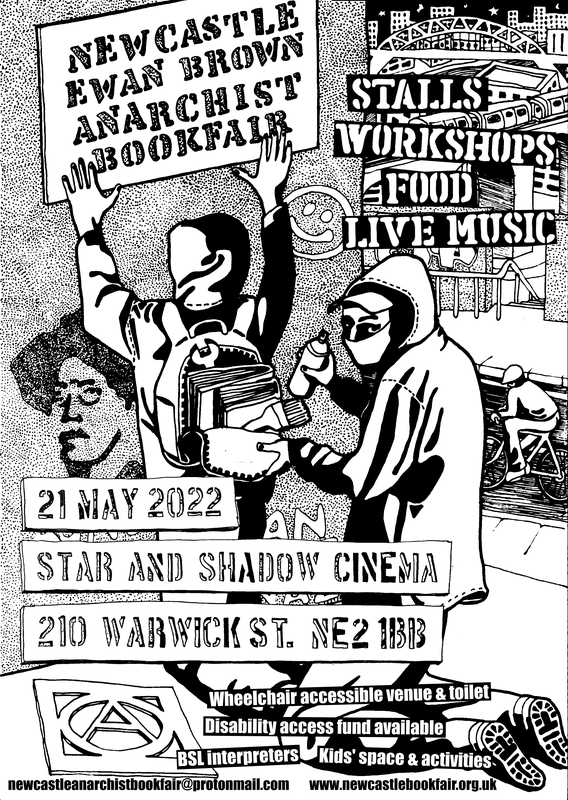 The weekend of the 21st-22nd will see the long-postponed first Newcastle anarchist bookfair on Saturday 21st, and an online meeting of the "permanent assembly against the war" on Sunday 22nd.
Further ahead, June will see "Beyond the End of the World", a climate justice convergence in London over the long bank holiday at the start of the month, and the annual Orgreave march and rally returning to a real-life event.Some recent events of note include successful resistance to immigration raids in Hackney and Edinburgh, anarchist prisoner Toby Shone successfully beating the attempt to apply a "serious crime prevention order" to him in court, and the ongoing trials of Kill the Bill defendants in Bristol.