As an attempt to partially fill the gap left behind by the London Anarchist Bookfair, which won't be running this year, some London anarchists are calling for a decentralised "not the anarchist bookfair" festival to run on the weekend of the 20th-21st October across various locations. Other events that may be of interest to anyone missing the London bookfair are the Bradford bookfair on September 8th, the Swindon one on September 15th, the Swansea one on October 13th, and the ACG's Libertarian Communism dayschool on November 3rd.
On a somewhat related note, the long-running Wessex Solidarity blog just published a lengthy and thoughtful article about the debates around trans issues that led to the cancellation of the London bookfair, along with various other things, which is highly recommended.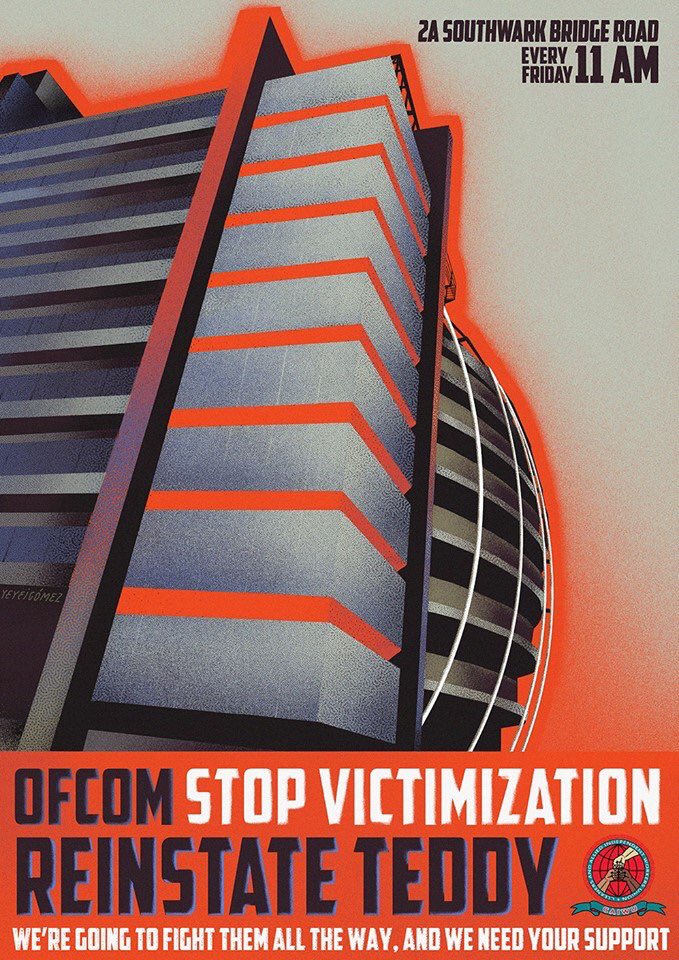 Moving on from anarchist movement-specific stuff to broader class struggle news, the CAIWU grassroots union are calling for people to join them at protests at Ofcom every Friday morning against the victimisation of one of their members, a cleaner who was involved in the living wage struggle there. Another of London's grassroots cleaners unions, the UVW, will be holding a fundraiser for their various campaigns in Bethnal Green on Saturday 22nd.
The RMT's ongoing campaign to keep train guards will see further strike dates on South Western Railway on Saturday 1st-Sunday 2nd September and then on the 8th and 15th, while Northern Rail staff will be striking on August 25th, September 1st and September 8th, all Saturdays.
Anyone interested in workplace organising in general may well want to check out the new issue of Notes from Below, The Worker and the Union.
Finally, the August 21 prison strike will kick off across the US in just a few days. See incarceratedworkers.org and It's Going Down for updates, as the next few weeks are likely to see intense reprisals against strikers. The latest news is that a hunger strike's broken out in Colorado, while inmates at McCormick in South Carolina are asking for support against a humiliating policy of stripping them naked.