Another very quick round-up of goings-on – something more substantial coming soon, hopefully, depending on my ability to actually get my thoughts together in some kind of coherent form:
One story you might have been missed has been further legal progress for the Shrewsbury 24 picketers, as the families of four deceased pickets have now managed to get their cases referred to the court of appeal, with two more living ones also having put applications in, meaning that at least 12, and hopefully at least 14, of the convictions will be reviewed.
Medical couriers organised through the grassroots union IWGB have voted to strike in response to victimisation of union members, and they're asking people to support them by taking a moment to use this online tool to send emails to investors who hold shares in Sonic Healthcare.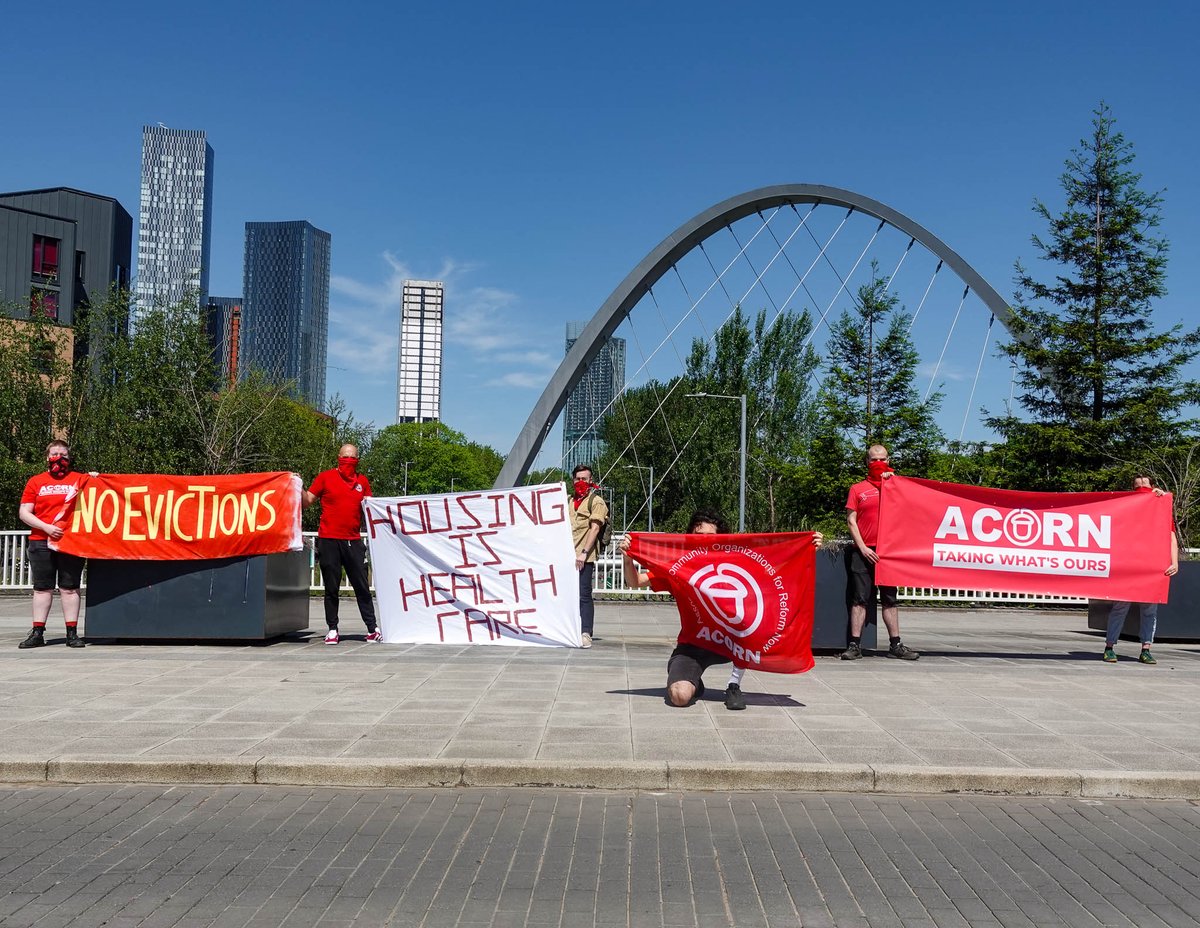 A few other things that are happening at the moment include Acorn's new "Housing is Health" campaign, and Plan C are setting up a "Demand a new normal" platform if you're into demands and stuff.
Upcoming events: Rank-and-file HE workers are holding a zoom call on the afternoon of Friday 29th to discuss resistance to mass layoffs in the sector:
"While members of the UK's UCU (University College Union) debate whether to accept our employer's paltry offer on our industrial dispute over pay, equality, casualisation, and workload, casualised staff are running out of time. Many of us will be unemployed before any future mandate for industrial action.
In this urgent meeting, we will discuss how to put the pressure on our union to take serious campaigning action now, to fight for secure working conditions for all of us, and our options for wildcat action, such as marking boycotts and coordinating with other unions like the IWGB…
Zoom details
"If you don't do it, we will: Organising the fight back against mass layoffs"
Time: May 29, 2020 06:30 PM London
Join Zoom Meeting here: https://us02web.zoom.us/j/84294837032
The University Worker and Notes from Below are supporting this call and hosting the information, but it is organised by a group of anti-casualisation campaigns and union activists."
The UVW union are running a great-sounding series of online talks starting in June:
"Join us in a series of talks and discussions that will take us from the 19th century all the way up to the present day!
We are the workers that keep the country running but do so almost invisibly, in the shadows of society without recognition or respect.
Our movement is built on the struggles, solidarity and cooperation of the brave workers that came before us.
We will learn from other struggles, reflecting as we go along, on the UVW's approach to trade unionism and organising low paid, precarious, and predominantly migrant and women workers.
Each event is limited to 100 attendees, with the majority of spots reserved for UVW members. Spanish translation is available."
The first three events are Louise Raw: The Match Women's Strike 1888 on June 3rd, Professor Ralph Darlington: Early British Syndicalism and the Great Unrest on June 10th, and Dave Smith: Class Struggle in the Construction Industry on the 17th.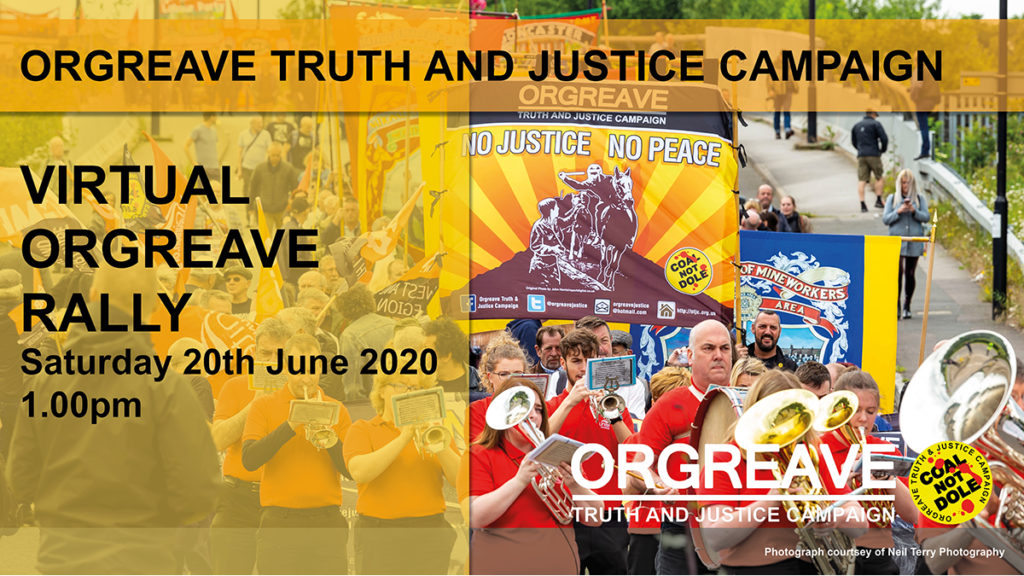 Further into June, the virtual Orgreave rally will be happening on Saturday 20th, with the main event happening at 1 and then a Joe Solo gig at 8.
And further ahead still, in the autumn the Angry Workers, Croydon Solidarity and friends are holding a conference for people who're interested in their proposal for a new organisation, or at least a new kind of practice. In their words:
"Our efforts have to be based on a broadly shared understanding of how capitalism works and how to overcome it. We will discuss these general questions, but our organisation will primarily distinguish and thereby open itself to others by concrete work, mutual commitment and research. The general spirit is not to grow the organisation for the sake of it. Instead we want to help to grow the ability of the working class to self-organise internationally and to demonstrate the potential for communism in the actual movements of the class and the crisis of capital. For the moment our common platform is summarised here:
angryworkersworld.wordpress.com/about/
The focus of our activities will be the setting up of local solidarity networks in strategically important working class areas, activities in and around bigger workplaces, and the circulation of a regular local working class publication. We want to discuss openly and self-critically the experiences of setting up such minimal structures and support each other. We invite existing local initiatives to join in and potentially expand their activities. We are aware that not everyone is able to participate on this level for various reasons, but encourage those comrades to help the effort, e.g. through their research work or by help running the organisational infrastructure. We see the last six years of AngryWorkers activities in west London not as a template, but as something that has to be critically reviewed, also according to specific local conditions:
We need more than just a federal structure of local collectives. We need a common discussion and decisions that can shape local practice. The second focus is therefore to meet regularly to discuss the local experiences against the background of both the UK and international developments of class struggle. We feel responsible to help international comrades understand the situation in the UK and to establish contacts to local workers if needed.
We are in the process of preparing for a constituting and planning conference for the end of 2020…
These are just the bare bones of organisation. We hope that a mutual focus and commitment towards the wider working class will mean that relations within the organisation will be supportive and constructive, without having to spend too much time on discussing 'how we discuss' or organise 'how we organise ourselves'. The focus is outwards and patience is required. We know that class struggle is not gradual and we want to bear that in mind in our day-to-day organising. We want to prepare ourselves for the leaps of struggle that will inevitably come. These leaps will be contradictory, like the Yellow Vests in France or the recent protests and strikes in Bolivia. We want to prepare ourselves not in order to 'capture the flag' of these movements, but in order to detect and support the emancipatory tendencies within them theoretically and practically.
If you are interested in taking part in the preparatory process of the constituting meeting, please drop us an email.
letsgetrooted@protonmail.com
To reiterate, this meeting will not be an exciting happening (although it might be exciting, too), it will perhaps not feel like a hip and historical moment, but a moment of commitment to work together."